October 30th, 2008 / 1:17 am
Uncategorized
Blake Butler
New FRiGG is live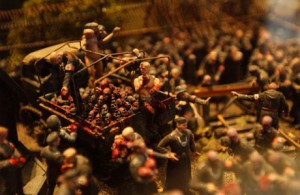 FRiGG is a nice looking magazine. They make pages that look nice. I like to look at the nice magazine. You should look at the new magazine and look.
A lot of new names here, that makes me say Hi to America while I am sleeping.
God, they do a job making look.
My tired is making me sound disingenuous maybe. But FRiGG is really good lookin'.
I particularly like Fortunato Salazar's excellently titled: The 15 Elevator Rides from Hell, Composing the Three Days of June Spent in Hearing the Narrations of Doctor Sikorsky; Interspersed Amongst Which Are the Scandalous Doings at the Sheraton Hotel During That Month; All Being Set Down in the Form of a Journal
Long titles are the shit. Let's go.
Tags: fortunato salazar, frigg
8 Comments