October 9th, 2009 / 3:44 pm
Random
Catherine Lacey
New York: Is something happening here?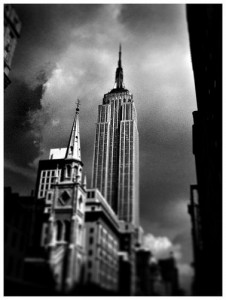 A writer friend of mine in New York recently packed up and went to live in a cabin in the Amazon rain forest because he wanted to keep the overhead low while he was finishing a novel. Another writer I know went to Argentina to live with her novelist boyfriend where they both live cheap. I could keep listing examples, but just know that there are more.
Yet there are so many reasons to live in New York all the same. For one thing there are a lot of writers here and crazy shit happens. (One example: I got to meet Werner Herzog & hear him speak yesterday.) But there is the money issue, of course. Rent is high in a lot of places & if you eat out a lot you're going to go broke. On the other hand there are a lot of good jobs for a writer to have here, though landing one of those jobs can be an issue.
While he was on his book tour someone asked Tao Lin if he thought there is "something happening on the east coast literary scene that is a little exciting, as opposed to [California.]" I don't know what Tao said, but I wonder what y'all think of New York as a place for a writer to be. What is this exciting thing? Does it exist at all? I think I live here because there is no reason to have a car and I fear and loathe being in cars. Also, I have a relatively affordable set-up and can't think of anywhere better to be…. thoughts? Alternative city suggestions? Damning accusations?
332 Comments