May 17th, 2010 / 10:13 pm
Random
Alexis Orgera
Rule of Threes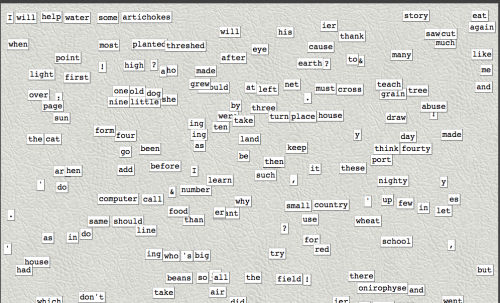 1. Now you can screw around with magnetic poetry wherever you are.
2. Matt Hart's new chapbook, The Hours, from Cinematheque Press is sure to be fucking fantastic. No, I haven't read it yet, but if his other books are any indication…. And look at all their other good stuff.
3. I know Justin posted about Sommer Browning recently. But I want to reiterate: her tweets have been making me laugh for months. Her comic has been killing me since AWP.
Tags: magnetic poetry, Matt Hart, Sommer Browning
One Comment
May 18th, 2010 / 5:28 am Texas Hold Em Poker Rule Discussion | Play Free Poker Tips—

[…] HTMLGIANT / Rule of Threes […]