Sean Lovelace
So. How to Write a Novel?
Many of you have, so do tell. Once you weren't writing a novel, then you were. WTF? How did it go, or not go? Exhausting or exhilarating? Robert Penn Warren says you are a car driving a back-road at night—you can see as far as the headlights, the next couple of pages. Or: Should I go total road-map and fuck you, RPW, how about storyboarding (a cousin of waterboarding) or, you know, A. Dillard sprawling out her cut-up paragraphs on a large wooden table in her kitchen so she can see the layout, the spatial design. (But if I'm in the kitchen, gonna make some coffee…) A query letter? What did you just call me? Take a stack of 3X5 index cards and…ur, who even uses index cards anymore and so you begin using heroin, ride the dragon, etc., on the nod, who knows what you'll find? Technique. You just wake up one day and put ass in seat and black on white and say, "I am writing a novel." Night-voice says, "Ive done this and that, but I need to write a novel." Hey! Know what? Plot stems from character under adversity. My ass. No, no, not your ass, go drop shrooms while avoiding trite phrases, cliches, or deliberately unusual words. Simone de Beauvoir was so hot she burned her first two novel drafts, published the third—is that the way? Or is it "I do not usually revise much." Word count versus using household chores as "thinking time." Thinking time? Remember that "nothing in a story happens at random" versus feel/fall your way through, let the story bloom, little rose, little flower of verbs, thorns…. oh tired metaphors. Wait. The thing is to know nothing. So.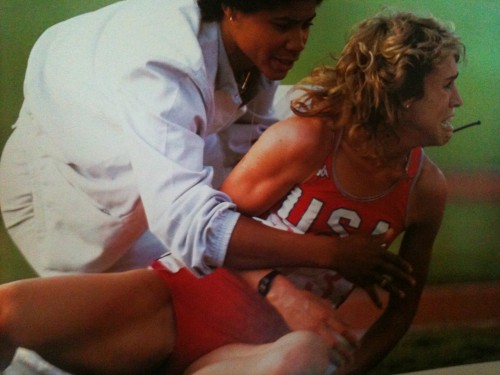 Oh, I'll get back up, you barefooted bitch. You novel thing. Ah, fuck. Are we daunted? I feel daunted. Anyone else want write a novel, but, hey, feel daunted? Un-daunt us. Someone. Please?
Tags: How to write a whale, Writing a novel is hard
46 Comments