March 19th, 2009 / 12:13 pm
Uncategorized
Justin Taylor
The Daily Moth
Has anyone heard of this awesome thing? The Daily Moth is a mysterious pdf zine that comes via email on an extremely non-daily basis. They don't have a website. They publish poetry, movie reviews, and graphs–at least so far. Who knows what will happen next? ONLY THE MOTH KNOWS. It's average length is two pages. It is run by people named Justine and Timothy–one of each (one for each page?) Did I mention it's mysterious? This dude who works at a bookstore thinks it's cool.
I HAVE MADE A SPECIAL ARRANGEMENT WITH THE MOTH. IT ALLOWS ME TO POST ALL THREE OF THEIR BACK ISSUES HERE AS DOWNLOADS. THE ARRANGEMENT WENT LIKE THIS: "Can I post the back issues?" "Yes."
If you would like to join the mailing list, and have future moths flock to your inbox, you should email thedailymoth@gmail.com.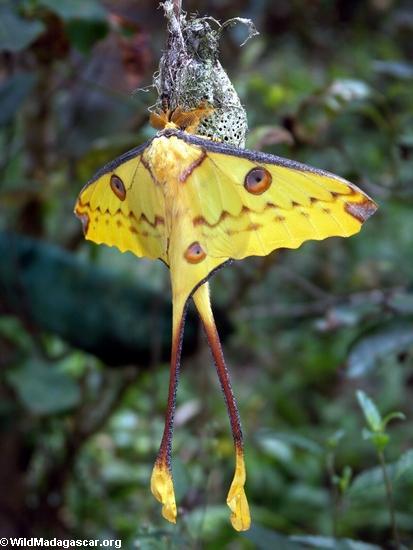 Tags: justine wenger, the daily moth
11 Comments