June 23rd, 2011 / 3:51 pm
Random
Roxane Gay
Thoughts on The Visibility of Darkness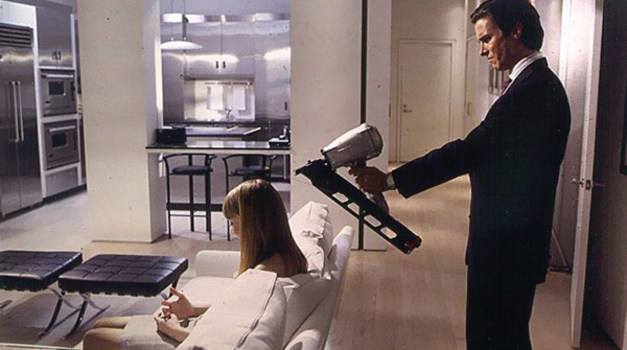 A recent article in the Wall Street Journal has gotten quite a bit of attention.  In the article, Meghan Cox Gurdon laments that Young Adult fiction has, essentially, gotten too real, too dark with stories that explore complex, difficult themes that Gurdon argues are too much for young adults.  She writes:
If books show us the world, teen fiction can be like a hall of fun-house mirrors, constantly reflecting back hideously distorted portrayals of what life is. There are of course exceptions, but a careless young reader—or one who seeks out depravity—will find himself surrounded by images not of joy or beauty but of damage, brutality and losses of the most horrendous kinds.
Many people, both Young Adult writers and writers from other genres have been swift and passionate in taking Gurdon to task for her rather narrow argument and the shallow way she criticizes Young Adult literature.  Individuals also took to Twitter, as we are wont to do these days using the hashtag #yasaves, as a means of discussing how Young Adult literature was more than just literature but also some kind of salvation. Most of the counterarguments to Gurdon's perspective speak to the difficulty of adolescence and how it is good for young people to see a multitude of realities reflected by the literature they read. As one of many, many people who relied heavily on books as a coping mechanism when I was younger, I was glad to see such a resounding response to Gurdon's polemic. What really inspired this level of response though, might well be the condescending tone throughout Gurdon's article. Any valid points she makes are difficult to appreciate because she's so busy casting aspersions on an entire genre by discussing a small selection of books that reflect the "depravity," that so troubles her.
I wonder why sometimes we're uncomfortable with literature, young adult or otherwise, that takes up dark subjects. Life is not perfect and literature tends to be a fairly accurate reflection of reality. Adolescence is a fraught time in almost anyone's life so the books about rape and incest and self-mutilation that Gurdon finds so troublesome are likely of great comfort to young people dealing with these or other complicated issues. All most people want is some small reminder that they are not alone in their misery, suffering, or even happiness. In her article, Gurdon asserts that YA writing that focuses on pathologies might normalize them and encourage teenagers to self-mutilate, for example, as if books are the only exposure young adults have to darkness and disturbing behavior. There is a great deal of pearl clutching in Gurdon's article, and she clearly longs for a happier time when the most risqué book young adults were exposed to were the "racy" books of Judy Blume. I get the sense she also longs for a world where people don't regularly deal with the complicated, often dark subjects some young adult books deal with. Gurdon longs for a perfect world. She wants to believe teen fiction truly is a distortion instead of a reflection, although the perfect world she seeks never has nor ever will exist.
This is not to say that writing has to be a reflection of reality or that the only stories a teenager can (or should) relate to are those that deal in "pathologies." There are countless examples of beautiful, powerful writing that has nothing to do with reality and that has nothing to do with darkness. I also don't think that children should be exposed, prematurely, to stories that are dark and disturbing, or that the only YA literature with any merit is that of a darker nature. As others have noted, though, we cannot underestimate the value of having a wide range of reading options available to children–books where they can either find escape or solace, depending on what they need.
While the current conversation is focused on Young Adult literature, the matter of darkness is one that writers and readers across genres must contend with.
Perhaps, there is such a thing as too much darkness but I have no idea how to create an appropriate measure. I enjoy reading serial killer stories (both fiction and nonfiction) and watching movies and television shows about serial killers. I am not uncomfortable with explicit gore or violence. On top of my bookcases I have four crates of serial killer novels and other tales of extreme cruelty, their pages well worn. I could read these books all day and never get bored or burnt out on the subject matter. I don't know why.
One of my favorite books as a teenager was this sordid book called Perfect Victim, about a woman who was basically kept in a wooden box for seven years, and taken out only to be tortured by her captor and his wife. It was nonfiction but read very much like a novel and later, there were allegations that the prosecutor who wrote the book took many liberties with the truth. I still have my copy of Perfect Victim, have held on to it for twenty-one years, and it is completely beat to hell. I opened Perfect Victim after this conversation about darkness in Young Adult literature began and read a few pages. I wondered how on earth I came across such a book at such a young age. The story is horrifying but I remembered how I felt reading the book as a teenager and how in a way I don't even know how to explain, the book was comforting. I read Perfect Victim and thought, "At least I'm not living in a box being tortured by a mad man." While I also read and enjoyed books like "Are You There God? It's Me Margaret," I was far more drawn to books that showed me that sometimes bad things happen for which there is no rational explanation.
One of the shows I keep up with regularly is Criminal Minds, a show about a profiling unit within the FBI. Week after week, year after year, the profiling team hunts down serial killers (while looking beautiful, of course) and the team members try not to lose their minds as they witness the depravity of mankind. There's even a spin-off that began this year.  Sometimes, though, the depravity of Criminal Minds is exhausting as the show's writers come up with circumstances more horrifying than you would think a law-abiding person could create. Eyeball removal, cannibalism, sexual torture,  forced breeding, Wild Bill-like skin suits, dead wives of team members, stalkers, the show explores a wide range of sociopathy and psychopathy. No one ever seems to blink, no matter how sordid the stories the show tells. Criminal Minds is one of CBS's most popular shows and will enter its seventh season in the Fall of 2011. Clearly, there is a brisk market for depictions of depravity. There is a high cultural threshold for horror.
I am currently teaching a fiction workshop as a visiting writer in the wilds of Michigan and we're talking about love and sex and how to approach these themes in fiction. We took up the topic of violence and the experience of both reading and writing violence without being careless. One of the stories we talked about is The Breathing Dead by Chelsea Laine Wells, a graphic story in which a young boy is kidnapped by a pedophile who loves the boy and thinks he is saving the boy from a neglectful mother. When I first read this story, I was incredibly uncomfortable. I was a bit shocked at how graphic the story and thought long and hard about publishing it. I wanted the students to read this story for several reasons–to see how a writer treats an abhorrent character with empathy, to see how a story can feel oppressive and claustrophobic in its treatment of disturbing subjects, to consider where we draw the line when depicting violence. We talked about the ethics of writing about violence and how to be careful rather than careless when describing violence and it was a really good discussion. The conversation will continue but I was most interested in their reactions to the story in that many of the students expressed how they did feel empathy toward the pedophile even while they were visibly disturbed by his reprehensible actions. Bad things happen and in this story, very bad things happen. The violence is graphic but it is not gratuitous. I consider stories like this and see that there is value in making the reader uncomfortable by exposing certain transgressions, that there are things we can learn from darkness and depravity.
As I read Gurdon's WSJ article, I thought about my depravity fatigue with Criminal Minds and understood, to a small extent, where she is coming from. During the last few weeks of the current season, I found myself fast forwarding through the main serial killer plot lines and only watching the secondary plots involving the principal characters on the show not because I was feeling prudish but because the violence was starting to feel gratuitous, designed to shock and titillate instead of serve as a catalyst for the narrative or serve a higher purpose. There is a line where darkness becomes senseless but I'm not always sure where that line is. I got the impression that Gurdon, in a clumsy fashion, is trying to find that line too.
There is also the question of how we are willing to consume dark subject matters. At the Los Angeles Review of Books, Diana Wagman reviewed Margaux Fragoso's Tiger Tiger: A Memoir and in her review Wagman talks about how memoirs about childhood sexual abuse are always written from the victim's perspective because we are unwilling to tolerate such confession from pedophiles and other perpetrators. She likens memoir to reality TV and discusses how we want to know all the unbearable intimate details in sexual abuse memoirs, that what matters more is reveling in the unspeakable details more than considering matters of craft or the impact these kinds of narratives might have. Wagman notes, "Fragoso writes well, but clunky prose would never stop a reader of this story. She describes in detail body parts, oral sex, role playing, and the shaving of her pubic hair and his testicles… The reader cannot turn the pages fast enough."
Wagman's review is really more of an essay about the kinds of darkness readers will or will not tolerate and how our thresholds are different for fiction and nonfiction. Wagman asks, "Why do we still celebrate this novel of depravity?" in reference to Lolita, and discusses how we, as readers, are seduced by Humbert Humbert even when we are repulsed because the level of craft in Lolita is so high. She also writes, "From Satan in Paradise Lost to Dracula to Lou Ford in The Killer Inside Me to Patrick Bateman in American Psycho, the novelist can make the depraved, egomaniacal, unsympathetic narrator palatable, and even enjoyable. The monster's opining, the murderer's methodology, the cannibal's recipe for human pancakes can all be wonderful when the reader knows nothing is true." She argues that we are far more willing to read and enjoy people doing terrible things so long as we know those bad people aren't real. When the monsters are real, we prefer to look away and pretend they are not beneath the bed. When the monsters are real, we are only interested in what their victims have to say.  We embrace darkness but only in certain forms. We do have limits, it seems.
In April, Lily Hoang wrote about Rene's Flesh by Virgilio Piñera and the satisfactions of reading about pain and suffering and I've been thinking about that too–suffering as an aesthetic and the voyeuristic pleasure readers (or viewers depending on the medium) can draw from bearing witness to someone else's torment. Part of that pleasure, I think, derives from being allowed to indulge in darkness. There is a freedom in reading (or viewing) suffering because we can act as if we are not complicit in the violence taking place. We can enjoy seeing suffering while safe in the knowledge that someone has not actually suffered, even if the prose is, in some manner, a reflection of reality. In Proust's A La Recherche du Temps Perdu, there is all kinds of cruelty and suffering and misery. At one point, Swann tries to comfort himself by thinking, "on n'est jamais aussi malheureux qu'on croit," or we are never as unhappy as we believe ourselves to be. Later, though, when his circumstances are more dire, Swann thinks, "on n'est jamais si heureux qu'on croit," or we are never as happy as we believe ourselves to be." That might well be why there is, for some, such a pleasure in reading about darkness and suffering and why there is a necessity for young adult and other books that deal in "pathologies." These reading experiences serve as a measure of our happiness and our unhappiness.
Tags: Meghan Cox Gurdon, Patrick Bateman, Young Adult Literature
17 Comments