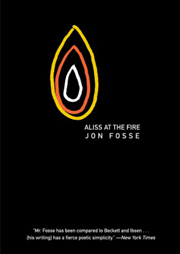 Aliss at the Fire
by Jon Fosse
Dalkey Archive, 2010
This was a really haunting read. The book takes the form of an extended interior monologue written in a terse, stripped-down prose that enacts an intense and haunting landscape of loss and memory. The ghosts, both of the dead and live, intermingle in a strange drama. I felt like I was overcome by a subtly increasing anxiety as I read this in one sitting.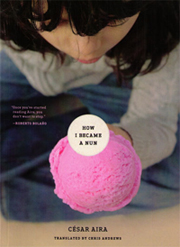 How I Became A Nun
by César Aira
New Directions, 2007
This was recommended to me by my friend Felipe, the back cover toting the impressive blurb from Roberto Bolaño: "[Aira] is also one of the three or four best writers working in Spanish today." Indeed, the strange hyper-reality of the six-year old boy/girl narrator that revolves around an incident involving strawberry ice cream is a strange trip. The narrative convulses with the narrator's delirious perspective on the world, a precise dark humor, and the sense of listening to an oddly but hyper-calculated musical composition.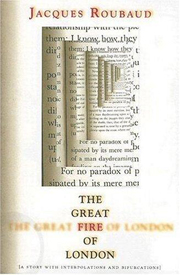 The Great Fire of London
by Jacques Roubaud
Dalkey Archive, 2006
Self-labeled as a "bi-furcated novel," this is one I might dare call a "masterpiece." It is a difficult read, and also difficult to really explain, but the narrative is compulsive in its expansion, the density and beauty of the interstitual prose offering a sense of continuous simultaneity. Probably the easiest way to summarize the project is to say that this is a novel about the failure to write a novel, the ruins and grief turned into novel, questioning too the very nature of a "project." The Loop and Mathematics are already in my queue.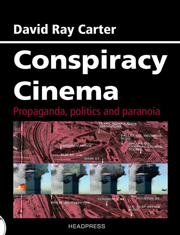 Conspiracy Cinema
by David Ray Carter
Headpress, 2012
With the statement, "Conspiracy theories are a type of rebellion," I was really intrigued to delve into the book. Reading the introduction got me excited and sort of wanting to play a game of Illuminati. The body of the text itself, though, is more appropriate as a primer or reference book, offering a vast list of films and works falling under the banner of "conspiracy cinema" with brief descriptions and thoughts. What I wanted honestly was a deeper analysis and reflections on these works' significance in a broader context, though perhaps this volume helps to set the stage for more studies in this area.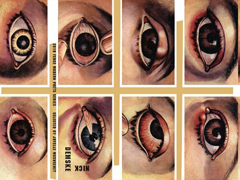 Nick Demske
by Nick Demske
Fence Books, 2010
I was just thinking the whole time, how did I not read this earlier? The back of the book: "He desensitizes your obscenity-mometer" which I misread as "obscenity-monster." An excerpt from one of my favorite sonnets in the collection "As Far Away": The Holocaust never existed. What are you going to do / About it? The Holocaust never happened, but your mother's autopsy reveals / It can if you just believe." Most of my thoughts on this book are fragments, shards, but yes: intense, obscene, honest, repulsive, contemplative, hallucinatory, & really smart.