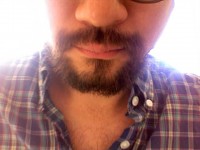 I just moved to Oakland, CA from Brooklyn, NY. I'm unemployed, so I'm reading more books than usual. And growing a beard.  Here are some of the books surrounding me and some thoughts about them and a pic of my beard.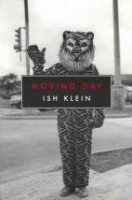 Moving Day by Ish Klein (Canarium Books, 2011)
Usually when someone says a book of poems is "weird" it means the poems are ephemerally weird. Like the weirdness is a novelty to grab attention. Real weirdness permeates content and form, like it does in Ish's book. The sentences and lines are like little adjustments to the readers attention. It feels like your being nudged into an ultimately more complex and valenced sensitivity of your self and the world.
sample lines: Yes, yes larval. / Larvelous was the eye—the stars, / they were wondering, "When is X coming out?" /  Considering the material, X will be something!"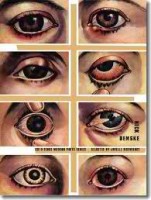 Nick Demske by Nick Demske (FENCE Books, 2010)
Sometimes when I read sonnets all I can think is "fuck sonnets". I'm pretty sure Nick Demske thinks this too, which is why he wrote a book of sonnets. Feels like this book was written by your drug dealer friend in high school who was smarter and better read than everyone in your class, but was destined to burn out and spend the rest of his life as a low-level bureaucrat in the same town you grew up in. Poems feel like they are "in your face". Some lines break in the middle of words in a way that is perturbing/engaging. Funny letter of congratulations on the back from Rep. Paul Ryan (R-WI), better than any blurb.
sample lines: Unsanitized hypodermia. Full dorsal poetry. Homos say / What. Say what? Say when.                  I'm going to buttfuck / You in the mouth. I know where you live.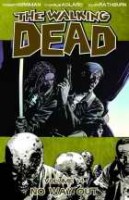 The Walking Dead written by Robert Kirkman, Illustrated by Charlie Adlard (Image Comics, 2011)
I love the survival horror genre. I read most of The Walking Dead series in a week, after my fiancé sent them to me in Brooklyn. The last time something fucked me up as much was when I read The Road, and I couldn't stop thinking about cannibalism for days afterward. This series is so good. Totally bleak. The writing in the last two trade-paperbacks hasn't been as good as past issues, but it's still rad to see characters you've been following for months get eaten by swarms of the undead.
sample lines: Don't look outside, Honey. / Ignore the screams…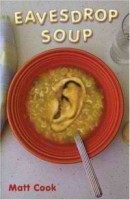 Eavesdrop Soup by Matt Cook (Manic D Press, 2005)
I never would have picked up this book, but my friend Sam Starkweather gave it to me. Worst cover and title ever. Really funny poems. Matt Cook lives in Milwaukee. I think he was a slam poet champion (a "slam champ"). According to his bio "he wrote and performed the original poem 'Picabo Street' for a nationally televised commercial for Nike during the 1998 Winter Olympics," so I guess he peaked. These poems are probably rad when shouted to an audience of drunk undergrads, but they are good on the page too. Sample poem.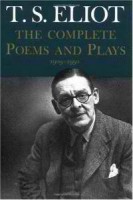 T.S. Eliot: The Complete Poems and Plays (Harcourt, Brace & World, 1952)
Overrated.
sample lines; The Naming of Cats is a difficult matter, / It isn't just one of your holiday games; / You may think at first I'm mad as a hatter / When I tell you, a cat must have three different names.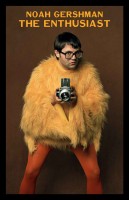 The Enthusiast by Noah Gershman (Snail Press, 2011)
I saw Noah read at Unnamable Books in Brooklyn in early June, before I moved. Afterwards, he told me this story about how he was tricked into going to Africa to direct a reality TV show about a group of tourists driving through some of the most dangerous places in the world, to attend the  2010 World Cup. None of the tourists made it to the World Cup and Noah almost died of dysentery (some crazy disease), but he was saved by some Dutch (Belgian) people.  This book has two sides and two covers, both sides are good. The poems are darkly funny, imaginative and heartrending. I don't know anything about Snail Press, but they make really nice books.
sample lines: You are wearing black pajamas. / Now forget about pajamas. / Pajamas don't exist.
Embassytown by China Miéville (Del Ray, 2011)
I've read most of China Miéville's books. His last book, Kraken, was pretty bad. But I liked the one before that, The City & The City. I just bought this at a bookstore down the street from where I live because the description on the inner flap said "In the far future, humans have colonized a distant planet…" Apparently that's all the convincing I need to buy a sci-fi book in hardcover.
The Girl Without Arms by Brandon Shimoda (Black Ocean, 2011)
I didn't like this book at first. I feel like that's an important thing to say about The Girl Without Arms, because it's not a book that offers itself up easily. Here is an excerpt from a half-baked review I tried to write of Brandon's book:
"Though the entire book has the feel of one, long discontinuous poem, each individual work has the feel of an abandoned chrysalllis. Like the being that once inhabited it has fled, leaving only a shell that reminds us of the violence of its metamorphosis.

Written in a hyperbolic, often affronting style, The Girl Without Arms is not so much about a subject as it is a subject inandof itself. (quotes here) Although the surface tension of Shimoda's arrangements is occasionally pierced by moments of shared reality (quotes here) the bulk of the collection is composed of gesture and visionary utterance.

At times the burden of understanding the poems weighs heavily on the reader. There's no thread of meaning leading us back to any sort of epiphanic moment, no humorous or forgiving reprieve, only a sort of masochistic pushing forward towards a light in the dark that might as well be a train. Many poems lack titles and those with titles offer themselves up as road-signs pointing towards burnt-out locals, adding to the vertiginous, affronting reading experience.

What binds this collection together is less an idea or concept and more of a tone of severity, loss, desperation and strained perseverance. The subtext seems to be "here it is, take it or leave it". While many will not take to Shimoda's writing at all, those who do will find it to be wholly original and consummately daring."
That's it for now.
Tags: brandon shimoda, China Mieville, Dana Ward, Ish Klein, Matt Cook, nick demske, Noah Gershman, zombies