[Note: I changed the picture because so many people got pissed off about it. Here is a nicer photo to look at.]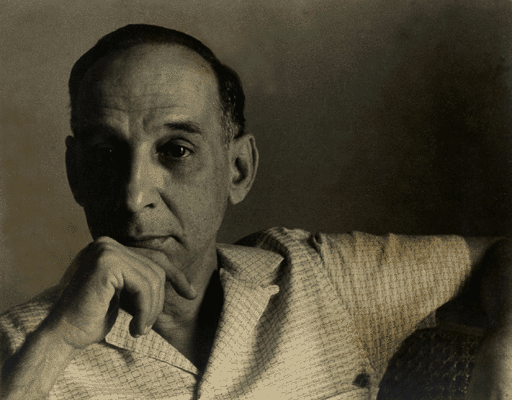 Dear HTML Giant Universe,
Have you heard of René's Flesh by Virgilio Piñera? If you haven't, don't feel bad. I only heard about it a few days ago. Then, I read it. And I am obsessed. Piñera was a huge Cuban writer, among the likes of Reinaldo Arenas, Jose Lézama Lima, and Alejo Carpentier. And yet, I'd never heard of Piñera. If I had an iron memory, I'd know that he was a character in Before Night Falls, but I don't have an iron memory.
A few days ago, a friend of mine put René's Flesh in my hands, an exchange because I'd told him about 2666. He said, If you like Bolaño, you'll love this book. Despite having my ever-growing stack of books-to-read-and-review, I put my trust in this friend. I read the book in 24 hours. I took five baths, snuggling in the warmth of water and the titillation of this book.
This book: a fairy tale without magic. There is no magic, but in its absence: pain. Lots of it. The pleasure of pain, the torture of pain, it gave me nightmares from which I hoped to never wake.
René's Flesh is set in noplace in notime. The place could be any place, the time could be any time. It's modern: there are buses and cars, telephones and electricity, and yet, the narrative situates itself in a time before this time, a time of butcher shops and provincial villages. Reading it, I was convinced I'd been transposed to the quiet and quaint little town where the Disney Beauty & the Beast was set. I imagined Belle walking through town reading her books. And yet, despite the pastoralia, there emerges the Cult of Flesh: enter René's world.
Enter a world where carnality reigns.
Enter a world where people worship flesh.
Flesh takes many forms, whether it is the flesh of an animal – meat floods every scene, meat still hanging fresh on a hook, meat cooked every which way – or the flesh of man. René – a man of the most perfect flesh, though hardly muscular or toned, simply beautiful, untainted flesh – on the eve of his twentieth birthday, is set to inherit his father's position as leader of the Cause. As leader, he will be pursued, and as such, he must train his flesh to endure and enjoy pain. On the eve of his twentieth birthday, his father reveals his fate by exposing his own flesh to his son: his chest is stripped of skin, a large rotting wound; his ear is has a puncture the size of a dime; the soles of his feet have been burned. René, being accustomed to only the greatest of pleasures, wants none of this, but what he wants is irrelevant. This is his fate.
René is quickly shipped off to school, a school of torture. His first lesson: to endure electrocution in perfect silence, albeit an artificial silence insured via a muzzle.
I don't want to give too much more away. Suffice to say, there is more torture, more flesh, more reader enjoyment.
Reading this book, I wondered why there is such satisfaction in reading about pain and masochism. More than a decade ago, when my head was all sorts of screwed, I used to cut myself. It was a brief stage that lasted maybe a year too long, and well, it's pretty cliché in retrospect, but at the time, I was convinced my suffering was profound. As I was reading this book, I wondered if maybe my obsession with it had to do with my affair with the pain of flesh, but no, no I don't think it's personal. I don't think one needs to have a history of flesh sabotage in order to want (no, maybe "desire" is a better word, or "lust") this book. Reminiscent of Sade or Rikki Ducornet, René's Flesh is sensual and sexual and all kinds of fantasy-dirty without any sex. That, perhaps, is what is most powerful about this book. It tempts you – carnally – without sex itself.
But here's my problem with it: first, I'm not crazy about the ending, but more importantly, the translation isn't great. In Spanish, meat and flesh fall under the umbrella of carne. The text itself often seems clunky when it ought to be – as flesh is – smooth. So, you presses out there who specialize in translation (I'm looking at you, Action Books, Dalkey Archive, etc), consider this book. It wants you.
And readers: maybe you haven't heard of René's Flesh. Maybe you have too many books to read. But if you make time for René's Flesh, you will be satisfied in unpredictable ways. It is a book that contains the sate of a gourmet feast and the brief second before the release of orgasm and a firm slap across your face, all in one.
Love, Lily
Tags: marquis de sade, masochism, rene's flesh, rikki ducornet, virgilio pinera