Blake Butler
Everything I've read so far this year with brief notes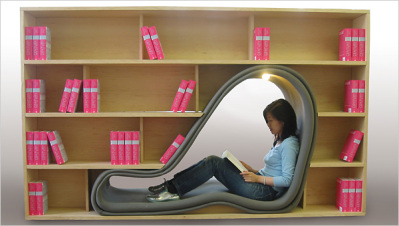 When Marina Abramović Dies: A Biography by James Westcott * * * Read a lot of this in a bathtub where it was cold out and the tub was warm after Scott McClanahan suggested I'd like it; I did like it; reading about her life dedicated to making these insane performances seemed really motivating, and that time can be put to good use over periods. I like to think about the phases of her life.
The Last Samurai by Helen DeWitt * * * * Had tried to read this before and lost the book before I got really going; it has such an insanely beautifully orchestrated opening section, one of the sharpest I've read in a while, while still having narrative; she does a lot in this book that seems like nothing I've seen elsewhere, orchestrated almost entirely around the relationship between a mother and son; loved.
Termite Parade by Joshua Mohr * * * * Really liked the sections about the conceptual video project in this book; he has a good edge to his voice, a good mix of action and idea; looking forward to his next one in the trilogy, Damascus.
The Loser by Thomas Bernhard * * * * Different for Bernhard in a way; really enjoyed reading about Glenn Gould and the two minds of the friends there in their jealousy of his mastery; suicide is always compelling to read about; the last page of this book wins it.
The Book of Lazarus by Richard Grossman * * * * Reading this book felt insane, like being locked up in a cabinet or something; I like thick books that have pages that move quickly, like you are swimming.
The Edge of Europe by Pentti Saarikoski * * * * The use of paragraphs in this book works in a really phenomenal way, while still being a journal of sorts; really want to see more translated by him.
The History of Violets by Marosa Di Giorgio * * * * I can't remember.
Scape by Joshua Harmon * * * * I can't remember.
Living Must Bury by Josie Sigler * * * * So much blood in here; I like anything with this much blood.
Reverse Rapture by Dara Wier * * * * Gorgeous; felt like listening to a futureWar inside someone's pocket; love the way the parentheses work here rolling the voice; feels big.
Aim Straight at the Fountain and Press Vaporize by Elizabeth Marie Young * * * * I think I thought about the title of this book a lot before it was ever a book you could hold; feel like I'll never forget the title even though I seem to forget everything these days; what is wrong.
My Life by Lyn Hejinian * * * * I think I liked The Fatalist better; some of the pages particularly late in the book I remember thinking were incredible; I kind of can't remember.
Murmur by Laura Mullen * * * * Freaky, like getting buried by a bunch of reference books while running away from an intruder in a library; I think.
The Curfew by Jesse Ball * * * * Seemed different than Jesse's other books, like erased in a way, and like there are tricks buried even deeper; want to reread.
Threads by Jill Magi * * * * Damn why can't I remember.
Traumahawk by Mike Bushnell * * * * Mike mailed this to me; I read the first poem and laughed in a way that felt good; it's still on my desk and I pick it up and read more poems when it is there; I like books I can read that way.
The Necessary Marriage by Dumitru Tsepeneag * * * * I can't really remember; I liked another one of his books more, I do remember that.
Asunder by Robert Lopez * * * * I love Rob's stories; feels like if I ever had to teach short fiction this would be a manual for so many kinds of styles.
Gargoyles by Thomas Bernhard * * * * This seemed more sprawling than other Bernhard; I think the second half shifted into a totally different mode and for some reason right now is reminding me in my memory of Ann Quin's Tripticks, though they don't seem related at all. Maybe has to do with motion.
Privado by Daniel Tiffany * * * * I think I told Johannes & Joyelle this was the first book they'd published that I was truly like, I have no idea what to do with this at all; seems good.
More Radiant Signal by Juliana Leslie * * * * This said, "Mom is in the alphabet." Hell yeah.
A Magic Book by Sasha Steensen * * * * I can't remember.
The Girl Without Arms by Brandon Shimoda * * * * Really really powerful; feels epic. There is a lot of blood and mind slaved into this book.
Destroyer Of Man by Dominic Owen Mallary * * * * Can't remember much, remember he's a guy who was in a band who died young; felt like peeking in on something here.
Ordinary Sun by Matthew Henriksen * * * * I remember liking the way this book was built.
Calendar of Regrets by Lance Olsen * * * * Had a blast reading this; seemed like FC2's answer to Cloud Atlas, but with wholly different intention, whatever that intention is. Great.
Fire Wind by Yvan Yauri * * * * I have absolutely no idea what this is (I mean I can't remember).
Stories for Nighttime and Some for the Day by Ben Loory * * * * Great collection of fantastic curiosities, kind of overflowing with latent energy; finally just came out I think this week; makes me think "jammed full."
Neighbor by Rachel Levitsky * * * * I think I remember rereading certain pages in here several times while on a stationary bike.
Revolution by Deb Olin Unferth * * * * Liked the sections and the way they were told like someone spilling over inside herself, like pacing through an old place and seeing it differently now; seems different than her other writing.
Penthouse F by Richard Kalich * * * * Messed up and awesome, I reviewed it on here I think.
Diary of an Innocent by Tony Duvert * * * * I actually only got 50 pp into this before I got sidetracked on a trip and then haven't come back yet; it is laying on the floor next to the slot machine I won in a poker tournament; I need to start it over I think.
Theatre of Incest by Alain Arias-Misson * * * * Read this on the stationary bike, too; seemed like people were looking at me weird while I was reading it but it was probably just in my head.
Vaudeville by Allyssa Wolf * * * * Loved this; felt kaleidoscopic, but where you can like see out through the end of the scope and what is out there is the Poland parts of Lynch's Inland Empire, but parts not in the movie. Rich and awesome.
The Nihilesthete by Richard Kalich * * * * Went well with his other one above; reminds me of Nine Inch Nails but not in a bad way.
Either Way I'm Celebrating by Sommer Browning * * * * Moving and smart and funny; lived up to the expectations of want for this book that I had from knowing of her writing and her twitter.
Entrance to a colonial pageant in which we all begin to intricate by Johannes Goransson * * * * A super important book I think; I think they will be studying this years from now; feels definitive of something thick in the blood of America.
Mao II by Don Delillo (reread) * * * * Felt good to go back and reread some Delillo; so much heartbreaking shit; anyone who has been writing for a while should read this, will find it familiar I think.
Like Blood In Water by Yuriy Tarnawsky * * * * Think I read this over a few days in a gym in New York; can't really remember; one part I remember thinking people could think I'd ripped off something I'd written before reading it from a part of it, can't remember what.
Everyone Loves You When You're Dead by Neil Strauss * * * * The best stationary bike riding book I've found yet I think; hilarious interviews with so many weirdo entertainment people; you could pretty much open this at any point and probably find it hard to put down, but you can always come back.
Cop Kisser by Steven Zultanski * * * * Nat Otting gave me this; it's really fun to read out loud; it's a weird machine.
The Book of Freaks by Jamie Iredell * * * * My boy; a part of this was written based on an experience Jamie and I had on a plane, and it feels like part of my life, the book does, that part of the book; fucking awesome in whole.
Kings of the F**king Sea by Dan Boehl * * * * Need to read again, think I was distracted when I read it.
By Night in Chile by Roberto Bolano * * * * Better than some other Bolano I tried to read, except 2666, which I ended up loving despite having talked a lot of shit.
That This by Susan Howe * * * * Love her; would just keep reading pages of her, or looking at them I guess more, if they existed more. Feels damaging and healing at the same time.
Today and Tomorrow by Ofelia Hunt * * * * Lived up to this big expectation I had for it based on her Bear Parade writing; feels like a lot of people should love and end up influenced by this book
The Good and the Ghastly by James Boice * * * * Hilarious and fucked up to the max; Boice invents a whole other methodology of existence; a town in here called Walmart, Ohio; show called Television Show; champage called Expensive Champagne; uses one of its epigraphs in a really interesting way; great.
The Pale King by David Foster Wallace * * * * No comment.
Last Fall by Ronald Sukenick * * * * Loved the premise; not my favorite of his but seems important in a different kind of way than his other writing; the stuff about art in here is brilliant.
Pink Steam by Dodie Bellamy * * * * Beautiful and private essays in a way only Bellamy can write them; felt refreshing and intense at the same time, but intense about other things than people are usually intense about; seems new.
Leaving the Atocha Station by Ben Lerner * * * * Honestly kind of couldn't stand it, which is weird considering how much I like his poems; seemed like I was missing something; seemed like Salinger but about poetry.
The Marbled Swarm by Dennis Cooper * * * * Goes deep in the Dennis way but in a new way of Dennis; seems to invent a wholly different kind of way of operating inside a story. Important.
Someday This Will Be Funny by Lynne Tillman * * * * One of the first story collections I've read in a while that approached from so many angles and still felt cohesive; the essay on love in here alone is worth the whole book, but the whole book is excellent.
Ice Trilogy by Vladimir Sorokin * * * * Felt fun to hold the book; loved how many styles he was able to pull off in one arena and still have it feel totally together; never seen so many styles blended this way; wish more sci-fi-ish books worked like this.
Dies: A Sentence by Vanessa Place (reread, out loud) * * * * Read out loud on a webcam in one sitting; made me cry I think 3 times.
Sparrow & Other Eulogies by Megan Martin * * * * Beautiful and very smart; seemed to shift the way nonfiction and poetry can smear together; a book of ideas here, it seems like; exciting.
The Angel in the Dream of Our Hangover by Mark Leidner * * * * Any page in here read aloud could be learned from again differently each time you read it; is on my coffee table now; I don't leave books on the coffee table much after I read them.
The Buddhist by Dodie Bellamy * * * * Felt very intense and private, like being confessed to, but while eating snacks; crazy kind of project; the opening section in particular has heat in my brain.
The Village on Horseback by Jesse Ball * * * * So glad all these smaller Jesse books are in one place; the Paris Review story is something else; all of it is.
The Midnight by Susan Howe * * * * More Howe, like the other, always ready.
In the Skin of a Lion by Michael Ondaatje * * * * Pretty sure this was a reread but couldn't remember it at all; actually uses time and setting in a constructive way that seems new.
The Iguana Complex by Darby Larson * * * * Darby is doing something different than anyone; I loved this.
Cowboy Maloney's Electric City by Michael Bible * * * * Big love stuffed into tiny graphs; made me hungry. Just thought, "Dazzling," and meant it.
The Cow by Ariana Reines (reread) * * * * One day this will probably be the book I've read more times than any other.
Fog Gorgeous Stag by Sean Lovelace * * * * Literally no one who has ever existed on earth could have written this but Sean; felt a good twin to hold with the Reines, in a wholly different field. Loved, or as Sean says, "Glow."
Under The Light by Sam Michel * * * * Think this was a reread too; can't read the first story now without thinking of Gian acting out the cigarette part in the bar and talking about it; think he's done that at least 3 times around me now.
Tongue Party by Sarah Rose Etter * * * * Seems like it would sit good with Loory's book; strange and oddly dreamy scenarios logically played out, in their own logic, like Barthelme, but more asleep, in a good way.
The Lime Twig by John Hawkes * * * * Not feeling this dude, never have.
Partyknife by Dan Magers * * * * Read this to blurb it; it's fucking awesome, like a manual to a new kind of LCD machine you aren't allowed to actually turn on yet; that doesn't make sense; the book is I think really an opening of something. Just thought, "the future."
In the Heart of the Country by J. M. Coetzee * * * * Felt like Coetzee was young and ambitious then in a way he is now but in a different way; felt like it wanted something and was going there; love love love how it is constructed and the way it ends. Again thinking about Tripticks.
The Mandarin by Aaron Kunin * * * * So many ideas packed in here. Remember thinking I wish Kunin was on twitter. Thought, "Singular." Definitely all its own, and fun and challenging.
The Trees The Trees by Heather Christle * * * * I think I told Heather watching her read these poems is like playing a Japanese video game hosted by a strange little creature that has a puzzle for you but has broken language. Want to play this game, but I can live with this manual to that game.
The Waves by Virginia Woolf * * * * Don't know how I'd never read this; liked it ok.
The Bloody Chamber by Angela Carter * * * * Same thing I just said about the Woolf but in a totally different universe.
Maldoror & the Complete Works of the Comte de Lautréamont * * * * Finally read from beginning to end, and felt like I was supposed to so long ago, and like it came into me back whenever without me knowing since I hadn't put it there myself. Still ahead of its time.
Content by Jon Leon * * * * Think I'll write about this book later.
Vortexts by Ben Mirov * * * * Smart and powerful poems; made me want a big Mirov book.
Concertos by No Collective * * * * Seems crazy this exists.
Lunar Park by Bret Easton Ellis * * * * Really was fascinated with the opening of the book, and several of the constructs in the whole; the ideas here seem really interesting but played out in a way that I wish did more as they went along. Glad I read this, changed my thoughts about Ellis in a way.
Cursivism by Will Hubbard * * * * Loved these; really beautiful little collected paragraphs that are surprising in how they make and alter space.
Nog by Rudy Wurlitzer * * * * Rereading this, had forgotten, actually in the middle of it right now; fantastic voice and compact prowess; seems like it'd pair well with Hannah's Ray.
Green Girl by Kate Zambreno * * * * Loved the way Kate used the author/character relationship in a new kind of way here; each sentence did a lot of work and seemed like it understood itself; also loved how she used epigraphs throughout to steer the narrative; seems to work interestingly like it's hiding something, which makes sense with the content; masks; probably will write more about this later.
45 Comments