September 24th, 2010 / 4:59 pm
Roundup
Reynard Seifert
I Like What The Hell Is Going On Over Here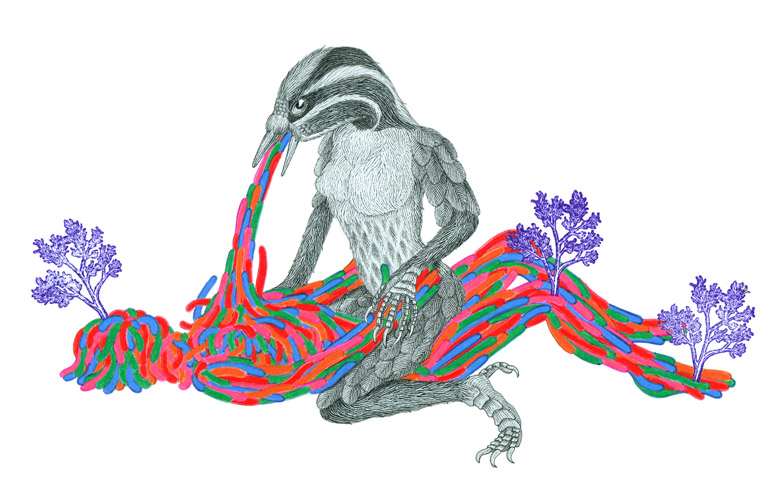 The Birdsong Collective and Micropress is having a contest: $50 to the winner, plus some other junk for your trunk (publication in the zine, &c). Deadline is early next month so hurry the chop up! Only catch, I suppose, is you have to be in the city of New York for their reading in mid-December. Include me out, but guess what? No reader's fee! That's because it's a contest, not a fundraiser! That's good!
If you're in Portland tonight, Future Tense is celebrating their 20th birthday! Special guests include Zachary Schomburg, Elizabeth Ellen, and Chelsea Martin! I wish I were there, Kevin Sampsell is a super-sweet dude.
You don't need to make up a stupid name for yr witch house and/or chill wave band/book/film/mixtape, just let this thang do it for you, right? Duh. Don't know what I'm talking about? That's perfectly alright.
A bonus level for "Return of the Quack" (videogame based on Matt Furie's arts) is available for to play online. And the full game is available in Giant Robot 67. Think I'm gonna wander over to the store today for to get mine own. $5 means the price is right.
Tags: birdsong collective, chill wave, contest, ennui, laziness, matt furie, the sun is still shining thank gawd, witch house, zines
11 Comments