Blake Butler
—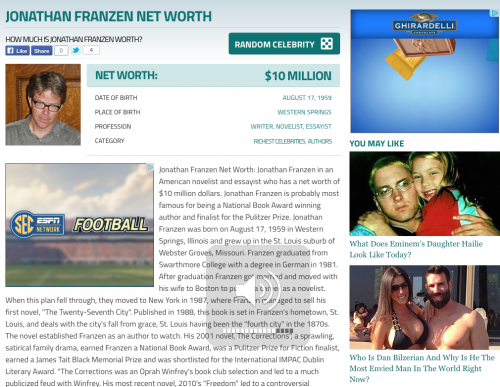 10 mil, bro? The ceiling of a 'serious author"s potential net worth is 10 mil, it seems. Do kids investing their monies into grad school to learn to type good know about that? I imagine guy owns a lot of Abercrombie and Fitch stock. Does Abercrombie sell stock? Maybe Baby Gap. I don't know. What do you guys think Franzen's biggest asset may be? Where would you, a serious author, invest all that money to grow it into enough money to end up even higher in the ranks on celebrity worth dot com?
I just now realized the volume indicator on my computer appears embedded into the screenshot. Was I turning up or turning down?
It's Friday, fuck books, listen to Discordance Axis.
9 Comments