Christopher Boucher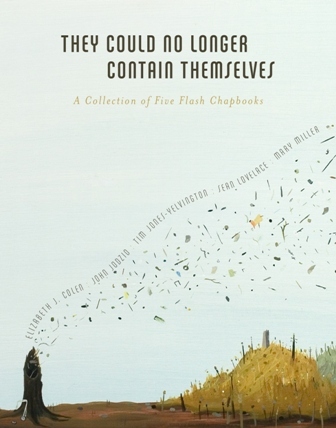 I've read some  interesting books and magazines over the past couple weeks so I'm going to talk about them in one big post. Also, I'm giving several books away.
They Could No Longer Contain Themselves
I don't care for the term flash fiction. I understand the etymology but I often think, "Why not call it a story?" There are so many terms now for different kinds of fiction. There is an obsession with naming, creating taxonomies so we can better understand the nature of a thing. Flash fiction. Very short stories. Sudden fiction. Microfiction. Nanofiction.  All these terms strive to categorize the nature of stories that fous on brevity and compression. Ask five different writers how to define flash fiction and you will likely hear five different definitions. I read an article in the most recent issue of The New Yorker about tiny houses, and the writer talks about the article's main subject, this guy named Shafer who designs tiny houses and the writer says, "What makes Shafer's houses different from others is the classical elements of form and proportion and the graceful compression of his design." I kept thinking about that line as I thought about the stories in They Could No Longer Contain Themselves. They each contain the classical elements of good fiction and the compression in each story is also graceful like a tiny house that holds everything you need to feel at home.
In They Could No Longer Contain Themselves, the latest book from the reliably excellent Rose Metal Press, five writers offer five unique interpretations of flash fiction in chapbooks by Mary Miller, Elizabeth J. Colen, John Jodzio, Tim Jones-Yelvington, and Sean Lovelace (I reviewed his chapbook in 2009, here).