Daddy's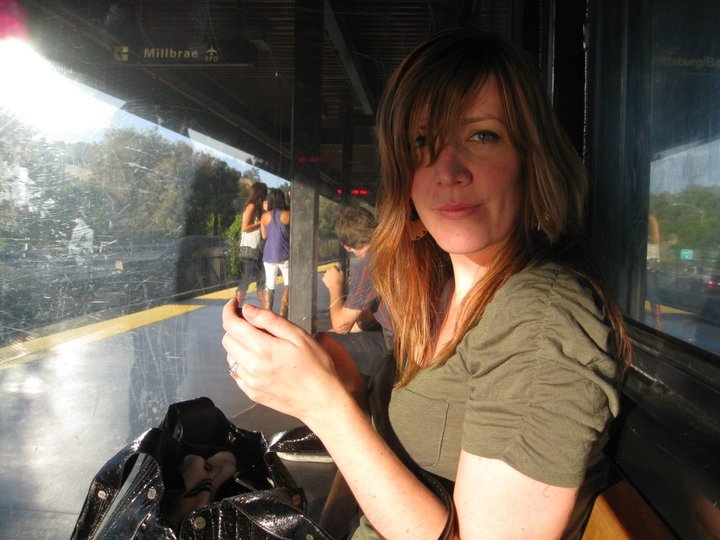 This Fall saw the release of the debut collection from one Lindsay Hunter, aptly and majestically titled Daddy's. If you've ever seen Lindsay read in person you probably were hiding in your closet with your head between your legs covering your junk quivering about this monster, a collection of short texts trapped inside a tackle box. Lindsay's language is somehow both frightening, gut-bunching, weirdo, home, cover your face, open your mouth, transcendent, and of heaving sound. At times like if Gummo turned into words and date-raped Mary Gaitskill's language then went to the gas station to buy tissues to clean up the messies and bought you a snack of discount heat lamp chicken. Underneath it all, this weird American convulsive heart that sounds like someone if we haven't been, at least we remember getting beaten up in middle school.
Over email, so as to not get bit, I traded q's with Ms. Hunter re: the book, humor, music, inspiration, fear, performance, and all the rest.
BB: I love how Daddy's operates in reading almost as a series of rotations in a brain of what some would call trash life: each of the stories in the collection often concerns sex, food, and body fluids. The sky is referred to in turns from piece to piece as if it is shifting through a section of a place that does not change: and yet each story feels so singular. Was this variation something you were super aware of while you were writing the stories, or did the voices just keep coming out? By what means was this book written?
LH: I don't know that I was aware of this as I was writing each story, but looking at the book as a whole, it definitely feels like there is a town in which these people live and it is the same town. I generally start with the first line of something and then see where that leads me. I'll have first lines in my head for days, or sometimes I'll get one and I'll need to sit down and just fucking follow it. Every now and again I'll have an idea for a story, like some kind of situation or glimpse–like in "That Baby" I wanted to write about the jealousy of babies–and I'll wedge my way in and try to write what I see.
I think these stories are what they are because I tend to go sentence by sentence and edit as I'm writing–I can't move on until each sentence is just right, and if I'm bored by a line it feels wonderful just to delete it and start over. That's my main thing–I hate boredom and being bored and boring writing and cliches and puns and double entendres and cleverness. So I try to eviscerate all of that. But watch, I'll open up my book and see the phrase "and that was the end of that" or "new lease on life" or "make love" and I'll have to face some pretty ugly truths about my inner life.