Experimental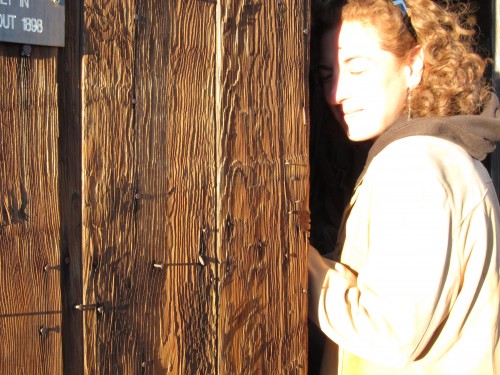 Alexandra Chasin is the author of Kissed By, a collection of short innovative fictions (FC2) and Selling Out: The Gay and Lesbian Movement Goes to Market, a nonfiction/scholarly book (St. Martins).  Chasin's creative work has appeared in print in Unsaid, Hotel Amerika, Post Road, AGNI, Denver Quarterly, and Chain, and online in Exquisite Corpse, elimae, Diagram, and Big Other, among other places.  Relevant bibliography for this piece includes inclusion in Wreckage of Reason: An Anthology of Contemporary XXperimental Prose by Women Writers, edited by Nava Renek.  Chasin has a PhD in Modern Thought and Literature from Stanford, and an MFA in Fiction Writing from Vermont College.  She teaches at Lang College, The New School, and currently serves as Co-chair of the Literary Studies Department there.
Eerie, refreshing. Odd. Watch this:
What did you think?
Watch it it again with Gus and the MCP (Medicine Cabinet People, as you know).
And?