Kevin Prufer.
[That's a clever title for this post, Sean. Thanks, mom. I told you to never read this site. Ever.]
Issue # 197. Summer 2011. (For the first time, you can get it digital) The cover is a drawing by Matteo Pericoli (sounds a little like a petri dish culture), who is a sprezzatura, a renaissance man of sorts. I get a little Al Hirschfeld, a little Michael Cutlip. The paper is thick and will absorb liquid stains. Snot, hot sauce, beer, etc. Fun fact: The Paris Review has had three editors in its lifetime.
The first story is "William Wei" by Amie Barrodale. It is a glow opening, since it is a story that says, 'You are now reading a literary magazine.' Detached narrator, drinking, telephone conversations, restaurants, people eating mushrooms embedded in little chocolates, sidewalks, anti-anxiety medications, that manner of thing. The New Yorker used to love these (example), but I'm not saying the New Yorker only publishes one type of story. That's a damn lie. Barrodale does the style well. I left the story as if rising interrupted from a brief dream, my head a bit leppy.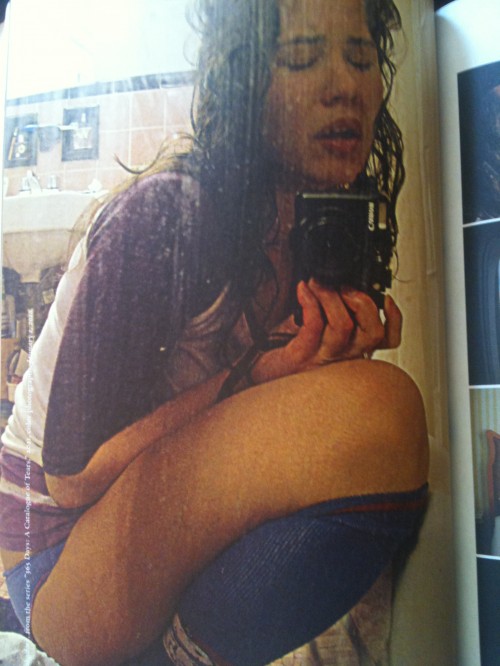 [I will credit this photo later, maybe]
Frederick Seidel (sounds a bit like a poker player) writes a poem with this startling opening:
I move my body meat smell next to yours,/Your spice of Zanzibar. Mine rains, yours pours–/Sex tropics as a way not to be dead./I don't know who we are except in bed.
Then it goes downhill, into a rhyming Barack Obama poem, sort of light verse, sort of nodding back to the earlier days of Paris Review, when many of the poems took this tone. (I'd like to bring syphilis and the word doggerel back into fashion; let's do that, together. Shall we?)