literary agent
http://htmlgiant.com/q-a/interview-with-cool-famous-hot-literary-agent-erin-hosier/
Hey. I interviewed Erin Hosier. She's a literary agent to a couple of fiction writers (Shya Scanlon, Brad Listi) and a lot of memoirists. Okay. I have a doctor's appointment soon. I think that there is something wrong with me. Interview.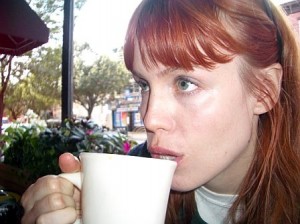 You mostly represent non-fiction writers, but a few fiction writers too, right? What kind of fiction manuscripts catch your eye? Do you want fiction that resembles memoir?
You should ask me more glamorous questions, like what kind of shampoo I use, or who my favorite designers are. I currently represent four literary fiction writers: Paul Jaskunas, Edan Lepucki, Brad Listi, and Shya Scanlon. I represent more illustrators than fiction writers. And more rock stars. Furthermore, these four writers are very different from each other, but I expect great things from each of them. I have represented other fiction writers over the years, but fiction writers tend to switch agents when I can't sell their work. This is why I don't handle more of it. My strengths are in writing, editing and pitching non-fiction. That's my comfort zone. I even prefer documentaries to other movies, and I see way more movies than read books. Also, I'm a slow reader, and fiction comes in long manuscripts. I've noticed too that even if a novel is brilliant in so many ways – it makes you laugh or cry or it haunts your dreams or makes you look at the world in a new way, if it entertains – but it has just ONE fatal flaw in the marketing or manuscript department, it's not going to sell.