matthew curry
Caketrain #7 is now available for order! It features work by Nora Almeida, Arlene Ang, Jonathan Ashworth, Andrew Borgstrom, Travis Brown, Michael Burkard, Tetman Callis, Emily Carr, Roxanne M. Carter, Julie Choffel, Rob Cook, Matthew Curry, Matthew Derby, Nicolle Elizabeth, Margaret Frozena, Noah Gershman, Alina Gregorian, Ariana Hamidi, Colleen Hollister, Chanice Hughes-Greenberg, Lauren Ireland, AD Jameson, Jeff T. Johnson, Michael Jay Katz, Michael Keenan, Marc Kipniss, Darby Larson, Norman Lock, Lisa Maria Martin, Jessica Newman, Alec Niedenthal, Sarah Norek, Carol Novack, R.D. Parker, Emma Ramey, Joanna Ruocco, Zachary Schomburg, Jeanne Stauffer-Merle, Eugenia Tsutsumi, J.A. Tyler, Lesley C. Weston, John Dermot Woods, Joseph Young.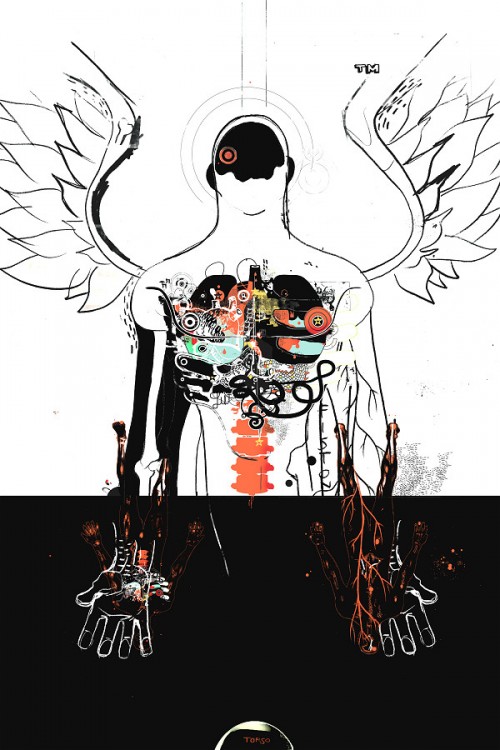 I'm excited about the cover, which features artwork by Washington DC's Matthew Curry, whom I met when I lived in Northern Virginia (his wife, Eugenia Tsutsumi, went to Mason with me; she also has a text in the issue, happily).
Here's an interview with Curry at Diskusdisko. Here is Curry's Flickr stream.
Really, people, this is my favorite Caketrain cover yet (and they've had some awesome covers in the past); I can't wait to read the insides. Amanda and Joseph, congrats on another good looking issue.
Uncategorized /
14 Comments
October 31st, 2009 / 1:28 am