Morganna the Kissing Bandit
In April I visited the Cy Twombly museum in Houston. The door was open and there was no one at the desk. I walked around the series of rooms that form a rough circle by myself for twenty minutes before I saw or heard anybody else. I felt like at many points I could have done anything I wanted in those rooms to myself or to the paintings. I didn't do anything but look.
In 2007, at another exhibition of work by Cy Twombly, a woman named Rindy Sam kissed 1 panel of the triptych titled Phaedrus, a set of all white canvas, getting red lipstick all over it, altering the white. She was arrested and tried in court.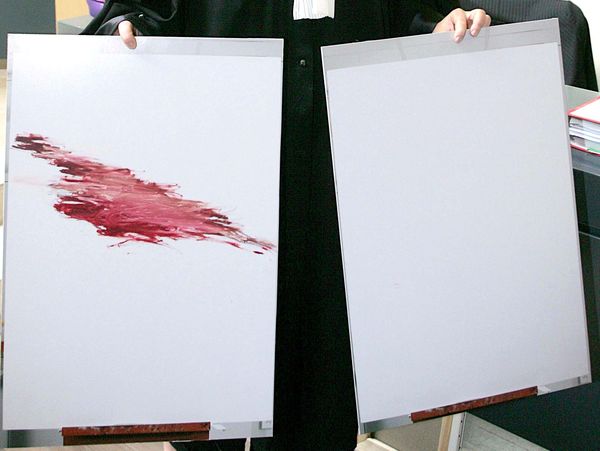 The prosecution, calling it "A sort of cannibalism, or parasitism", while admitting that Sam is "visibly not conscious of what she has done", asked that she be fined 4500€, compelled to an assorted penalty, and to attend citizenship classes. The art work, which is worth an estimated $2 million, was on display at the Museum of Contemporary Art in Avignon. In November 2007 Sam was convicted and ordered to pay 1,000€ to the painting's owner, 500€ to the Avignon gallery that showed it, and 1€ to the painter.