Peter Hughes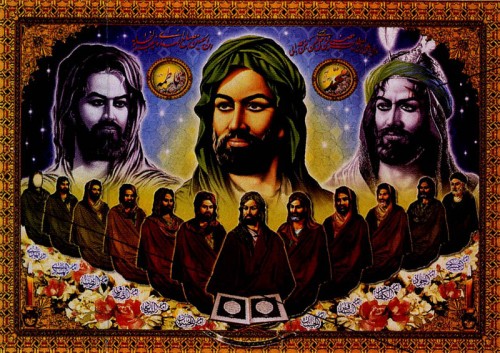 The Rumpus talks to Peter Hughes of The Mountain Goats. They also have a review of Wormwood, Nevada, a new novel by David Oppegaard.
Christopher Hitchens on Stieg Larssen.
Guerrilla cyclists paint illegal bike lanes back into an Orthodox Jewish neighborhood where the woman-hating morality squad got special permission from the city to have their bike lanes removed because they didn't want inappropriately dressed women (read- in shorts, maybe *gasp* tee shirts) riding freely through their streets. What part of Jerusalam is this happening in? Try Williamsburg, Brooklyn, motherfuckers.
And, since I'm annoyed with the far-asshat Right flank of "my" people, why don't we all kick a little sand in their eye by learning about the Shi'a legend/prophecy/doctrine(?) of The Hidden Imam.
Kimberly King Parsons on some developing competition for Amazon. Also at Faster Times: Jay Diamond reviews a graphic biography of Trotsky, Michael Kimball talks to Dylan Landis.
What else? Dennis C. has new male escorts up. I think my favorite is "BlondRobin," or else the one tangled up in blue light.  Anyone else? Favorites? Here's another one to end on. Happy Tuesday!
Random
/
Comments Off

on Mad Dash Around the Internets
December 15th, 2009 / 12:51 pm