Propeller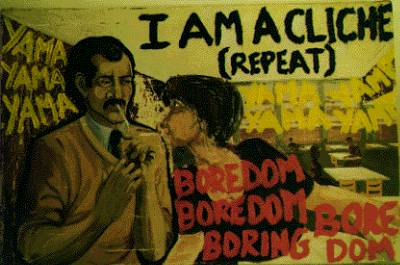 James Yeh interviews Diane Williams at The Faster Times.
At The Rumpus, Elissa Bassist wonders, have I earned these cliches?
In a belated look at the NYTBR, the great Harold Bloom reviews a book about the history of anti-Semitism in English literature, Adam Kirsch looks at two books about Heidegger, and Rebecca  Newberger Goldstein writes a satire on Theory, in the style of Borges.
io9 rounds up 35 titles for "The Essential Posthuman Science Fiction Reading List."
The Nation has a new website! Learn about what's different here, and about their decision to open source here. Kudos and congrats, guys!
Speaking of new websites, n+1 has one, too. The present feature is new fiction by Dy Tran "about" donuts.
A new issue of the Home Video Review of Books!
And last but absolutely not least, the new issue of Propeller features an interview with Kevin Sampsell, one with yours truly, a review of the latest Nicholson Baker, and a whole bunch of other treats besides. Check it out.