simeon stylites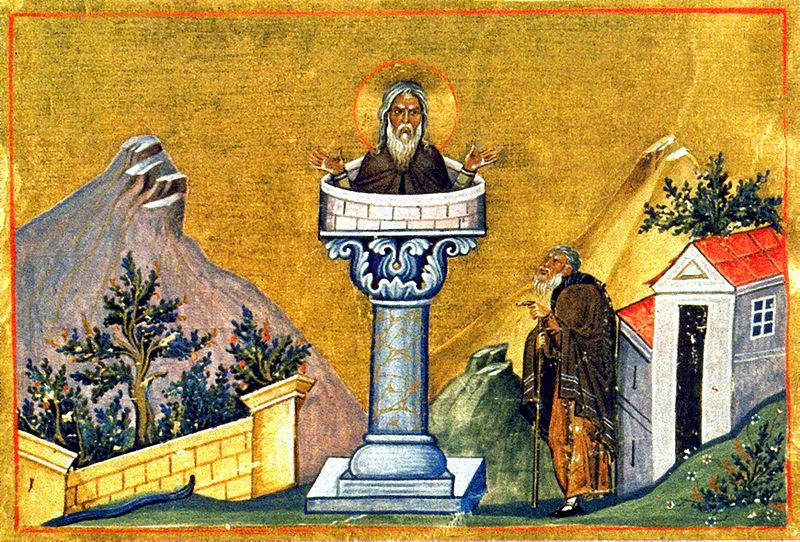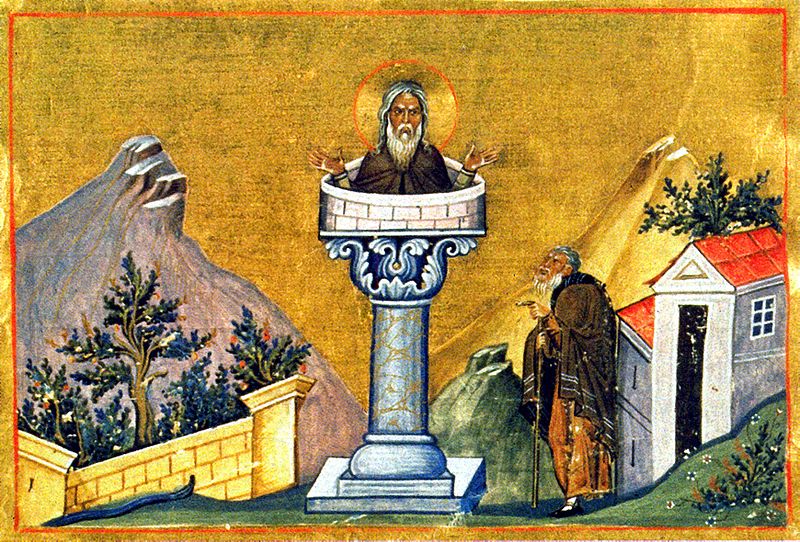 Simeon Stylites, who spent thirty-six year on top of a sixty-foot pillar in the Syrian desert. For most of that time his body a mass of maggot-infested sores.
The maggots no more than eating what God had intended for them, he said.
– David Markson, Reader's Block

– – –
And her eagerness to learn the preparations he had set himself to teach her was sometimes pathetically touching, and sometimes it frightened him: touching, delicately absurd for there was no mockery in her when, for instance, she affirmed the dogma of the Assumption of the Virgin with that of Little Eva in Uncle Tom's Cabin, as the only historical parallel she knew; frightening, when she brought from nowhere the image of Saint Simeon Stylites standing a year on one foot and addressing the worms which an assistant replaced in his putrefying flesh, —Eat what God has given you . . .
– William Gaddis, The Recognitions
– – –
These considerations, which occur to me frequently, prompt an admiration in me for a kind of person that by nature I abhor. I mean the mystics and ascetics—the recluses of all Tibets, the Simeon Stylites of all columns. These men, albeit by absurd means, do indeed try to escape the animal law. These men, although they act madly, do indeed reject the law of life by which others wallow in the sun and for death without thinking about it. They really seek, even if on top of a column; they yearn, even if in an unlit cell; they long for what they don't know, even if in the suffering and martyrdom they're condemned to.