steve erickson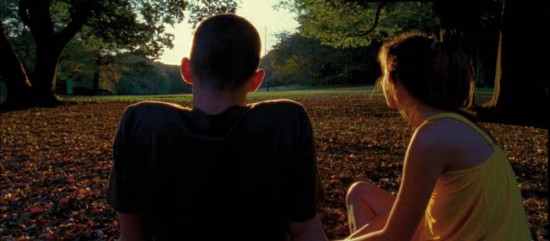 In theaters tomorrow and On Demand on the 29th. Don't miss this film. Some more whet:
–Steve Erickson interviews Noé: "I saw "Lady in the Lake" on mushrooms and became fascinated with the idea of depicting a character's perspective while he's on hallucinogenic drugs. I also read about astral projection, and the afterlife. I don't believe in it, but as a collective dream, like flying saucers, I wanted to depict it properly." and "I want to make a movie that will be very sentimental and sexual. I have a long treatment now. It's a love story. I want to film sex as I've experienced it, which I haven't seen accurately represented in erotic or pornographic films."
–Noé and Korine fuck around in Nashville.
1. @ AV Club, an interview with China Miéville.
2. @ Word Riot, an interview with Steve Erickson.
3. LIT's new issue looks rad and has some Giants in it: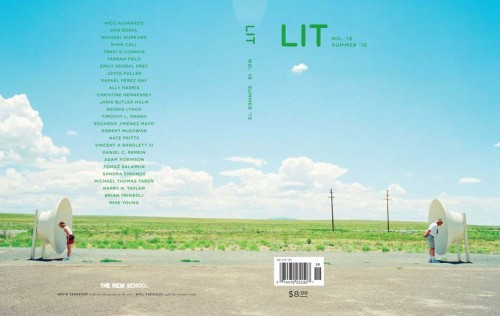 4. New issue of The Collagist is live.
5. @ The Quarterly Conversation, a tribute to Joseph McElroy.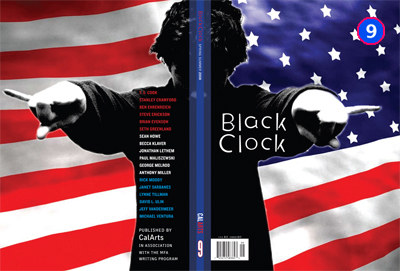 Black Clock has always been abysmally slow in their return of reading: last week I got a response from them for stuff I'd sent over a year before, and had since retracted, though this was better than the two other times I submitted, in which I received no response at all.
Hopefully that will take a swing for the better now that they've switched their submission policy over to include electronic subs via their website, though we'll see.
Even despite the long slur, Black Clock has long been one of my favorite to look at lit mags, they make beautiful issues that feature really strong language and image based work, plus its edited by the masterful Steve Erickson. Give it a roll of the dice.
Uncategorized /
14 Comments
October 2nd, 2008 / 12:25 pm