The Curfew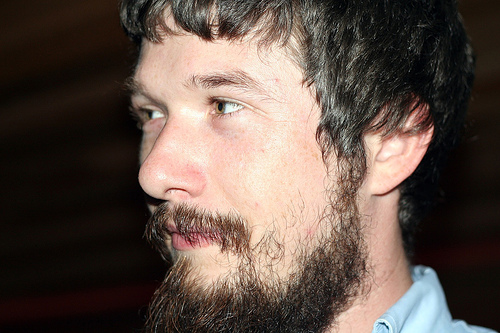 [Jesse Ball's latest novel, The Curfew, will be released from Vintage on June 14th. Last month Shane Jones caught up with Jesse about the new book via email. – ed.]
SJ: When I first interviewed you back in 2007 we spoke a little about how fast you write your books (some in several weeks) and I'd like to go back to that discussion. Specifically, how fast your books feel to a reader (the latest feels even faster than your first two books). I literally could not stop reading THE CURFEW because it felt like I was being pulled along, my eyes kind of racing over the words. Is this something you consciously try to implore in your novels? Was THE CURFEW written in the same short-time/style as the others?
JB: Even more quickly, actually.
I feel very strongly the burden that a writer ought to tell a tale and that the writer should do it so properly and well that the reader forgets himself or herself. There are many other things I do (or try to do), but that is the first.