The Land Before Time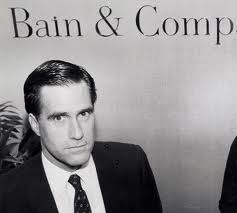 The Mitt Romney campaign is in a terrible tailspin. He trails Barack Obama in almost all major polls. The poor little Mormon actually has to stop attending fundraisers so that he can be out on the campaign trail more (and, even when he's out and about, Romney proves to be so unentertaining that he must stump with more exciting Republicans). Then there's the 47 percent comment. Mitt, honey, if you want people to like you, you shouldn't call them losers.
But tomorrow's debate brings hope (to use Obama's word). What can Romney say in the debate that will swing the momentum in his direction? Need Romney say anything? Can Romney convey a stronger message using only his clothes? Obviously. Here's four outfits from Paris Fashion Week that Romney should wear in order to regain the upper hand.