the magic kingdom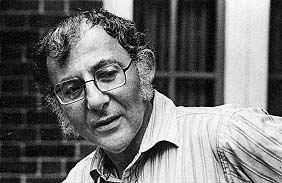 Originally this was going to be a post about my admiration for Stanley Elkin. But seeing in that I've read only 2 out of his 10 novels and 1 of his several collections, many of which had been rather heard to come by until thankfully Dalkey Archive made them available en masse. Many of the books are massive in their gait (small font, long graphs, big page counts) and therefore something that I will maybe move to one at a time over the years, unless I get really wrapped up in him again at some point and launch on.
Anyhow, the book of Elkin's that has slayed me and stayed with me since then is 'The Magic Kingdom.'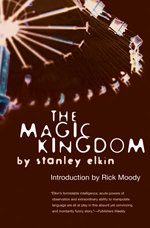 The premise of this book alone I think is enough to get most people interested, as it truly is one of the more wild and meaty premises I think I've ever heard: basically, 'The Magic Kingdom' is the story of a man whose son becomes terminally ill. In his reeling, he decides to petition the Queen of England to pay for him to take a large group of terminally ill children to Disney World as a sort of 'last romp.' The book, then, follows him and what becomes a rather colorful and bonkers set of sick kids in their 'field trip' as it were to the land of Mickey.
More after the break:::