Writing Tips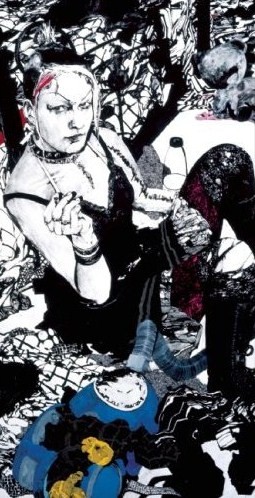 Like if I watched you brushing your teeth, you pick up toothbrush this way, start on this tooth, move that way, spit, start there, that tooth…the same method every morning. You don't believe me? Videotape yourself.
You drive to work two ways. Two routes, maybe. Same roads/signs/stores/sky. You could easily take some other roads/paths, maybe 40. You would see 40 new things. But you don't.
I want you to go eat something new. Don't cheat. Go the ethnic restaurant, produce aisle, international market—select something you have never eaten before. Eat it.
What is the point?
The writer sitting in the department meeting is still a writer.
The pursuit of publication is a cowardly action.
A writer who has never been humiliated is a monster.
It is possible for the diary of a revolutionary to have a greater impact on society than the revolution itself.
Entertainment has already replaced art under the name of art; and soon information will replace entertainment under the name of entertainment.
The writer cannot afford to be isolated and trampled.
Accepted writers love to discuss rejection.