Ryan Call
Word Spaces (11): Lily Hoang
Lily Hoang is the author of Parabola (Chiasmus Press) and Changing (Fairy Tale Review Press) and has an ebook at Lamination Colony titled The Woman Down the Hall. She is an associate editor at Starcherone Books.
Lily Hoang once visited Houston. She was impressed with Houston's public transportation, which is basically a light rail train that travels up and down a few blocks, but costs lots of money to maintain. She gave a reading at UH-Downtown and then shared a cigarette with Gene Morgan at Poison Girl.
After the jump: Lily's Word Space.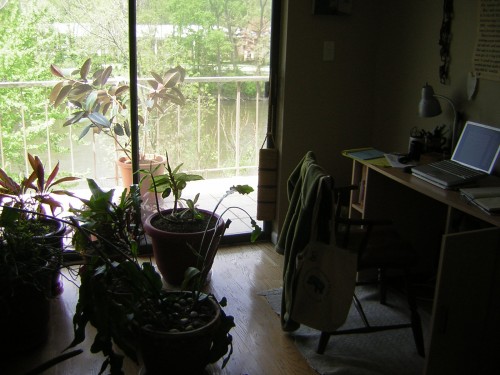 My office is just a desk, and it's almost always a mess. This is probably the neatest & most organized it's been in months. Because I'm such a mess, I rarely use this desk as a writing space. Instead, I use this desk mostly as a receptacle for old book manuscripts (both my own & the ones I read for Starcherone) and my fancy email checker (also known as a computer).
Usually, I write at cafés or any place with coffee and wireless access.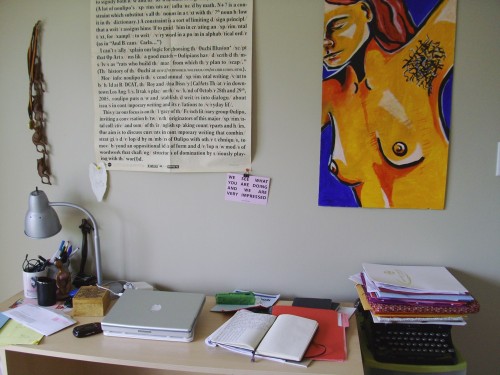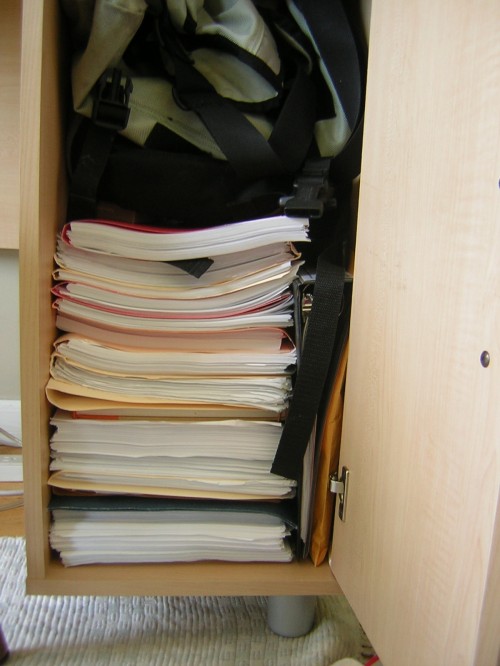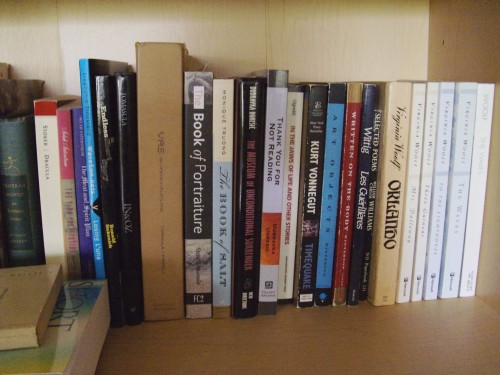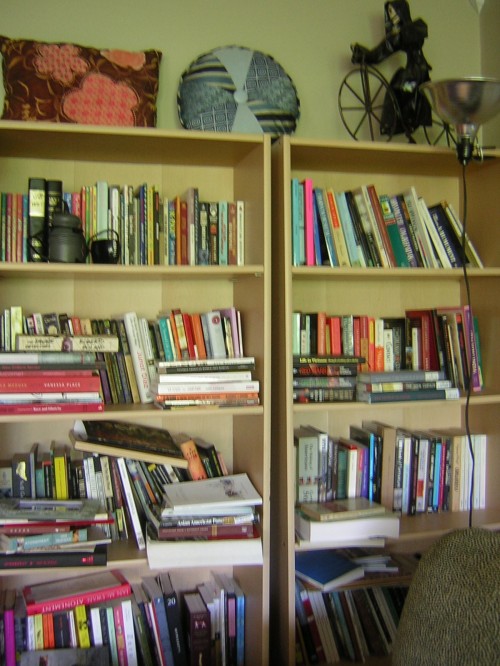 The End.
Thanks, Lily, for sharing.
In the next few weeks, we'll hear from Amelia Gray and Elizabeth Ellen about their respective writing places.
Tags: lily hoang
18 Comments