August 2011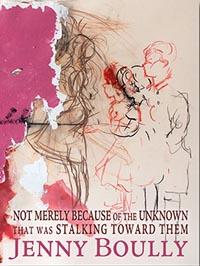 not merely because of the unknown that was stalking toward them
by Jenny Boully
Tarpaulin Sky Press, 2011
80 pages / $14  Buy from Tarpaulin Sky
First, there was the 1902 novel The Little White Bird, by J.M. Barrie, which we all might know of, but probably haven't read. It blossomed into a play, "Peter Pan, or The Boy Who Wouldn't Grow Up," which became the 1911 novel Peter Pan and Wendy, or, later, just Peter Pan. In 1953, Disney presented the world with a lasting image: chipmunk-faced, androgynous Peter Pan.  Playboy-bunny Tinkerbell. Matronly Wendy in her prim blue nightgown. Hook, with his long, angular face, knife-sharp mustache, wild black curls.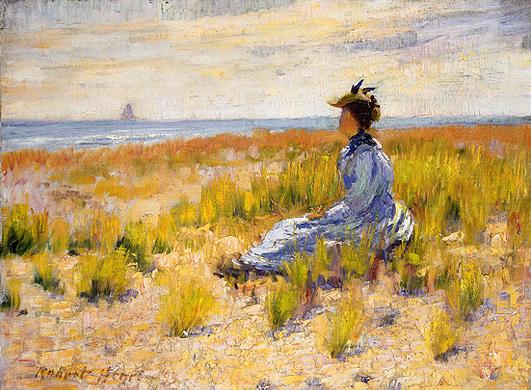 "The picture that looks as if it were done without effort may have been a perfect battlefield in its making."
Speech may be a function of Logos, where rational compositions serve as cultural appropriation, or speech may serve a revolutionary, contestatory role by internally rupturing the structures of Logos at the very points of its own contradictions; screams and laughter may be reactive phenomena, resulting from the neurotic exigencies of life, or they may serve serve as rebellious eruptions of corporeal energy, heterogeneous outbursts of expropriation, where Logos is disrupted by the libido; silence may be the zero-degree noiselessness of death, where life itself is betrayed, or silence may be that moment where sovereignty is elliptically expressed as incommunicable inner experience.
-"Impossible Sovereignty," Allen S. Weiss
In Medieval philosophy and theology, a lectio (literally, a "reading") is a meditation on a particular text that can serve as a jumping-off point for further ideas. Traditionally the texts were scriptural, and the lectio would be delivered orally akin to a modern-day lecture; the lectio could also vary in form from shorter more informal meditations (lectio brevior) to more elaborate textual exegeses (lectio difficilior).
–In the Dust of This Plane: Horror of Philosophy Vol. 1, Eugene Thacker
LECTIO I: Kate Zambreno's Green Girl
LECTIO II: Horror vs. The Patriarchy
LECTIO III: Joe Wenderoth pushes the surface
LECTIO IV: The Dionysian Excess of Living
The Bee-Loud Glade
by Steve Himmer
Atticus Books, 2011
224 pages / $14.95 Buy from Atticus Books
Rating: 5.0
I wish I had read The Bee-Loud Glade with fewer expectations, though that may have been impossible after examining its exterior. The title is from Yeats ("The Lake Isle of Innisfree") and the front cover features a slightly altered version of Magritte's "The False Mirror." One blurb employs the phrase "postmodern complexity." Another describes the novel as "Thoreau meets Ballard meets Huysmans and many more." Thoreau was a hermit for some time, and The Bee-Loud Glade does feature a hermit.
Calamari Press jumps back to action with two exciting new titles, both now available for order: Gary Lutz's Divorcer & Vincent Standley's A Mortal Affect.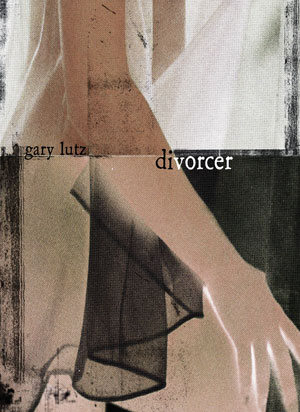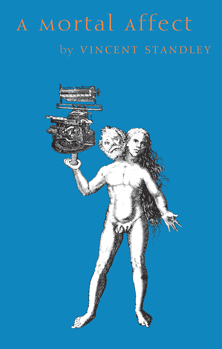 "DIVORCER is a collection of seven harrowing and hyperprecise short stories about ruinous relationships and their aftershocks." $13
"A Mortal Affect is a satire of meaning systems targeting the role bureaucracy and cultural assumptions play in creating, distorting, and replicating the things we believe to be true. Informed by an absurdism in the Modernist vein, the novel is a celebration of error and folly that questions the wisdom of conviction and the faith in metaphysics. These themes play out in a fictional world inhabited by mortals and immortals, the oppressed and the oppressors. The former understand their condition of being oppressed but have no concept of freedom, while the latter emulate mortals but lack the ability to eat, reproduce, or die, even by suicide. Never allegorical or polemical, the novel operates comfortably within the bounds of comedy, avoiding the earnestness and self-conscious urgency common to the novel of ideas." $18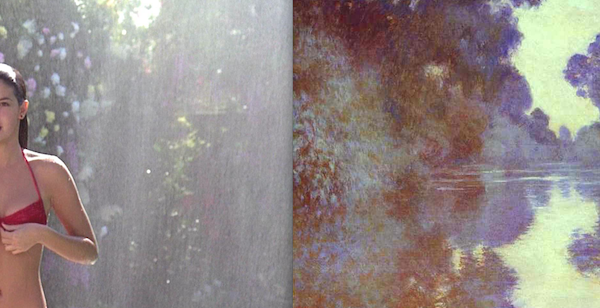 Linda
In 1982, one fictional Brad Hamilton, the mascot of every boy's autobiography, watched from the bathroom — only he wasn't eye, but mind watching, lids and palm closed over his eyes and penis, respectively — a fictional Linda remove her red bikini and approach him with that timeless face of two nipples, nose of a navel, and nether smile, to open mouth him with chlorine-flavored lips. I must have watched that scene ∞ times in my life, each time saddened by what I had missed, my hetero-normative tastes so vanilla ice-cream you'll need a brownie to help it go down. We'll accept the disembodied rain or sprinkler behind Linda, placed, mind you, by woman director Amy Heckerling, as some natural timely event, for the best muse has a production team working behind her; or rather, in front of her, behind the cameras. The trick of painting a nude in a landscape is not the nude, but the landscape — the wiggle and waddle of foliage so natural, it goes unnoticed. Heckerling's faint dabs of purple play with Monet's Giverny, at times breached by the Seine, which the latter painted numerous times, the schizophrenic morning light never loyal to the day before. So Monet kept painting the same scene, the same Seine, retroactively polishing memory into a final sheen. Phoebe Cates goes on to Private School…for Girls (1983), a sex comedy in which you know what happens without watching. Voyeurism was always mental anyways.