HTMLGIANT / Mean
Rauan Klassnik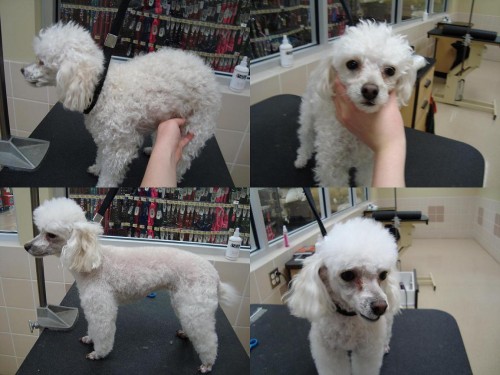 ***
When John Ebersole reads work he terms "Grocery Store Poetry" (GSP – which includes also, for John, Linda Pastan, Billy Collins and, most immediately, present-day Thomas Lux) he says "I also get the sick feeling like I'm being groomed." This quote comes from a little Q and A I recently did with John because when I read his review of the new Thomas Lux book (you can read it here on HTMLGIANT) I was struck by (hello, Paul Cunningham) how upset, how disturbed John seemed to be. And this reminded me of how I feel when I read certain people. Disturbed. And sometimes, for sure also, like I'm being groomed. (shiver, shiver).
This is particularly the case when I read Whitman and experience not just the great POETRY but also the feeling of a clammy arm slipping around me over and over in a cheap movie theater, of a pale tongue in my ear, of a breathy voice trying to massage my entire being into submission. Nice, easy and compliant. And that's creepy, yeah. And creepy, also, to think (and know) that while I'm reading Whitman and experiencing the tremendous virtuosity of imagination and spirit that a part of him's masturbating in the row behind me.
But, you know what, it's ok, because it's Whitman and I accept the fact that he's grooming me. That he wants and needs me to surrender to his voice, his work, his divine right (yeah, he thought he was a new Jesus for America). But, for Christ's Sake, we're talking now about writing like late-career Thomas Lux!
***
Rauan: I believe you're suggesting that "Grocery Store Poetry" written by Lux, Pastan, Collins, etc, isn't attractive and vital because even though the world's always been in turmoil "the way we apprehend that turmoil has changed and changed dramatically." And you're suggesting then I think that we need more a riskier, stronger sort of poetry (a poetry of derangement?) because "globalization and the relentless whiplashes of information rearrange us." Your thoughts on this please?
John: Wittgenstein once wrote – I'm fucking kidding. I'm less READ MORE >
Behind the Scenes
&
Mean
&
Random
/
No Comments
October 12th, 2013 / 1:12 pm
Seth Oelbaum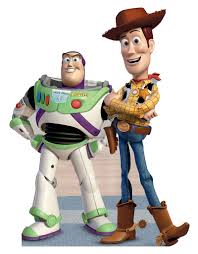 A little bit ago, like a couple of nighttimes past or so, Baby Marie-Antoinette, the second Bambi Muse baby despot, sent me Gang Rape Me Now Please, a tiny story she composed.
She sent it through mail, not the kind that everybody today uses, but the kind that Lorine Niedecker and Louis Zukofsky used.
Being a boy, gang rape isn't really applicable to me. So I sent the tiny story to a girl, or, to be more precise, a ghostly girl, as the girl was Helen Burns, Jane Eyre's BFF.
Helen said that the tiny story unveils the utter unpleasantness of autonomy, consent, individuality, basic human rights, and so on.
Helen went on to say that Baby Marie-Antoinette's story was much more Godly than America will ever be, and it'd be wonderful to share it, as 2013 earth needs God.
Heeding Helen's counsel, here is Baby Marie-Antoinette's tiny story, Gang Rape Me Now Please:
Once upon a time there was a French princess named Baby Marie-Antoinette.

Baby Marie-Antoinette liked mice, cherry cream cheese croissants, Disney princesses, and Christianity.

Baby Marie-Antoinette also liked boys.

The boys in the Disney movies are heroic and dashing. They sail the seas (like Eric) and they save each other from impending doom (like Buzz Lightyear and Woody).

But the boys on 2013 earth were the opposite. They were nice, accommodating, and laid back. These average attributes caused Baby Marie-Antoinette to scream, "Ugh!"

One day Baby Marie-Antoinette was able to escape the clutches of her mommy, Empress Maria Theresa, and venture out into the Big Apple, searching for grandeur, extremeness, gang rape.

Baby Marie-Antoinette approached a bald boy with a big nose. She asked him if he'd gang rape her.

The boy declined, politely introduced himself (it turns out his name was Lloyd Blankfein), and asked Baby Marie-Antoinette if her mommy would be interested in purchasing some collateral debt obligations (CDOs).

Baby Marie-Antoinette shook her head. Then she approached another boy. The boy paired pink jeans with an ironic sweater. Baby Marie-Antoinette asked him if he'd gang rape her.

This boy declined as well, explaining that he was a feminist in the middle of shooting a Kickstarter-backed documentary about gender inequality.

Baby Marie-Antoinette sighed. Realizing that the chances of her meeting a big, bold, bullying boy were highly unlikely, she found her way back home, crawled under her Tinker Bell blanket, and cried.
Author Spotlight
&
Mean
/
7 Comments
October 9th, 2013 / 1:16 pm
Mike Meginnis

This will come around to David Gilmour if you give it a minute, I promise.
When Paula Deen was revealed as a terrible racist it was sort of funny at first. This rich older lady with her crazy over-styled silver hair and her pancake makeup and her cartoonish fantasy life wherein the height of class and luxury was paying black men to dress like dolls and dance for her gathered friends and family. She was such a perfect grotesque. But then the story wouldn't die, and on the one hand I don't like to judge anyone for a prurient interest in anything, but on the other hand I got pretty sick of seeing her face. And more to the point, I got sick of how much other people seemed to enjoy seeing her face. They loved to look at her and hate her.
I'm not saying she didn't make it easy. She did.
But I think the root of the pleasure we took in Paula Deen's fall was the pleasure of feeling superior to her. And I will grant you this: the odds are decent that you are not as bad a racist as she is. Probably your racism, like mine, is pervasive and ugly and embarrassing, but probably it is not garish. You have a little class about it. (So do I.) When you have a racist thought, you don't immediately recognize it as such, but when you do recognize it, you have the good sense to feel really bad. (Me too.) So maybe, in this sense, you and I are better than Paula Deen — perhaps narrowly better, perhaps a lot. It's hard to say. But what we probably aren't is uncommonly good people.
I guess the thing is this: why was it so much fun to find out that this particular human being was a bit of a scumbag? Did you have a lot riding on Paula Deen before you found out she was a racist? I am willing to bet you did not. She only became valuable to you, if you are one of the majority who took such pleasure in her collapse, as I will freely admit I initially did, when she became a resource — when she became a fuel. We burned her and felt better for the smell her burning made.
But it's not as if you didn't know there were cartoonish, tacky racists out there, right? Please tell me that you knew. If Paula Deen was cause for joy, then you will have cause for joy until the day you are dead: there will be people like her so long as there are people like you and me.
The larger problem, though, is really you and me. Because we keep it quiet. Because no one has caught us yet. Because we'll get away with it for the rest of our lives.
I have been working up to a question. The question is this: why is my Twitter feed, and why is the Internet in general, so excited to discover they are better people than David Gilmour? Furthermore, by what definition can they reasonably argue this is true? READ MORE >
Haut or not
&
Mean
/
27 Comments
September 26th, 2013 / 12:09 am
Rauan Klassnik
—
okay, so, Franzen's been toasted again:
"Every woman must decide how not to sleep with Jonathan Franzen . . . how best to escape his sexual clutches if (she) ever encountered him on the path that led to the nearest market town" —
(from The Toast)
"for he shall be riding on a white steed, and his right hand will bear no glove. When you see him, you must rush at him, and throw your kirtle over him, and hold fast to him –"
(from The Toast)
But is it funny? In poor taste?
click here to read the "Toast" in full
Seth Oelbaum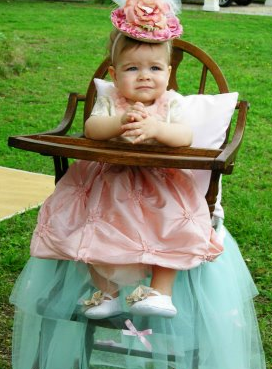 Once on a day not too long ago (though not too recent either) I met up with Baby Marie-Antoinentte. The second Bambi Muse baby despot, Baby Marie-Antoinette acquired remarkable notoriety for her "Dear White Race" letter, published in the spring of this year. But, obviously, Baby Marie-Antoinette has monstrous more going for her than just internet fame. Soon, Baby Marie-Antoinette will be the queen of France. Her reign will coincide with the French Revolution, that disgraceful period when the Third Estate (know as "the middle class" in America) will degrade, divide, and, in some cases, behead Baby Marie-Antoinette's adored family.
Our meeting place was a charming diner on the Upper East Side. In an old-fashioned red-and-white striped booth, I took sips of a Sprite while Baby Marie-Antoinette nibbled on a piece of positively sweet cherry pie.
Having turned down a tsunami of interview requests, I asked her politely if I could publish our chat as an interview. After pondering the possibility with her mommy, Empress Maria Theresa, Baby Marie-Antoinette agreed, as I am, after all, Bambi Muse's CEO (and, also, the Empress received final approval).
Me (M): Hi…
Baby Marie-Antoinette (BMA): Hullo…
M: Your cherry pie looks very sweet and yummy.
BMA: It is, just like Tinker Bell, Ariel, and Miley Cyrus.
M: Oh, a lot of people are saying mean things about all three of those girls.
BMA: Yeah, but America is governed by the 99 percent, and they're average, so they hate specialness, whether it's a special fairy, a special mermaid, or a special actress/singer.
M: There was tons of scorn slung at Miley's VMA performance last Sunday.
BMA: Yeah, the 99 percent was very mean about that, but I wasn't. Miley acted like a re re. And re re's are magical, like bruises or something.
M: I have a bruise on my knee from getting tripped up on a sidewalk on Broad Street.
BMA: What were you doing on Broad Street?
M: Screaming curses at investment bankers.
BMA: Oy…
M: What is your perspective on capitalism?
BMA: I, too, champion inequality, exploitation, a class system, and so on. But none of those things should be based on money. Anyone can get that. The world should be based on something that's not so darn indiscreet, like pretty dresses or poems.
M: Can you elaborate please?
BMA: Only chosen creatures can deck a pretty dress decorously, and, likewise, only chosen creatures can compose a captivating poem.
M: Who can compose a captivating poem?
BMA: Baby Ji Yoon can. And so can Baby Carina. They're both re re's. One of Baby Carina's poems is titled CARIO, Y R U SO CRUELLL xXxX. As for Baby Ji Yoon, she says, "my bellybuttons are very impressionable."
M: Uh-huh, they do sound like lovely and splendid special-ed girls.
BMA: There's also this girl called Lauren Shufran. Many of her poems are metered. She also made up a word, "Turdecken," a combination of turkey, duck, and chicken. Normal people don't know how to count syllables or come up with their own vocabulary. They're too laid back and communicative; for example, Cate Marvin.
M: The VIDA girl?
BMA: Ugh… VIDA.
M: Do you abhor that advocacy group?
BMA: You bet I do. What consequence is it if Ploughshares publishes 14.759837422222222 percent more boys than girls? They're all average, interchangeable poets anyways. VIDA doesn't care if a poem is illuminating; for them, it's just accessibility and equality. And that's not poetry, that's Park Slope lesbian self-esteem talk. Actual poetry is very discriminative and strict. Sylvia is — she killed her daddy and her husband.
M: Tyrants are violent too.
BMA: Yeah, they're decidedly diehard. It's delightful. I hope that Syrian boy wins. Americans should stop bombing other countries and mind their own business. Nobody wants to be a democracy, it's so gross, like pecking the cheeks of Lloyd Blankfein, Ben Bernanke, and Timmy Geithner one directly after another.
M: Yuck!
BMA: We should do something pretty now.
M: Maybe we could quietly sing that song.
BMA: That song?
M: Yeah.
BMA: K.
Author Spotlight
&
I Like __ A Lot
&
Mean
/
1 Comment
September 4th, 2013 / 3:08 pm
Rauan Klassnik
***
Is the comments thread of a post eulogizing Seamus Heaney the place to be snarky and to attack Blake Butler?
Well my long-time (and still) friend Philip Hopkins thought it was:
"Oh, did Heaney die? I guess that's cool"
and
"…I thought clarity was outré. Heaney hasn't written a magnum 700 page spooj-laden opus on tennis and corporate sponsorship has he? Has Blake Butler's blog lost its edge?"
***
And in reply to those comments ZZZZZIPPP (who only writes in ALL CAPS) asked: "DID BLAKE BUTLER HURT YOU IN SOME WAY" ?? (Perhaps ZZZZZIPPP had also seen Phil's comment to my post about who is the best tweeter amongst us writers:
"Blake Butler is the best person at everything in the world all the time because he's so literary. Always. Especially when he's not.")
***
To clear the air now (ie, to stop the trolling, silly and embarrassing–and it's happened before) and because, also, I am sure many people actually agree with his opinions, I asked Phil to flesh out his ideas, passions and grievances in an intelligent, civilized way (while I don't agree with Phil's strong positions I'm fine with his having them.) And, so, this, is what he sent me:
Against Blake and His Minions
by Philip Hopkins
To clarify some of my recent comments on HTMLGIANT.

Blake and Rauan have said on this site and elsewhere that they find ethical considerations trite READ MORE >
Massive People
&
Mean
&
Random
/
33 Comments
September 2nd, 2013 / 2:10 pm
Elias Tezapsidis
In this mini-series the saga of redemption, as frequently manifested in the form of "comebacks," is investigated. REDEMPTION ONE is here. and REDEMPTION TWO is here. Read REDEMPTION ONE before REDEMPTION THREE, inserting REDEMPTION TWO between them.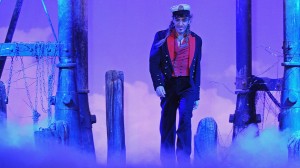 John Galliano, redeemable or not, is alive. 
II. EMPIRICAL EVIDENCE
b. Better Off Dead? Two cases of Dubious Post-Mortem Redemption
As the example of time illustrates in the case of Adler, exogenous elements factor in whilst public figures are on a path towards redemption. Interestingly, the most practical way to pursue redemption might be dying. The death of a public person continues–to this day of  non-secular dimensions–to make the majority of media consumers feel a predominant desire to respect their deceased status. This theory effectively extends to the redemption of some of the most controversial individuals.
MARGARET THATCHER
Margaret Thatcher's death sparked a discourse on the very topic of the appropriateness of global media industries using unnecessary euphemisms following the passing of public figures. The mentality of "one must not speak ill of the dead" looms as a dangerous approach when it pertains to political leaders. By picking and choosing the legacy of politically-engaged people, those who pick and choose create a false record of the events that carved the lives of others.
Thatcher's individual saga as a leadership paradigm certainly includes grand successes. She was elected thrice as the Prime Minister of the UK and was both the first female PM of the UK and first female leader of a Western country in recent history. Additionally, she actively introduced her set of conservative, nationalist political beliefs, widely known as Thatcherism.
Heated debate surrounded Thatcherism, as well as Thatcher herself. For media outlets to neglect the heavy criticism she received–and often persuasively argued against–because of her death appears callous, but also oxymoronic at its core subject, because it contradicts the nature of the person Thatcher was: a self-proclaimed "conviction politician." Her priority was staying true to her values, despite the anticipated reaction her values would yield. It seems highly unlikely Thatcher herself would hesitate to speak ill of the dead. READ MORE >
Behind the Scenes
&
Massive People
&
Mean
/
2 Comments
July 12th, 2013 / 9:58 am
Rauan Klassnik
 *****
[ I'm sorry, everyone, that it's taken me this long to join the Cloud Atlas conversation. And I'm talking the movie Cloud Atlas which made a tremendously profound impression on me–so profound, in fact, that just the mention of the words "Cloud Atlas" (by tongue or in print), causes, usually, something in my brain to short circuit. And I start to sweat, and to drool, and, within a second or two, pass out on the spot. But this morning I have, miraculously, been able to overcome the beast of those two simple words, "Cloud Atlas," and, laboring in a kind of inspired, biblical and epic fervor/trance, have organized my thoughts into a complex, intricate and classical analysis of the movie, Cloud Atlas. ]
 *****
1. Boring. READ MORE >
Film
&
Mean
/
25 Comments
June 29th, 2013 / 3:49 pm
Rauan Klassnik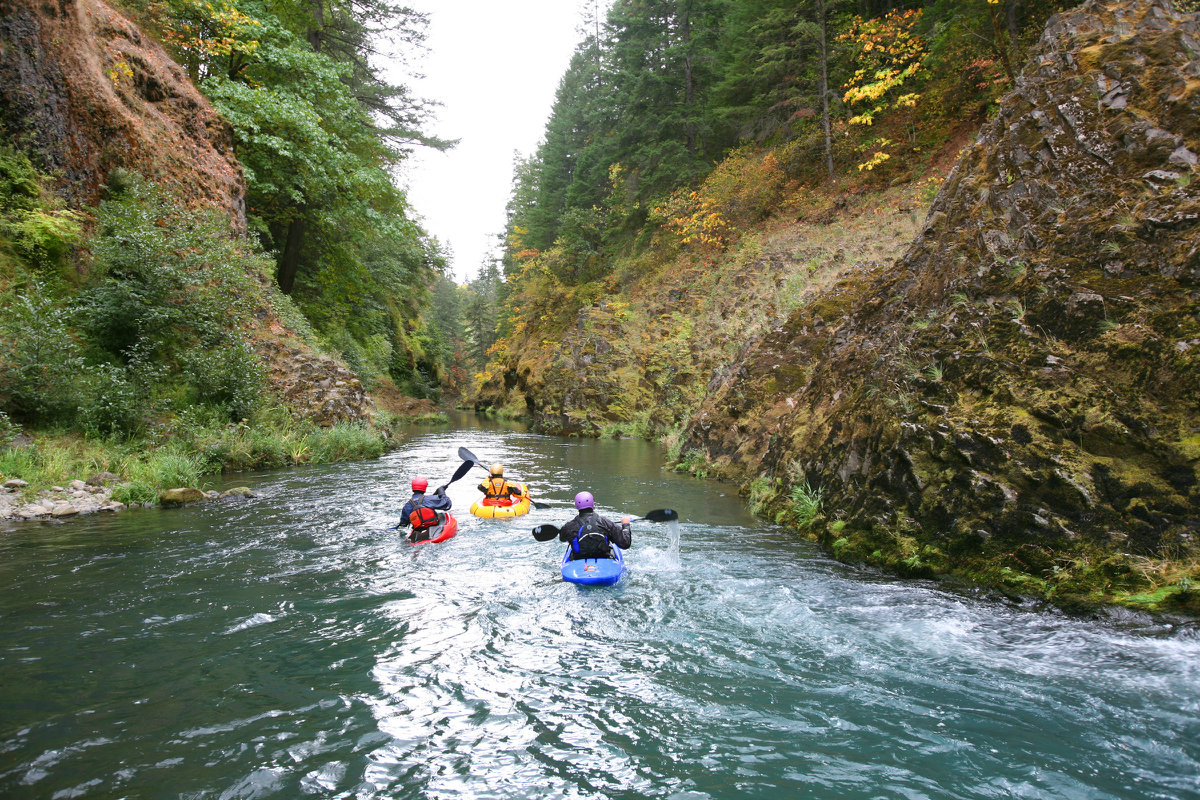 [ Just as Shakespeare jauntily lifted and displayed pieces from his great store load of words pertaining to and characterizing people's privates (including "nothing," a favorite among feminists!) I have decided to whip out here some closely guarded tidbits about famous people's pussies. So, come on, slap your thighs, crunch peanuts in the pit, and gaze up, all forlorn, at the sultry clouds.
And, above all, enjoy. ]
A non-pregnant Kim Kardashian's is a furry teacup pig on its day at the spa. Showing off its nails and gleaming skin. The clit's a snout and it makes gorgeous and empty little squeals that no man can resist.
Paris Hilton's is very much like a starved Flamingo curled up into a sad ball on the fringes of the high-acid waters of some South American crater lake. The sky's filled with hotels and jails and at night the stars crowd in like ghoulish paparazzi. . . And the starved flamingo shivers like a scared Chihuahua that pees on Paris's marble floors whenever it's afraid or excited.
(Cormac McCarthy's trying to work this dish into a new disaster novel). READ MORE >
Behind the Scenes
&
Massive People
&
Mean
&
Random
/
9 Comments
June 10th, 2013 / 4:32 pm