David Shields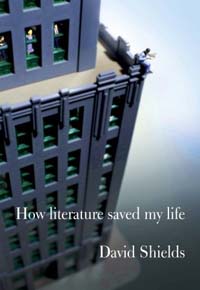 How Literature Saved My Life
by David Shields
Knopf, February 2013
224 pages / $24.95  Buy from Amazon or Powell's
Published last month, How Literature Saved My Life is both a boldly written love note to a most precious of subjects, and David Shields's latest statute in his quest for "art with a visible string to the world." Short of a true sequel to his polarizing 2008 "novel," Reality Hunger, Shields's latest work does devote more than a little page space to proselytizing for his vision of a world where fact and fiction combine and literary tropes like linear plot lines and fanciful character design fall by the wayside.
Sharing my current reading choice with friends — and an unsolicited suggestion that they look into it — it was a common to hear, But isn't it just for writers and literature snobs?
Well, yes.
Casual readers may be able to sieve out the life lessons, but will likely find themselves drowning in a sea of name drops and literary in-jokes. Which is not to say that a novice reader couldn't use the book to take studious notes and build a respectable reading list, but I wouldn't consider that sort of parergonal use to be a huge selling point.
Truth is, how many summer readers are going to pick up a book called How Literature Saved My Life in the first place anyway? And it's probably my fault for recommending it for a general audience, because it isn't. Shields makes no bones about writing for a niche audience, one he can't help but self-consciously wonder about with a market analyst's zest, a fact of life for virtually any creative professional these days, whether we like it or not. Unabashedly, Shields probes this and other insecurities writers in the digital age run up against with far great frequency and impact than their predecessors.
Is literature worth writing anymore? Can it adapt without losing whatever attributes make it recognizable as "literature"? Who am I writing for?  Franzen: Why bother?
For literary types with similar doubts, Shields's writing comes across prescriptive, offering answers to questions lie those raised by Jonathan Franzen in Why Bother? (originally published as Perchance to Dream: In the Age of Images, a Reason to Write Novels), and in one sense answering David Foster Wallace's charge against forms of literature that have no remedy for the ills they diagnose.
1. Reading includes Brett Elizabeth Jenkins (poetry here) and Christopher Newgent (genius)  in Indianapolis. Friday, July 23rd, 7:30, Calvin Fletcher Coffee Co. While In Indy, you could drop by Kurt Vonnegut's house (his baby hand print in the concrete of the steps) or not. And so it goes.
17. This new Adam Langer book/satire (review, review) looks pretty dern interesting and getting buzz for shots at mainstream publishers.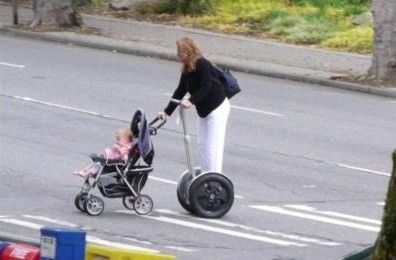 3. Does anyone else read two books at once? Has worked for me lately, and glows best if the two books are vastly different (i.e. I am now reading David Shields death book and Harrison's desperate prose poem letters to Yesenin). I weave them, usually chapter/chapter and it stays fresh and maybe the compliment/contrast in my brain and also so far the Harrison book is kicking Mr. Shield's ass.
23. Fuck twitter.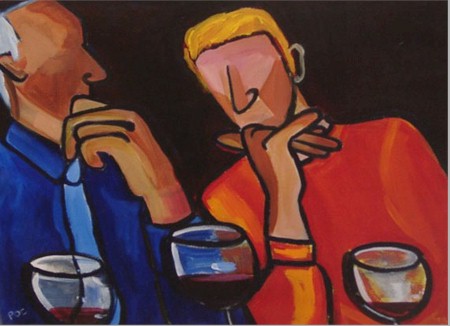 I enjoyed Reality Hunger. Blake, not so much. We had an email conversation about it. Here it is.
M: So, I gave you my galley of Reality Hunger, and saw this on your Twitter feed: "fairly underwhelmed by 'reality hunger' — what's so innovative about making a list of things praising innovation?" I'm not sure that's what I thought I was reading, though—a list of praise for innovation. I think I read an argument for the synthesizing of creative disciplines. Nonfiction and fiction, say, ingesting one another—two snakes swallowing one another whole, beginning at one another's tail. And the thesis, antithesis, synthesis structure feels less linear to me than the word "list" implies.
B: You're correct, it's not quite just a list of praise for innovation–though quite a bit of the book repeats something along those lines of the ingesting as you mention, and does it again, again, again. And it's certainly not untrue: fiction, or any writing, must continually evolve, for fear of that same pattern of repetition, or at the very least no longer being interesting, or "relevant," which I think was Mr. Shields's major point. People get bored. Times change. Sure. My problem with the book, though, is that, well, OF COURSE. Of course things will keep changing, and of course there will be those who feign against it, making more of the same, and that in the end leads to the demise of the interest, and the morph continues etc. These are things we know.
READ MORE >
Hey, it's really nice outside so I want to go walk over the Williamsburg bridge, but I actually got an email inquiring about what happened to these little roundups, and directing my attention specifically to this review of the new Ander Monson by marketing guru David Shields. Shields is ecstatic about Vanishing Point: Not a Memoir, and he left me intrigued, which is more than I can say that any of the seven hundred "think-piece"-reviews of Reality Hunger: A Manifesto did for my interest level in it–so, point for Monson, I guess. I have very good memories of Other Electricities, less good memories of Vacationland, and didn't quite get around to reading Neck Deep, though I heard him read from / speak about that book once, and remember enjoying it–though not what I enjoyed exactly–so anyway it's good to see something new from Monson, and maybe I'll get around to this one. Okay, what else? Well, Walter Kirn's got the cover story, with a take-down of the new Ian McEwan. Here's the whole first paragraph.
According to the perverse aesthetics of artistic guilty pleasure, certain books and movies are so bad — so crudely conceived, despicably motivated and atrociously executed — that they're actually rather good. "Solar," the new novel by Ian McEwan, is just the opposite: a book so good — so ingeniously designed, irreproachably high-minded and skillfully brought off — that it's actually quite bad. Instead of being awful yet absorbing, it's impeccable yet numbing, achieving the sort of superbly wrought inertia of a Romanesque cathedral. There's so little wrong with it that there's nothing particularly right about it, either. It's impressive to behold but something of a virtuous pain to read.
It goes on from there for two pages. Joe Queenan has an essay about why he won't read books that feature sports teams he hates. Elif Batuman reviews Those Who Wait, the new novel by Olga Grushin. Anne Lamott has written another book with the word "bird" in the title. And Joseph Salvatore looks at the new Adam Thirlwell, a novel about–among other things–a geriatric libertine. Good times at the Times! And now, if you'll excuse me–THE BRIDGE.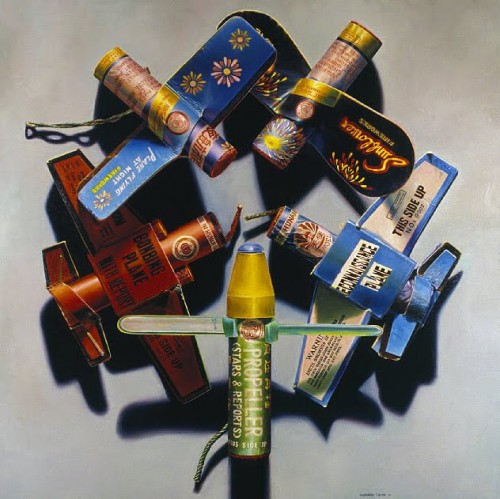 That's right–many things; one bunch of them.
Faster Times books editor and commenter-in-good-standing-here Lincoln Michel takes on David Shields's Reality Hunger over at The Rumpus. I have to say that Lincoln's review is thorough, even-handed and thought-provoking; but after reading it, I can't imagine anything I'm less interested in reading than this book. I say read Lincoln's piece and call it a day.
Julia Cohen went to a small press festival in Boulder, CO. Then she ate some crappy pizza from a place called Sexy Pizza. She also talks about the new issues of Horse Less Review and Ugly Duckling's 6×6. Plus, you know, other stuff–flowers, her brother, March.
Valleywag blows the pickles off the Cheezburger empire–sort of.
Also, Borders is firing lotsa people.
And what the hell has John Gallaher been talking about lately? Well, he likes the new Double Room, he's interested in the new Sawako Nakayasu book from Letter Machine, he says the Laurel Review is looking for reviewers, and he digs the paintings of Glennray Tutor (see above), whom you know as the guy whose works adorns several of Barry Hannah's Grove-Atlantic covers. Here's Tutor's site.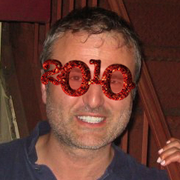 2009 has been a hell of a year for books, I think. Will 2010 be even better?
The answer, of course, is an emphatic maybe.
"MAYBE!"
Here are three coming in 2010 you should be looking forward to. Comment with more. READ MORE >
Uncategorized /
82 Comments
December 11th, 2009 / 3:07 pm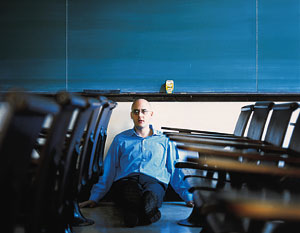 Author websites generally fall into two broad categories: A) The Slick and Professional Page; these are useful when the author just wants a functional thing that will make other people take them seriously and some contact information just in case anyone has a bag of money to send them. Generally, it's journalists who go this route. Take Richard Morgan's website for example. (Bonus points for the Anagram.)
Then there are the author websites that are meant to do something else entirely, to be a thing in and of themselves. Maybe they have a good blog or art or something attached. Maybe they have some kind of page-maze to click through. Here are some of my favorites:
Ander Monson's website (OtherElectricities.com) Monson has some great essays posted. The whole website reads more like an e-book than a website and the design is great.
Aimee Bender (Flammableskirt.com) I like the writing exercises section and all the illustrations are good.
Ben Marcus's site (Benmarcus.com) is really awesome, but I think it's broken or something right now. Ben had a section called "Disguises" that was a bunch of pictures of people who looked like him (Big bald headed white guys with glasses, Caucasian Jimmy Chens.) Don't know what's wrong with the…
Chelsea Martin (Jerkethics.com) Duh. I felt like I had to include this on the list even though you've probably all seen it. Chelsea's drawings are rad. ( and the drawings are very good::: )
David Shields (Davidshields.com) Shields's site is really well designed and the front page is a picture of his bald head.
More to come…