Wednesday, April 10th, 2013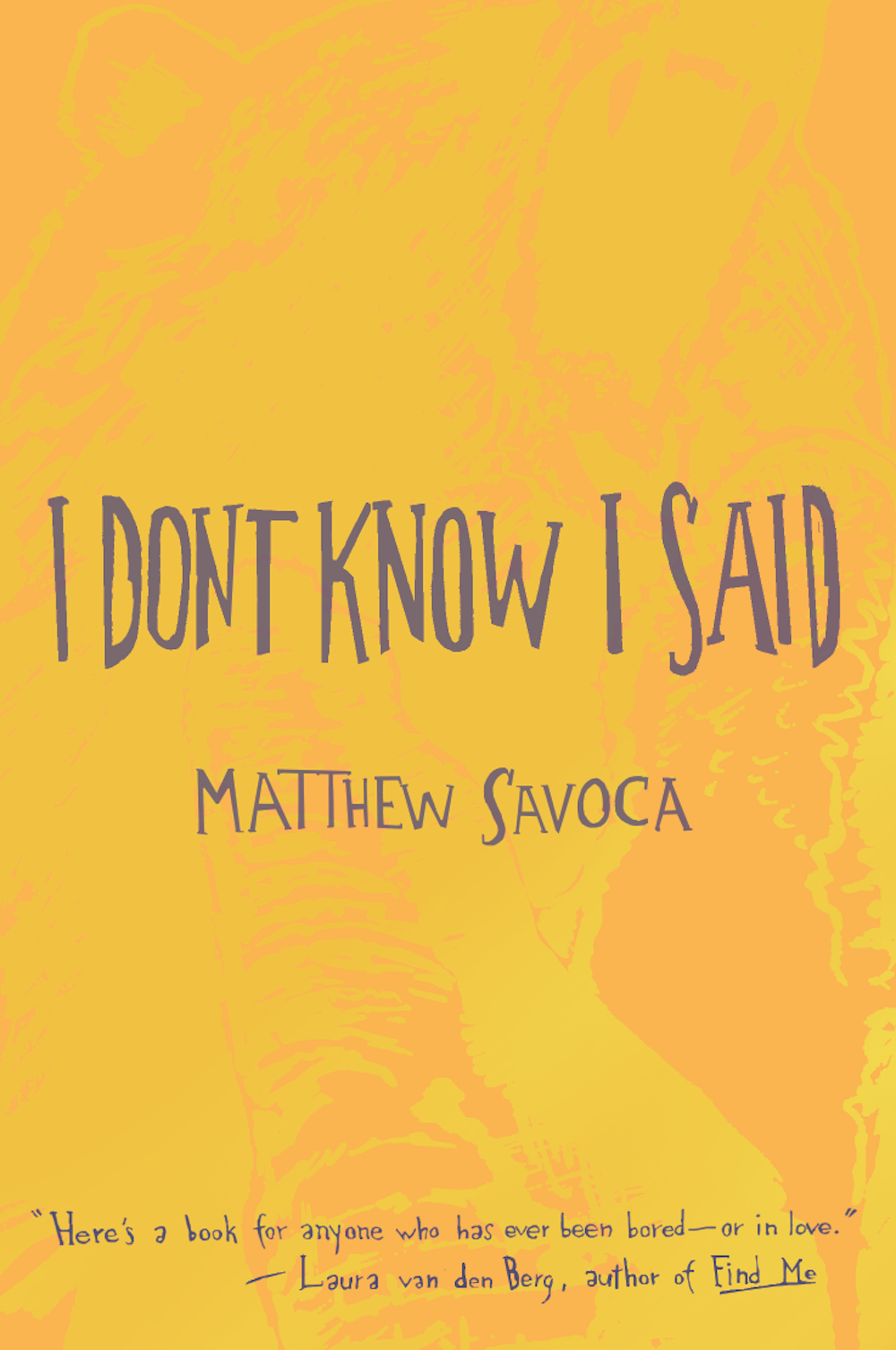 HTMLGiant fave Matthew Savoca just came out with his novel yesterday, improbably titled I Don't Know I Said. Laura van den Berg said it's a book for anyone who has ever been bored. Michael Kimball said it's got more charm than it should ever have. Scott McClanahan said it's like eating baby food with a loved one. Chris Killen said he'd recommend it to anybody. The book is about Arthur and Carolina, youths in love, trying to do it right. Here's an interview with Matthew, if you're bored. On Friday evening Matthew will read the entire novel and broadcast it at Everyday Genius.
Hi Matthew.
Hi Sarah.
Tell me about the most exciting thing you've experienced in the past month.
The first thing that came to my mind is the other day when I thought about getting a dog. I was on a 2 hour drive and I just sat there and thought for a long time about having a dog again and about where I would take it and all those kinds of things. What toys I would get, would it be the kind of dog I could let off the leash when we took a walk? Stuff like that.
Oh, also, I went to see Harry Houdini's grave a couple weeks ago. It's great. There's a cool inscription that says, "He went about doing good." And people leave all this cool stuff there like eye glasses and lighters and playing cards and pictures of their children. I left a broken zipper that I had in my pocket and asked Harry to fix it for me. I gotta pick it up next week. 
What's going to be inscribed on your tombstone?