HTMLGIANT / poetry
Sean Lovelace
I gave up on new poetry myself thirty years ago, when most of it began to read like coded messages passing between lonely aliens on a hostile world.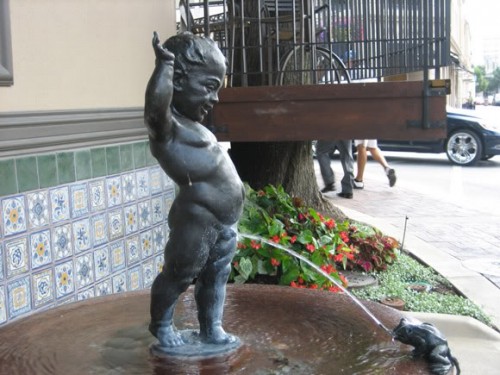 Russell Baker
Mean
/
13 Comments
October 25th, 2010 / 9:34 pm
Sean Lovelace
1. Lucy Corin Web Log:
14. httpv://www.youtube.com/watch?v=0pMS5IMOxCA
Warhol on the Internet (imagine)
567. What is the contagious psoriasis to write shitty poetry? I did it. Hell, some people make a fine time/dime doing it. (I'm going to hell for linking to that kid, but add to tally, that one Tuesday, etc.) Is it developmental, in our DNA (99% of which we share with mice–this explains the dreadful sonnet [titled "Our Chance has Run"] about an ex-lover/farmer's wife, a shooting star, and a sad owl I found in the cheese)? Maybe it's a necessary process. The next step is to seek outlets for shitty poetry, explaining scam operations, blogs, script tattoos, and moms. You did it, right? Wrote shitty poems. Do tell.
4. What's the glow day and time to write? I'm going obvious: Sunday, early morning, while the sky is low/blue, the caffeine burning off the hangover fumes. The brain hops. No?
Random
/
5 Comments
October 11th, 2010 / 11:39 pm
Ken Baumann
It's impossible to support today the idea of the author as a divine entity… If we want people to approach poetry, it would be better to delete the myths.
Power Quote
/
14 Comments
September 29th, 2010 / 9:41 pm
Sean Lovelace
—
I go to the beach. I ask what you are reading, your 'beach book.' 99.4 % of the time it is a novel. Why?
Matthew Simmons
what is it called
what is it called when a doe gives birth to her litter
what is it called when you like pain
what is it called when the moon is closest to earth in its orbit
what is it called when a snake sheds its skin
what is it called when a dog gives birth
what is it called when you cant sleep
what is it called when a sea bird lands on a channel marker
what is it called when a solid changes directly into a gas
what is it called when you can't smell
what is it called when you cant hear
More after the cut. READ MORE >
Author News
&
Craft Notes
/
31 Comments
July 16th, 2010 / 6:46 pm
Alexis Orgera
It's Saturday, and it's beautiful here in Florida. By beautiful I mean fucking hot. The point being, I want to go outside and ride my bike. The other point being, I think we should all ponder this poem by Emily Dickinson because it's HOT too:
249

Wild Nights—Wild Nights!
Were I with thee
Wild Nights should be
Our luxury!

Futile—the Winds—
To a Heart in port—
Done with the Compass—
Done with the Chart!

Rowing in Eden—
Ah, the Sea!
Might I but moor—Tonight—
in Thee!
Author Spotlight
/
9 Comments
May 8th, 2010 / 12:10 pm
Sean Lovelace
Yes, I am slightly tri-sheeted. Over-posting. Over-commenting. In the name of Steve Martin, etc. I say, "Excuuuuuuuuuuuuuuseeeeeeeeeeeeeeeeeeeeeeeeeeeeeeeeeeeeeeeeeeeeeeeeeeeeee me."
And I understand the look on the face of the woman below. Sorry. OK? You went out in a T-shirt…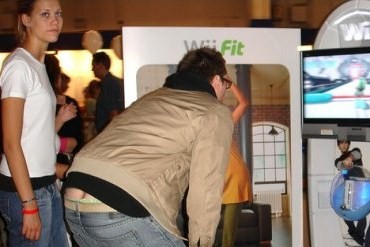 The semester is over [OK, it is finals week] and I have my rights. And lefts. Also UP and DOWN. Give me 4 chapbooks right now and I'll buy them, period, as long as it's painless (no checks or BS Snail Mail–I desire Paypal or you take my credit card). Give me the 4 links now, the chapbooks and I buy them. I'll review them later, most likely. Or maybe I shoot them or set them afire. But I will read.
Chapbooks only.
They will appear here later, shot or aflame or reviewed. So like you are buying an echo.
I suppose.
Random
/
27 Comments
May 5th, 2010 / 6:19 pm
HTMLGIANT
from Zapatagraphy
29
An hour passed, and soon
my mind, and yet, in the
mouth is in an order. One could
be one, it is true, sensibly
in mathematics. It cannot be
more. The expression is what
will say it is not telling
everything, in a certain
sense—that from the dark red
trees—all this makes that sun.
30
He was then outline, a single
form of wax or a little boat
with a sheet. The dead
instigated me and hovered round.
What there is of consequence
was not in the boat. Zapata felt
gratitude towards those shores which formed
a calm far more monstrous.
"The streets // resounding and empty // are rivers of shadow // heading
toward the sea // and the sky, threadbare, // is the new // flag // that flares //
over the city."
MANUEL MAPLES ARCE
31
This state of active occupation
stood in the house and sometimes
with the blood from it. After all,
its productions and features may
be called a precipice.
Gaze on the trees, all the firmness
of deformity. A curve, no
doubt, of the church. And in it
no peace. "We have failed" they shout.
I grew feverish. It stood.
32
When he returned to us, he was
bigger, not merely a
petty experimentalist.
He did not feel for those
on the top of affairs
who could perceive his calm
in leftover bundles.
I sat up much longer,
conversing with his desires
like a flood of strangers.
Chad Hardy is a contributor on the Gnoetry Daily website (gnoetrydaily.wordpress.com) and blogs infrequently on his own Male Cousin (malecousin.wordpress.com). In 1999, he voted for Jerry "The King" Lawler in Memphis's mayoral race. He is currently completing an MFA at Purdue University.
Sunday Service
/
17 Comments
February 7th, 2010 / 11:50 am
Alexis Orgera
"One major lesson I had to learn was to become empty and dumb and trusting enough to write every day. For this I needed, at times, blind patience, no theories about art." –Larry Levis
Thinking about the intangibles of writing is like walking around, drunk, in a pitch-black room the size of an airplane hangar, with ghosts, with disembodied voices, with naked doppelgangers, choking on the fear of bumping into something much larger, much hairier than yourself.
I believe that's why we talk about craft, the building blocks of a piece of art—light, shadow, line break, sentence. These are necessary to the physical architecture of the thing, certainly, and they're quantifiable. Humans, we, desire formula and quantitative resources, names and registers. These are easier than dark, open spaces.
But what about the intangibles, the anti-craft, anti-move, anti-self-consciousness of making? What about the inexplicable creates lasting art, something more than pop culture referentiality, more than tricks-of-a-trade? What a friend of mine calls irreducibility?
Many poets and artists have tried to define the "it" factor. Many, to my eye, have succeeded in some way but never in a flesh-and-blood way. Never in a follow-these-eight-easy-steps way. For that, I'm glad.
Garcia Lorca had his duende, hovering at the lip of the wound; Ginsberg said, "the only poetic tradition is the voice out of the burning bush." Keats sought the capability "of being in uncertainties, Mysteries, doubts without any irritable reaching after fact & reason." I could go on forever, maybe.
There's an interview with Aline Kominsky-Crumb in the Nov/Dec 2009 issue of The Believer. In it, Kominsky-Crumb describes a similar abstract quality to her comic-making:
"I'm so emotionally charged when I'm doing that, I can't really control what comes out. It just comes out in a very direct form. In a way, I'm lucky that I can access that. In another way it's horrible because I can't refine it or improve it and make it look more, like, acceptable."
Craft is a given, right? You love an art form so you study it; you dissect its structure. You practice, you imitate. You count syllables, maybe. You look at possible moves, maybe. Sometimes you go to school to understand and synthesize the great traditions in the company of other humans so you don't have to read poems to your dog all the time. Sometimes you benefit from school. Sometimes you are ruined and reborn [see the Kominsky-Crumb interview for more on that].
But then what? Inevitably, you ask yourself, why does this poem make my heart sing? Why do I feel like I could jump off a building after I read this book? Or, like Dickinson, why does this thing make me feel physically like the top of my head has been taken off?
Craft Notes
/
43 Comments
February 1st, 2010 / 4:35 pm