HTMLGIANT / poetry
Erik Stinson
Here are the Seattle-based poet's remaining works, from the CD-R he gave me before his tragic death at age 38. More on Slash in my first post on him here. His graphic web-based poetry continues to inspire me – both for its raw emotion and for its quietness and grace.
Author Spotlight
/
22 Comments
February 9th, 2012 / 12:33 pm
Impossible Mike
—
"Poetry is nothing but a certain astonishment before the world and the means for this astonishment."
Andre du Bouchet, 1954
J Wang
Masochists, manic depressives, suicides, all poets are neurotics of the death instinct, losers and failures who embrace the misery of their wretched trade, who wallow in its servile aura of diminishment and squalor—its paltry practice.
But among poets, those dismal defeated schlemiels and corner-biting cowards lured by vile Virgils into the abyss of verse, a fortunate few manage to inhabit the upper circles, its higher hellblocks—
Even among the damned there are divisions…there are even (and it's almost unbelievable that they can exist) some poets who want to succeed!  Who want their poetry to be read! Who actually try to write poetry that is accessible and can reach an audience!—
What traitors these are to their class—(jeez, if they didn't want to be failures, why did they become poets!)
(Source)
Power Quote
/
1 Comment
January 16th, 2012 / 12:10 pm
Guest Posts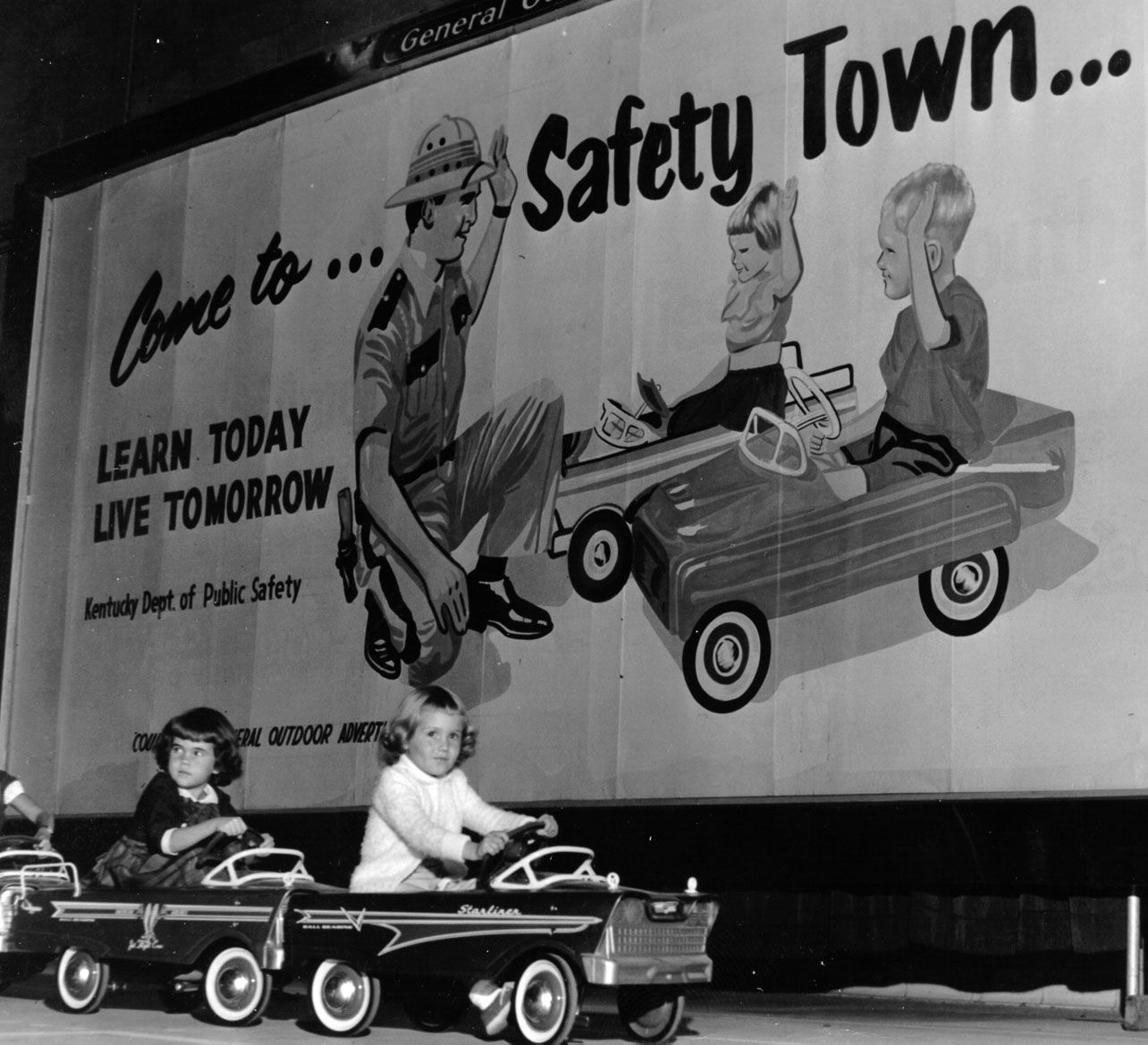 The poet doesn't invent. He listens. ~ Jean Cocteau
Words are everything else in the world. ~ Wallace Stevens
In the Creative Writing classroom, I don't teach so much as I lead.  Discussions.  Close-readings.  Deep-readings.  Free-writings.  Whatever it is, I keep minds attuned to construction rather than destruction.  Destruction is better left to the literature classroom, where it has its purpose, surely.  We don't read to answer what or who but rather why and how.  We read widely, and we imitate shamelessly; we invent, therefore, with an existing form as backbone before we learn to invent forms of our own.  We string words on the page like Christmas lights across the roof; we have purpose and design in mind, but mainly, we just want shit to glow brightly.  The goal: limit the variables, at least at first.  As we learn to construct within the preconceived frames, we increase the variables beyond simple imitation, and the possibilities to invent then grow considerably.  We understand, ultimately, that poetry can exist in many physical shapes, and we strive to keep the language malleable within whatever shape it takes.
Craft Notes
/
10 Comments
September 20th, 2011 / 12:00 pm
A D Jameson
It's day three of Pro Tour Philadelphia, and the final ("Top 8") competition is underway. This part of the tournament is webcast (you can watch it live here), and is also being transcribed. (Since this is such high level play, players will want to read descriptions of what, precisely, happened on each turn; this is what Bill Stark was doing in the photo at the top of Part 2.)
These match transcriptions often read like a foreign language to non-players. For example, here's an excerpt from a write-up of a match played yesterday between Jeremy Neeman and Luis Scott-Vargas:
Craft Notes
&
Events
/
15 Comments
September 4th, 2011 / 4:18 pm
J Wang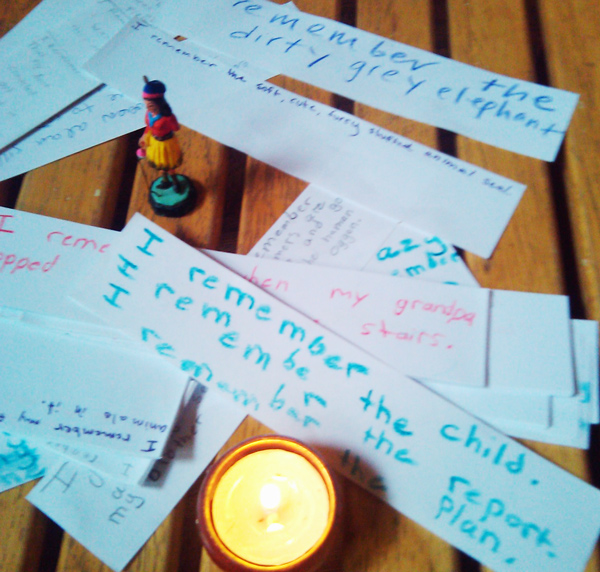 Bhanu Kapil writes "I remembers" with fourth graders. These children are brilliant. Magic. Geniuses.
I remember when I would write poetry in elementary school. Every couple months our class would have a showcase. Our parents would come. We would display our talents. I would always read an original poem. They were often about seasons and candy (what else is new)…and the relationship between seasons and candy (candy corn–so autumn). I was proud that I didn't have to use a rhyming dictionary to write my poems and the kids would say, "One day you'll be a famous poet. One day you'll have a huge book of poems!" One time I tried to do a piano recital but got nervous and fucked up. So I thought, I should stick with the poems. And I've stuck with words all this time.
Highlights from Bhanu's trip to Garfield Elementary School: I Remember: [1]
READ MORE >
Craft Notes
&
Random
/
9 Comments
April 24th, 2011 / 10:15 am
Reynard Seifert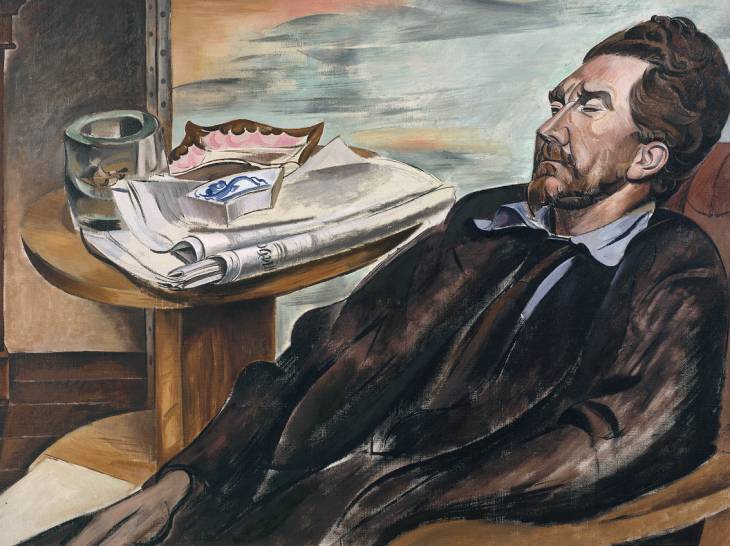 From ABC of Reading

by Ezra Pound
Chapter Four
1
'Great literature is simply language charged with meaning to the utmost possible degree.'
Dichten = condensare.
I begin with poetry because it is the most concentrated form of verbal expression. Basil Bunting, fumbling about with a German-Italian dictionary, found that this idea of poetry as concentration is as old almost as the German language. 'Dichten' is the German verb corresponding to the noun 'Dichtung' meaning poetry, and the lexicographer has rendered it by the Italian verb meaning 'to condense'. READ MORE >
Excerpts
/
34 Comments
February 24th, 2011 / 3:22 pm
J Wang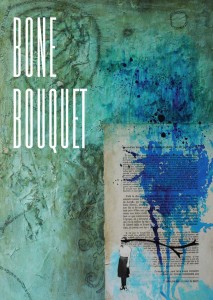 In the poem "Uncle B's Drive-in, Granbury TX," Kara Dorris writes: "My bra strap slips off a shoulder / the body a cracked egg." When thinking of Bone Bouquet, a journal of poetry by women, I keep coming back to the line about the cracked egg—thinking of poetry as cracking an egg, of the egg as a body, the body breaking, poetry… a leaking body.
Another poem in the book—"Tract, Tract" by Emily Skillings—reads:
Every body is a leaking body
Some practices try to control the leaking
but the leaking is too strong
with its five ancillary roots
reaching to the great estuary.
I know because the practices are in my body
much like the leaking.
The attempt to control the body
and the leaking
is sometimes pleasurable,
always futile.
In a post on the Pank Blog, Elaine Castillo wrote, "Refusal to write through it. Refusal to be cured by writing. This mud hole, writing will not drag me from. This wound, writing will not cauterize."
On one hand, there is the writer-doctor, the one who sutures the wounds, who masters the wildness with words ("The attempt to control the body"). And then there is the leaky blood-poet, the woman who unapologetically spills her blood all over the page, who rubs her cracked egg into paper and offers it up as a poem. Bone Bouquet seems to prioritize the latter.
There is a reaching quality to the poems, a yearning for something beyond The Word, scattered silence meant to open up space for listening. In Arielle Greenberg's poem, words are liked black coals coughed up by the body, substitutes for The Unutterable yet still, they burn.
Volume 2, Issue 1 features poems by Carolyn Guinzio,
 Emily Skillings,
 Jennifer H. Fortin,
 Leigh Stein, 
Dawn Pendergast, 
Arielle Greenberg, 
Claire Hero, 
Becca Klaver,
 Jennifer Firestone,
 Tamiko Beyer,
 Kara Dorris, and 
Dana Teen Lomax. The issue can be purchased here.
Reviews
/
3 Comments
January 25th, 2011 / 8:58 pm