raymond carver
So far in this series, we've been looking at Viktor Shklovsky's early book Theory of Prose (1925/9), asking what insights it might have for us as writers today. In Parts 1 and 2 I provided an overview of Russian Formalism and Shklovsky's concepts of "device" and "defamiliarization." Then, in Part 3, we started applying those ideas to writing, looking at how repetition allows artists to both build patterns and deviate from them. We also saw how repetition can be used to decelerate a pattern's advancement—how repeating text delays the work's inevitable conclusion.
Today, I want to examine another "rule" that Shklovsky identifies: tautologies, which are essentially repetitions, but repetitions using synonymous language. And I want to demonstrate this principle, and some of its potential effects, with examples taken from Donald Barthelme and Raymond Carver. (I chose them because it's in their stories that I first learned to see this.)
Let's start with Donald Barthelme's well-known short story "Me and Miss Mandible" (c. 1964), examining how much language Barthelme devotes to tautological constructions: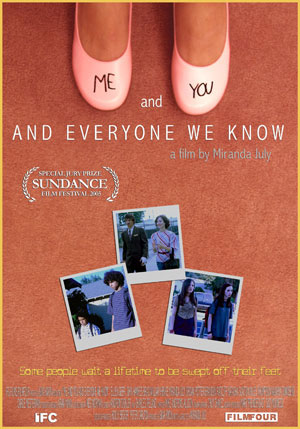 If the New Sincerity is anything real or coherent (and I wrote that post last Monday because I, like others, am trying to figure out whether that's so, or will be so), then we should be able to identify the devices or moves that define it—that arguably make a piece read as being "New Sincere." The "New" implies they produce that sincere effect right now, in the current literary landscape; whether the techniques or devices are entirely new doesn't matter (they could be older techniques, fallen out of prominence, now returned). Similarly, it's irrelevant whether the author using them is "really" being sincere. What matters instead is that
Those devices exist;
People think they "feel sincere" (as opposed to other devices, which don't);
"Being sincere" has some value at the present moment.
Why sincerity? What is its present value? My broad and still developing belief is that "sincere" writing is one means of breaking with the aesthetics of postmodernism and self-referentiality: invocation of Continental Theory, metatextuality, excessive cleverness, hyper-allusion, &c. What makes writing "sincerely" even more delicious when perceived against postmodernism 1960–2000 is that it proposes to offer precisely what pomo said didn't matter or couldn't exist: direct communion with another coherent, expressive self, even truth by means of language. (Don't tell Chris Higgs!)
One of my first impressions of the NS came when I started noticing artists and authors using longer titles—in particular, long rambly ones with strong emotional resonances. My thought then and I think now was that both the length and the ramble, as well as the emotive quality, signaled non-mediation: a desire to appear uncensored, unrevised. Those titles stood out (defamiliarized the title) because they failed to comply with what a "proper," "edited," "thoughtful" title should be.
Is this a sensible thing to argue? Have I had too many G&Ts? Let's pursue …
The flash writer is a disciple of the poet. The poet a disciple of the word. How to say much with few. How to have a word echo, bloom, unlock or unhinge, shudder or pop, show or embrace itself as thing, expand or fall into something off the page, become or allow a potential to become, something much larger than itself.
In Damien Dressick's "Four Hard Facts about Water," the words are steak sauce. The turn, to get us to the bitterness, the banality/absurdity of death, to the god/godlessness of the event, the thing, the disbelief. Steak sauce.
In "Dulce et Decorum Est" the word is flung. A body flung, and we are in 1914-1918, the human mind/technology meets the human mind/our perpetual desire to kill one another. Enter flame throwers/gas/machine guns/tanks/all of the etc. of technology. Degree of killing. Attrition as strategy. Everything upside down. Flung.
In Raymond Carver's "Little Things," the word is flowerpot.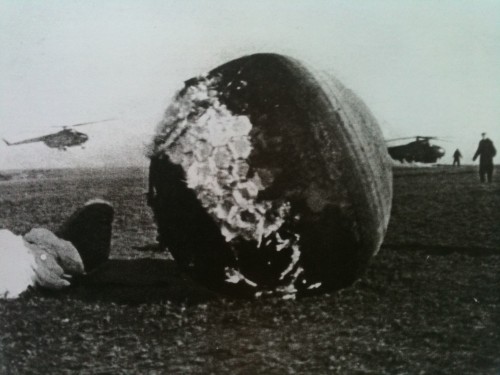 In "Survivors" by Kim Addonizio, the word is parrot.
In Dave Eggers's "Bounty," the words are curved chips. Curved chips get us off the page, into the philosophical, curved chips off that last line, off God. Yes.
Jolly Ranchers in "The Last Stop" by Jenny Halper. Sometimes one object can characterize and exposition, can show, can let us inside.
It may be useful to seek the word in all poems, all flash fictions, as an exercise of the writerly mind. And then of course to ask your own self (the editor one)—where are my words, the ones that if omitted, would leave such a hole as to let all the air out, as to have the entire text collapse on itself like a pierced balloon? It is one way of looking, the word.
This is a response to Roxane's recent post, "How the Hell Do We Teach Creative Writing?"
I am a firm believer that creative writing can be taught; I've been teaching it for years now (at DePaul University, the School of the Art Institute of Chicago, Lake Forest College, and StoryStudio Chicago). Below, I'll break "creative writing" down into five pedagogical areas (I'm a rather analytical fellow); when viewed from that perspective, I think, a whole host of practicable exercises and activities become apparent. (Note that this will be a blanket overview; I'd be happy to discuss any of this in much more depth.)

Sometimes I turn on one of the local Western Massachusetts channels and there is a commercial to promote the news. You see an anchor, then the anchor's name, then the anchor talking in earnest about their roots in the area. "I'm Slop Slowdorf," they might say. "I renewed my wedding vows at the Dr. Seuss Memorial. The Slowdorfs have lived in Springfield for six generations. How lucky am I to live and work in the same town where I grew up?" And watching this commercial I grow terrified and throw soup at the television. READ MORE >
Booze takes a lot of time and effort if you're going to do a good job with it
I want to wrangle. Who wants to wrangle?
Arc of delight
Bumped into the commode!
Oohh, look what we have here (scotch under car seat)
That morning she pours Teacher's over my belly and licks it off
I need a festival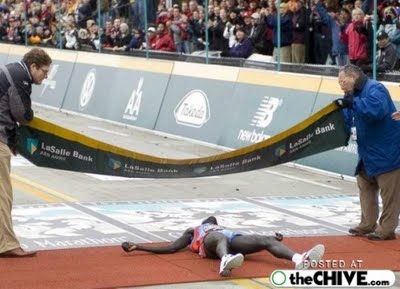 Here is some math: fuck plus you
Hummers? What are hummers? Hummers are time-controlled shots of liquor
Look, counsel and process the events, or
decorate the loaf. Send it to the oven
Friends, I thought this was living. A house where no one was home, and all I could drink.
So I'm making my way through this forthcoming Raymond Carver biography, and really enjoying reading it alongside Where I'm Calling From, the stories in which, I think, are arranged chronologically. It's interesting to see how Carver's ideas and fears manifest themselves on the page. I hadn't read Carver for a few years, so most of the stories seem pretty fresh. Also, I'm really amused by his dialogue, which could've been taken from my own life. For instance, in "The Student's Wife," Carver writes:
"I'd like us both just to live a good honest life without having to worry about money and bills and things like that. You're asleep," she said.

"I'm not," he said.

"I can't think of anything else. You go now. Tell me what you'd like."

"I don't know. Lots of things," he mumbled.

Well, tell me. We're just talking, aren't we?"

"I wish you'd leave me along, Nan." He turned over to his side of the bed again and let his arm rest off the edge. She turned too and pressed against him.

"Mike?"

"Jesus," he said. Then: "All right. Let me stretch my legs a minute, then I'll wake up."

In a while she said, "Mike? Are you asleep?" She shook his shoulder gently, but there was no response.
I mean, who hasn't been there? Sometimes I just want to sleep and dream of sexy female robots and stealing a car and driving it down to Miami and joining the Hurricanes (a team I don't even like, which makes the dream weirder) and picking off not one but two errantly thrown passes over the middle and returning them for touchdowns against hated rival Notre Dame, and I guess just not waking up to talk about life and stuff. Too much to ask at this hour goddammit?
But this post actually wasn't about Carver or my aborted dreams of football glory. It was about the late John Leonard, who died late last year from lung cancer at the age of 69. Leonard's book review section in Harper's was always the first thing I turned to when I'd get the magazine. Guy always had quirky, wide-ranging book choices, and his reviews were beautifully written in their own right. Benjamin Moser has since taken over for Leonard, and I'm just having a really hard time getting excited for his New Books findings. It's just not rocking. Anyone have any favorite reviewers?