ryan call
I just got finished with Annalemma Six (with the Sacrifice theme), which just came out.  It's fucking awesome, and not just because it features Giant familiars like Roxane Gay, Ryan Call, Jimmy "the gangbang took place in Unit #209" Chen, J.A. Tyler, Brandi Wells, and others.
1. Cleaned out under my fridge today and found a fillet knife, dust-gorillas, and a chapbook. It is called "thunderstorms as familial convulsion." Ryan Call as good as any at using weather as something more than weather.
2. Made me think of this sonnet by Kathleen Kirk. It is "Roof Leaks, Mimi Calls."
All across the city the tyrant ice
pries up the tar and flashing, disturbs the peace
of shingles, their social order. It's not the freeze
but the thaw that ruins us, the sudden spies
wiring the closet walls with new secrets,
the trickle-down effect in our kitchens,
cups and buckets competing for attention,
disintegration: sheetrock into dust.

The phone rings, your mother with the news.
The ceiling shifts, sure it wants to open.
Nothing falls, not even the sky.
Your voice is like a level, its yellow tube
tipping the bubble of air toward hope
and back. Cancer—just another tyrant.
4. I have decided those who get bothered about quotation marks bother me. Dialogue isn't about those little cheese curls. Do it right and you won't have to do it right anymore.
5. Hold up. Tao Lin (actually Kacper Jarecki) wants your money. Wants your money. And then they ate whale.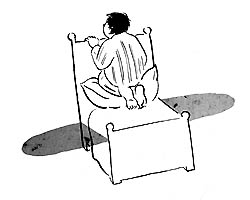 Baltimore's City Paper is currently running a series of short story reviews in 60 words or less. It's insanely difficult to try to capture something that briefly. I'm not thrilled with my encapsulation of Giant contributor Ryan Call's story "I Pilot My Bed Deep Into the Night," which appeared in Keyhole 7, but what the heck. It was fun trying. Or maybe it was stressful, because I had to keep throwing away words and I thought I was killing his amazing story. Other reviews include a Breece Pancake story from Justin Sirois (who chose to use the expletive "damn" as one of his words), Barry Hannah's "Constant Pain in Tuscaloosa" by Tim Kreider, and a couple dozen others. Here's a writer to know: Dambudzo Marechera, covered by Bret McCabe.  
The Bar-Stool Edible Worm
by Dambudzo Marechera

I am against everything
Against war and those against
War.
Against whatever diminishes
Th'individual's blind impulse.

Shake the peaches down from
The summer poem, Rake in ripe
Luminosity; dust; taste. Lunchtime
News – pass the Castor Oil, Alice.
I think the most remarkable review is Jamie Gaughran-Perez's take on "Hills Like White Elephants," because he doesn't shy away from quoting the word "please" for seven of his 60 words. There are 27 reviews in all, which means you can can get mildly familiar with 27 stories and only have to read 1620 words.
Uncategorized /
18 Comments
September 23rd, 2009 / 11:13 am
[Contributor Ryan Call teaches first year composition at University of Houston. He also teaches an introduction to fiction (the reading of/writing about, not the writing of) course as well.]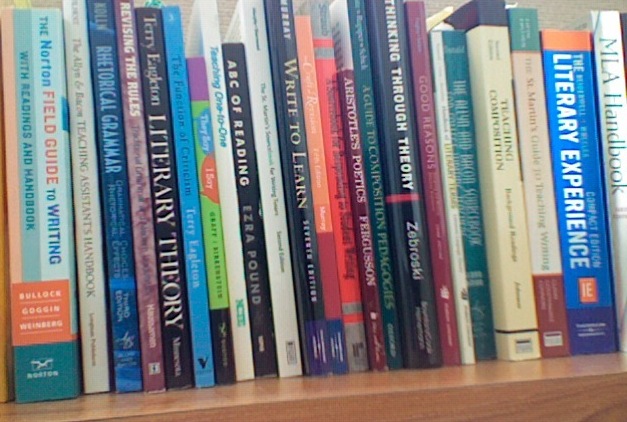 Great, Ezra Pound has something to say about reading. Lay off the Latin Ezra and we'll be just fine. And check out the 800-ish page "compact edition" of The Literary Experience. What exactly is a literary experience? Putting suntan lotion on pale Sylvia Plath? Removing lice from Tolstoy's beard? Or just getting rejected by Paris Review? I need answers. Then there's Ze "bro"ski, senior faculty at U. of Houston, who wants us to "think through theory," which is like a kid going downhill on a bike with no brakes frantically writing out "3.1415926535…" And what the hell is Rhetorical Grammar? Would, its; — look some-thing like these? [hyperlink ryancall_asszit.jpeg] I bet Professor Call enjoys teaching Teaching One-to-one one-to-one to all those Sophomore girls one semester past that "not so fresh[man]" feeling.  It must be a good pedagogical life.
Rating: Not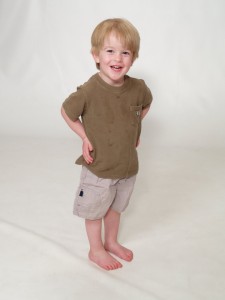 In the face of all our current praising and cataloging of the good, HTML GIANT is proud to announce now that next week in our hands will be known as Mean Week. I mean, yeah, it's fun to praise a lot of things, but sometimes you should be mean.
So all next week, we're being mean. We might be mean even if we like you. We might be mean in a rotting hatred of your mother. We might expect you to be mean back.
It can't be all lambs and roses. Mean Week is real.
Ryan Call, you're going to have to find a way to be mean.
Sam Pink, let's fight.