Scott McClanahan
Read the entire Juliet & Scott honeymoon saga here.
FRIDAY, JULY 11 2014 (CONTINUED)
CHICAGO
JULIET: We got to Kelly & Jacob Knabb's around 5pm. They have a really cute baby. They also have two really cute dogs but the dogs barked and the baby didn't so I think I like the baby more. Kelly and Jacob were both reading with us that night.
We were running very late. (Kelly & Jacob live about an hour outside of Chicago and there was a lot of traffic.) It was making me nervous. I tried to not care about running super late and it was hard. I kept on telling myself that readings never start on time and no one would care if we were late. I didn't entirely believe myself.
When we were a block away from the reading, Scott pointed out the window and said, "Is that Sam?" I looked where he was pointing. It was Sam Pink. He was walking in the opposite direction of the reading. I rolled down the window and yelled "Hello" in an unintentionally funny voice. We kept on driving.
Rachel Pattycake Bell met us outside, along with Nathan Masserang, Brooks Sterritt, Austin Islam and some other people who I am possibly friends with on Facebook. Rachel gave us Hello Kitty marshmallows and a chocolate phone as a wedding present. No one cared that we were late. We made some jokes about not being able to make phone calls because your phone had melted because it was made out of chocolate. Scott took off his shirt and changed into a new one outside the building because the one he was wearing had gotten sweaty during the drive. I tried to block him so people didn't see his fat stomach or his weird tan. I thought it was strange that he wasn't ashamed to change his shirt in the middle of the street in front of a bunch of people, but he's a lot less fat now than he used to be so maybe he was excited to show off his hot bod.
Tour
/
Comments Off

on Juliet Escoria & Scott McClanahan's Honeymoon Tour Diary (Part 3)
August 4th, 2014 / 2:00 pm
WEDNESDAY, JULY 9 2014
DENVER TO OMAHA
SONG OF THE DAY: NEIL YOUNG "GIRL FROM THE NORTH COUNTRY"
SCOTT: I liked driving through Nebraska because I'm a big Willa Cather fan. This was our loooooong day of driving and we were in the car for 9 hours. I think we both got a small case of what truck drivers and bikers call "monkey butt." Definition?
Monkey Butt (noun): When the back parts of travelers get permanently red and give off a strange odor that attracts wild animals.
We also almost ran into a tornado during the middle of the day. The storm turned over a couple tractor trailers along the highway and we started getting nervous about tornados and being carried away.
We saw a rainbow in the distance and we started calling it "the rainbow of doom." Rainbows are mean as shit. Our conversations about the rainbow of doom sounded like this.
I don't have anything else to say about Wednesday.
UPDATE: Two hours after emailing Juliet my Wednesday section of the tour diary this happened.
Hill William
by Scott McClanahan
Tyrant Books, November 2013
200 pages / $14.95  Buy from Amazon
Today was a day I skipped lunch for Newcastles.  It was 83 degrees outside and I nestled into a lawn chair with Hill William and a shirtdress that had no pants. As soon as I started and the beers grabbed hold  I wanted to tell someone about it because EMOTIONS so I thought I would tell Siri.  This is what she said back because she is like a parrot. Exactly like a parrot because parrots aren't exact and can't get everything right. But luckily there is a cage around them so you can't hurt them easily.
I'm going to drunkenly live Siri Scott McClanahan's Hill William
Comments Off

on HILL WILLIAM by Scott McClanahan
March 24th, 2014 / 11:00 am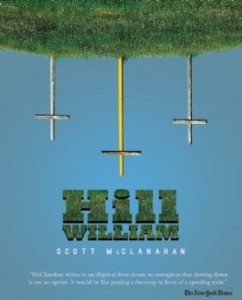 Hill William
by Scott McClanahan
Tyrant Books, Nov 2013
200 pages / $14  Buy from Amazon
There's a moment in John Fante's The Road to Los Angeles wherein his protagonist, Arturo Bandini, has taken all the photographs of beautiful Hollywood starlets he ritualistically masturbates to in the closet into the bathtub with him to drown them, so to speak, and attempt to move on with his life. In a matter of three or four pages it distills the awkwardness and hilarity of growing up into a beautiful, imaginative vision of this young man thrashing around in the tub with photographs surrounding him, their faces beginning to run. Around halfway through Scott McClanahan's newest work, Hill William, I realized that I'd felt the same sense of awkwardness and hilarity for the past 80 pages, only subsiding briefly when one tale reaches its close, and the next begins.
Fans of McClanahan are well aware of his ability to convey these qualities through a multitude of works. Be it his early collections of Stories, The Collected Works from Lazy Fascist, or the recent Crapalachia, I'm hard pressed to think of any writer working today who so seamlessly blends the horrific with the heartfelt, or small town American mania with the universal notion of comedy, and a desperate search for meaning.
Hill William, for me, feels a bit like the perfect blend of his early short fiction with the all-too-real tales of Crapalachia, while transcending anything thus far and reading like Geronimo Rex-Barry Hannah got into a bareknuckle boxing match with Person-Sam Pink. (This was another comparison that immediately came to mind, if you'll pardon my digressive tendency.)
Hill William is McClanahan's first novel, and yet it functions more like a novel-in-stories, the protagonist presenting the reader with any number of characters from his youth like Gay Walter, a "sissified" young man with a pet hamster named Hardees, or Derrick Anger, a boy who introduces young Scott to masturbating via a "1970s's style dirty book that didn't even have any pictures in it really but just these drawings of people having sex and these little dirty stories to go along with them." With each chapter heading comes a new interior landscape wherein the narrator confronts some element of growing up, and yet for all the coming-of-age apparent in Hill William there's just as much obsession with the surrounding community and the idea of taking on new lives and personalities to pass the time.
Early on, in "Rainelle," the narrator says "I looked out over the continentals on the street below me and in these houses were people walking around in the lights they just turned on. I sat and felt so lonely because I was only one person and couldn't be each of them." This, by itself, got me thinking about McClanahan's status as a sort of modern day Carver or even Faulkner, in his ability to sit down and narrate quick glimpses into such a wide range of lives. Some of that curiosity about this range of lives explored in his former stories seems to come out again in this urge to embody the whole community while telling one character's life.
Later, Gay Walter begins singing Alabama's "Roll On," when the narrator observes "he was no longer Gay Walter but someone else. He sang and we watched and listened and he was no longer on a porch in the mountains, but he was on a stage somewhere. He was no longer lip synching to the radio, but he was our own private superstar. He was singing our song and we were singing along." Suddenly the middle of nowhere becomes the center of the universe and it's due to a mixture of McClanahan's intimate prose and the unobstructed sight of a child. No longer are we as a reader in the mountains of Appalachia but traveling above it all with a gang of strange perverted nobodies desperate to feel comfortable. The microcosm quickly becomes the microcosm, the particular the general.
Hey, have y'all seen and heard this Story Tapes project that Eliza Smith and Faith Gardner have put together? They have a sweet logo, and they post interviews/audio/video of writers reading their own stories, or swapping and reading another writer's stories, and it's all really nicely produced and soundtracked.
Stories by people like Scott McClanahan, xTx, Delaney Nolan, Dylan Nice, Alissa Nutting, Mary Miller, Sarah Rose Etter, Amber Sparks, Matt Rowan, Lauren Becker, Casey Hannan, Tania Hershman, and some cool new-to-me people like Alicia Mountain, Sean Schlemmer, Josh Denslow, Owen Poindexter, Molly Laich, Megan Kruse, Berit Ellingsen, and more.
More people should do stuff like this. Is this a thing? Are lots of people doing well-designed and steady video/audio reading series things like Story Tapes? Can you post some links in the comments?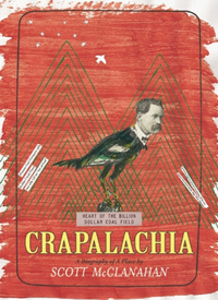 Crapalachia: A Biography of a Place
by Scott McClanahan
Two Dollar Radio, March 2013
192 pages / $16  Buy from Amazon or Two Dollar Radio
To me Rainelle, West Virginia is synonymous with snow days. When I was growing up on Muddy Creek Mountain outside Alderson, listening to early morning school cancelations on 99.5 The Big Dawg In Country, it seemed like the kids in Rainelle always got the day off.  Rainelle was in the same county as the town I went to school in but it lay just far north enough to ensure that it got an icing thick layer of snow on days when we got only dustings. As I walked to meet the school bus I thought about all those lucky-son-of-a-bitch kids in Rainelle at home in their pajamas watching T.V.
Rainelle is the hometown of Scott McClanahan and though I have never met him, part of the magic that McClanahan weaves into all of his writing is his ability to make you feel that you have known him all your life.
Rainelle is the setting for most of McClanahan's stories, that and Danese, an even smaller community which serves as the main setting for his newest book Crapalachia: A Biography of a Place. Rainelle and Danese, the names, like those of two mythical twins, ring with memories and meanings just out of reach. Names are important to McClanahan, the names of his Grandma Ruby's 13 children (each and every name ended in Y), the names of the 11 siblings of McClanahan's grandfather (5 of whom killed themselves), the names of the faraway places the family moved off to, the names of the people etched onto McClanahan's own heart.
It is McClanahan's heart that speaks most loudly in Crapalachia. Though his prose often leans on the side of overly simple and abruptly declarative, the beauty in the writing comes from the fact that McClanahan seems to be dictating his very pulse. And in the midst of reading it you begin to realize that his pulse is matched by your own, that the room is filled with beating hearts, his, yours, and those of all of your mingled memories and "a million crazy babies." Most importantly, McClanahan seems to be saying, he is alive and so are you and despite all odds so is this ageless place he calls Crapalachia. It is the defiance in the writing that is breathtaking, the very aliveness of this voice in the face of all those dead: the thousands and thousands of dead miners, the dead of the Hawk's Nest Tunnel, the dead of the Sago Mine Disaster, the dead of the Buffalo Creek Flood, the dead of hunger, the dead of a death by their own hands.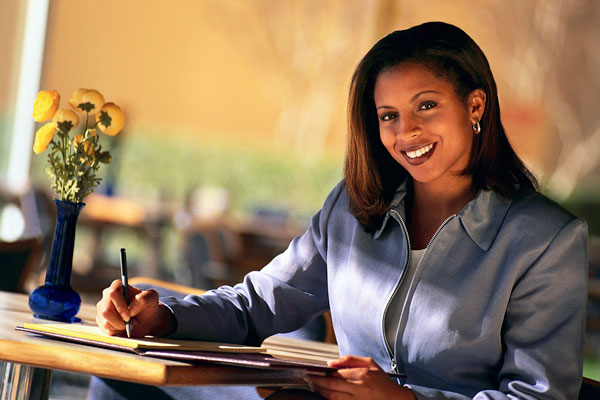 Wrote about Tao Lin for Hobart.
Exchanged emails with Tao about what I wrote.
Tao cut and pasted part I'd written about Zac Zellers and Marie Calloway and wrote beneath it "this seems funny to me."
Replied with a paragraph in which I described Zac Zellers as the "Where's Waldo" of Ann Arbor.
19 mins later got email from Tao saying "you should write something about this and send it to me."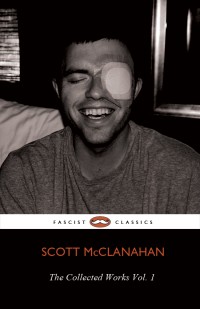 The Collected Works of Scott McClanahan Vol. 1
by Scott McClanahan
Lazy Fascist Press, 2012
132 pages / $10.95 buy from Amazon
Rating: 8.7
Scott McClanahan wonders about doing the right thing. Does he do the right thing? Is the right thing even important, with everything all twisted and evil? There are no great epiphanies in these stories. What you see are only glimpses. Traces of humanity in the smallest of details: being able to tell time, finding salvation in a gas station toilet, hating bologna sandwiches. Any attempt at rationalizing the entire universe is avoided. Rather, McClanahan does what any good writer should: he writes about what he knows. And he writes in a way that is so thoroughly enjoyable. I feel after reading this book I know McClanahan just a little bit better.
Tony O'Neill offers a pre-emptive FUCK YOU to Dr. Drew Pinsky for presumably planning to exploit the death of Corey Haim, and for being an asshole in general.
A controversial method of proselytizing to Muslims by starting with Jesus's minor but significant role in the Koran, has generated–wait for it–controversy, drawing fire from Muslims and also some Christian groups. The procedure, naturally, is known as "The Camel Method."
Kevin Wilson, author of Tunneling to the Center of the Earth, loves the blazing hell out of Scott McClanahan's Stories II.
There is a simplicity to the writing that feels very much like traditional storytelling, like a conversation, the easy way the character allows you to come into his life for a little while to hear what he wants you to hear. Despite the humor, which sneaks up on you and floors you, the stories are bleak; almost all of them are set in West Virginia and the propects for most of the characters in the stories are not good. There is sadness everywhere in these stories. And what I'm going to say next is why I think I love these stories so much. Amidst the sadness, the ways in which everyone fails each other, there is such an amazing tenderness that lifts these stories up. I felt very tightly connected to these characters and was grateful for having been around their stories…
Funny, because I was just saying something similar to fellow-Giant Amy McDaniel over gchat yesterday morning (she's a fan too). I said that McClanahan's book reminded me of the subtly acerbic, realist-ish Richard Brautigan not of the novels but of the short stories, like say "1/3, 1/3, 1/3," crossbred with the big-hearted schlubbery of the Larry Brown of "Big Bad Love." McClanahan seems like the kind of guy who probably read Breece D'J Pancake and came away thinking, "yeah, okay, true, but dude–take a load off." No kidding. That said, it must be admitted that McClanahan's lightness can occasionally, like Brautigan again, bleed into slightness, but if the worst thing you can say about a writer is that his not-bogging-you-down occasionally manifests as it-floats-off-on-the-breeze, he and his book are still in pretty fine shape. Anyway, the upshot is that we are all very much charmed/impressed/pleased by Scott McClanahan, and you should see if maybe you are too.
It's worth noting, by the by, that this is not Giant's first time delighting in Scott McClanahan. Back in January, Sam Pink reviewed Stories II. That post also conatins a story from the book, "The Couple," which I think is exemplary and swell. And back last June, pr enthused about the original, Stories. And Scott's own site is here.