Virginia Woolf
Does anyone write disses like this anymore?
The literary convention of the time is so artificial… that, naturally, the feeble are tempted to outrage, and the strong are led to destroy the very foundations and rules of literary society. Signs of this are everywhere apparent. Grammar is violated; syntax disintegrated; as a boy staying with an aunt for the week-end rolls in the geranium bed out of sheer desperation as the solemnities of the sabbath wear on. The more adult writer do not, of course, indulge in such wanton exhibitions of spleen. Their sincerity is desperate, and their courage tremendous; it is only that they do not know which to use, a fork or their fingers. Thus, if you read Mr. Joyce and Mr. Eliot you will be struck by the indecency of the one, and the obscurity of the other. Mr. Joyce's indecency in Ulysses seems to me the conscious and calculated indecency of a desperate man who feels that in order to breathe he must break the windows. At moments, when the window is broken, he is magnificent. But what a waste of energy! And, after all, how dull indecency is, when it is not the overflowing of a superabundant energy or savagery, but the determined and public-spirited act of a man who needs fresh air! Again, with the obscurity of Mr. Eliot. I think that Mr. Eliot has written some of the loveliest single lines in modern poetry. But how intolerant he is of the old usages and politeness of society – respect for the weak, consideration for the dull! As I sun myself upon the intense and ravishing beauty of one of his lines, and reflect that I must make a dizzy and dangerous leap to the next, and so on from line to line, like an acrobat flying precariously from bar to bar, I cry out, I confess, for the old decorums, and envy the indolence of my ancestors who, instead of spinning madly through mid-air, dreamt quietly in the shade with a book. -Virginia Woolf, "Mr. Bennett and Mrs. Brown"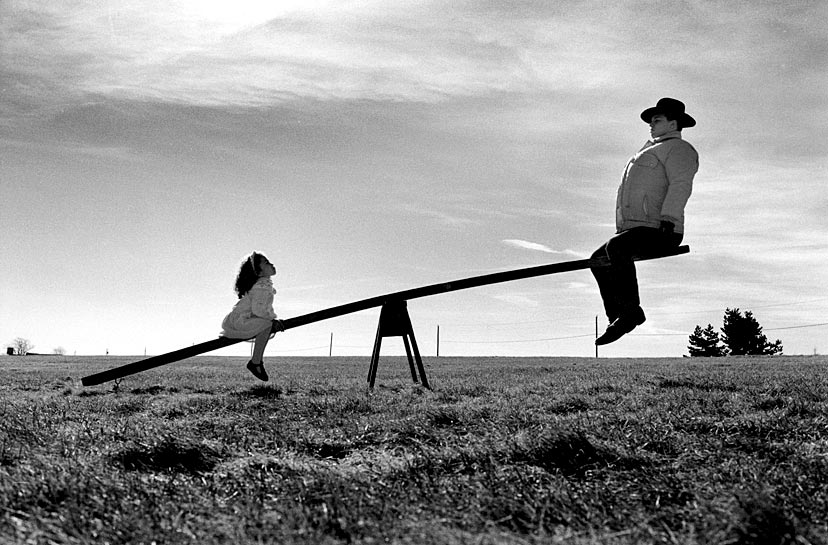 Hello my little Giants.
I fell out of blog world for a second. A combination of personal turmoil, relocating to Pittsburgh for a month, and buckling down on my novel has left less room for reaching out to my fellow writers via the internet.
In Pittsburgh, I am doing a writer residency at a punk house. Isn't that interesting? I think more people that own houses and have a little extra space should do DIY writer residencies. Here, they give you a room to live in for free for a month, and you produce something by the end of your stay. The room has a bed, a desk, clean sheets/blanket, and there is a grocery store just a few steps away. They also have a letterpress studio and the equipment to do perfect binding at the house, so they are always making beautiful DIY books and zines. I've only been here for a few days, but already I've been immensely productive, averaging about 3,000-3,500 words a day on my novel alone. My head feels clear. And one of my best friends from college lives here, which means I have enough socializing opportunities to feel engaged, satisfied and happy, but not enough to be terribly distracted. Virginia Woolf's thing about having a room of one's own is starting to seem true. But I still wonder, are such conditions ideal on a more permanent basis?
Here in Pittsburgh, I am thinking about the conditions under which people are able to write. When are you most productive? I am considering the following factors: free time, personal space, emotional stability, routine, environmental, etc. In Baltimore and Florida, I shared a room with my partner. Right now we are both dedicated artists that don't have "real" jobs and just work on our projects all day. This is completely different from my life several months ago, when I worked 2 jobs while I was going to school full-time and working on my thesis. While my partner and I are living together, every day we continually have to negotiate how to spend our time, where to work, when and what to eat (who should cook), space (she works best listening to loud music, I can't focus when loud music is playing), our emotional needs (I feel upset right now, will you put aside your work to talk to me?), sleeping schedules (I will often sneakily get up in the middle of the night to pound out several pages [if I have already taken my ambien, you get this]), etc etc. Rather than seeing this as "bad" for my work because I am quantitatively less productive, I see it as something that indirectly enriches my work because it forces me outside myself, makes me more expansive, forces me to learn how to balance self and other. Plus, we always have the opportunity to bounce ideas off of each other, and since we are hyper-engaged and thoughtful about things, we challenge and move each other in unforeseeable directions.
This balancing act brings me to the next issue I am trying to sort out in my mind. The question of living vs. writing.
READ MORE >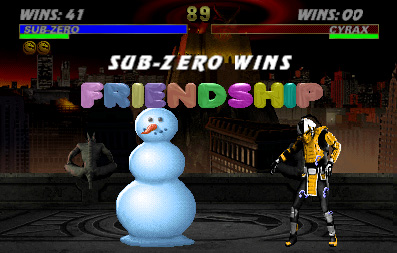 Alec Niedenthal spent the weekend here in NYC, and we got into a conversation about Bellow's Ravelstein, which I recently read and loved very much. Among its other signal virtues, it is one of the best books on friendship I think I've ever read. This got us talking about books about friendship as a literary subject, and we decided to see how quickly we could think of a dozen books that treat it as the (or a) major theme. Here's what we came up with, in the order we came up with it–a highly non-exhaustive, non-hierarchical list off the top of our heads. Annotations indicate which of us has read the book in question. Interestingly, the final tally was four books only he'd read, four books only I'd read, and four books we'd both read.
Ravelstein – Saul Bellow (J + A)
The Waves – Virginia Woolf (J + A)
Humboldt's Gift – Saul Bellow (A)
Pale Fire – Vladimir Nabokov (J + A)
Try – Dennis Cooper (J)
Hey Jack! – Barry Hannah (J + A)
A Sentimental Education – Gustave Flaubert (A)
It – Stephen King (J)
Veronica – Mary Gaitskill (J)
Chilly Scenes of Winter – Ann Beattie (A)
David Copperfield – Charles Dickens (J)
Correction – Thomas Bernhard (A)
Anyone got further recommendations or thoughts about these books? You know what to do.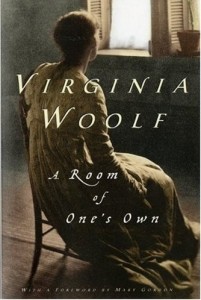 In 1929, Virginia Woolf rallied that women need a room of their own, not just to be a writer but to be free. Free here is used loosely. Freedom has more to do with creativity and empowerment, which may ultimately be what "freedom" means. I just want to differentiate between "freedom" in the constitutive or religious or new age definitions and what I mean.
I first read Woolf when I was eighteen or nineteen. In the most cliché ways, she totally rocked my world. Back then, I was some suffering, struggling poet—and a very bad poet too! Since then, I make it a point to teach her to my first years, hoping she'd inspire them to think critically, in the same ways she's inspired me. And she did inspire me: I believed her. I believed I needed a room of my own to write, to be a good writer.
But driving through the Cambodian countryside—countryside here being a very poor translation. Here's the problem with language, yeah? I say countryside to many Westerners,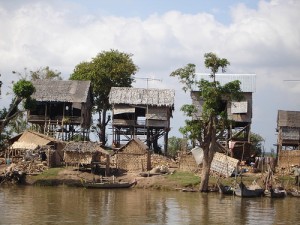 and they (WE) think of pastoral cowfields or quaint little bed & breakfasts—I'm reminded of Woolf and her call for a room. See: the houses in Cambodia sit on stilts (which is utterly irrelevant to my point, more of a cool observation) and they don't have any doors, or rather, if they do have doors, they're never closed. Driving by, anyone can see straight through the houses, which are more like shacks. They're small, no bigger than my two bedroom apartment, and there aren't even walls to differentiate personal, individualized space.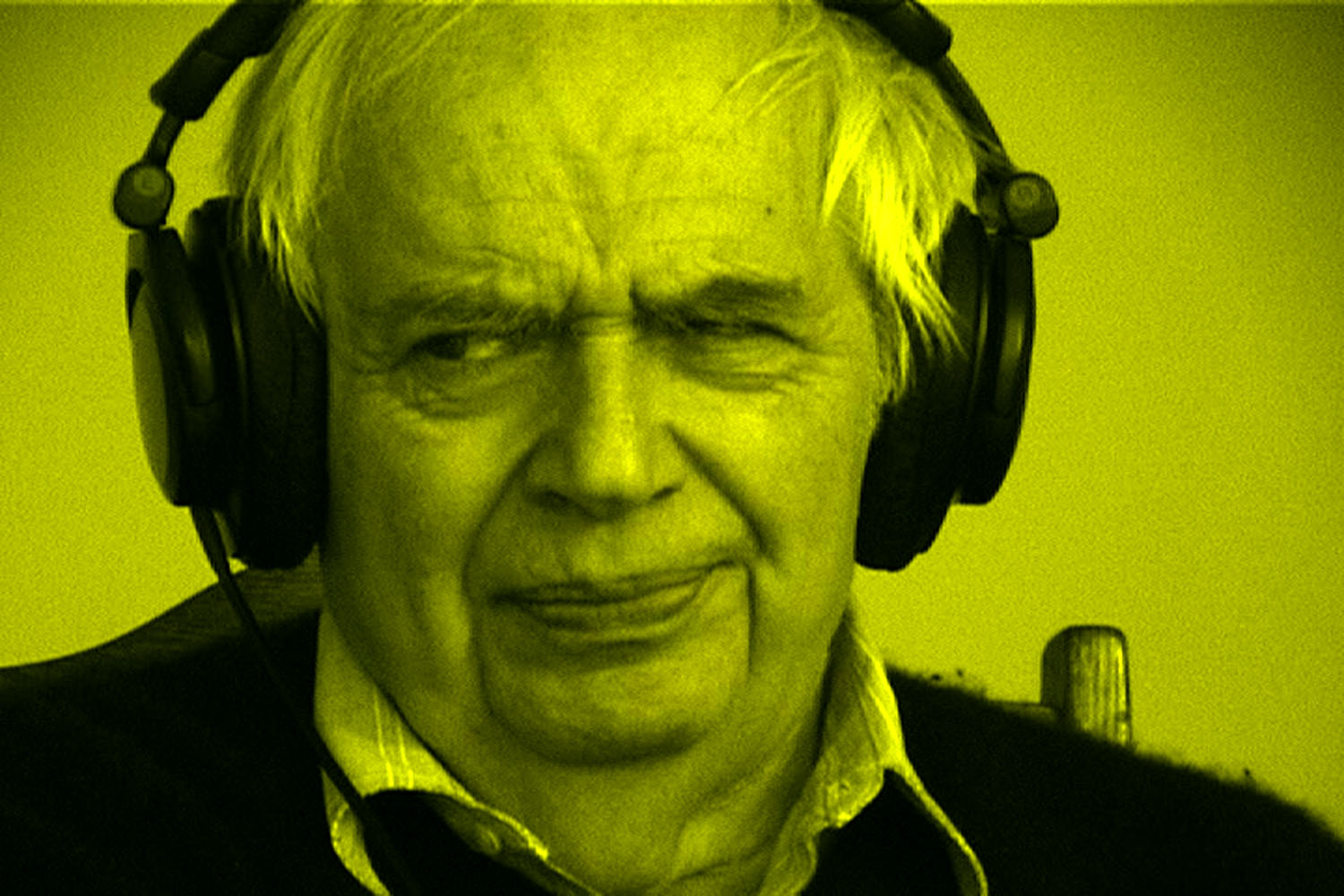 Yet who reads to bring about an end however desirable? Are there not some pursuits that we practice because they are good in themselves, and some pleasures that are final? And is not this among them? I have sometimes dreamt, at least, that when the Day of Judgment dawns and the great conquerors and lawyers and statesmen come to receive their rewards–their crowns, their laurels, their names carved indelibly upon imperishable marble–the Almighty will turn to Peter and will say, not without a certain envy when He sees us coming with our books under our arms, "Look, these need no reward. We have nothing to give them here. They have loved reading." 

— Virginia Woolf, from The Second Common Reader (quoted by Bloom in The Western Canon)

 
Those first three sentences have been my credo ever since I read them in my childhood, and I urge them now upon myself, and all who still can rally to them. They do not preclude reading to obtain power, over oneself or over others, but only through a pleasure that is final, a difficult and authentic pleasure.
 — Harold Bloom, The Western Canon, "Woolf's Orlando: Feminism as The Love of Reading"
A WILF is a 'writer I'd like to fuck,' our new enterprise conceived by contributor pr. Since I really like the idea of hypothetical fucking, I cannot contain myself and have posted a top 5 list: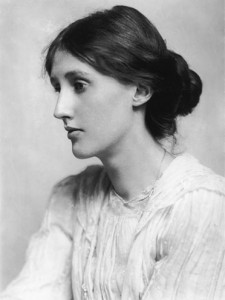 1. VIRGINIA WOOLF
That Virginia Woolf was a lesbian may explain the impractical choices in women I still have which sustained my virginity to an embarrassing point which shall not be disclosed at this juncture. That she has been dead for seventy-some years does not implicate any penchant for necrophilia — for I don't literally want to 'fuck' Virginia Woolf at this point in her decomposition — I simply would have wanted to, had I been more of a man in England at the break of the twentieth century; she at the ripe age of eighteen.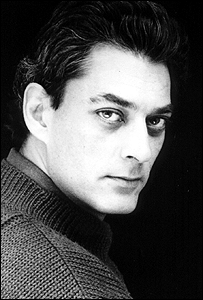 2. PAUL AUSTER
That Paul Auster is a man may explain the impractical choices in women which let to the aforementioned exasperated virginity. I'm straight, but fuck that guy is gorgeous. When I think of his New York Trilogy, I think of his dong and ballsack. I went to his reading once and every woman almost had an orgasm when he spoke. I quivered a little myself, though it was probably just gas from my burrito.