Rauan Klassnik
Alex Dimitrov: "It's My Book"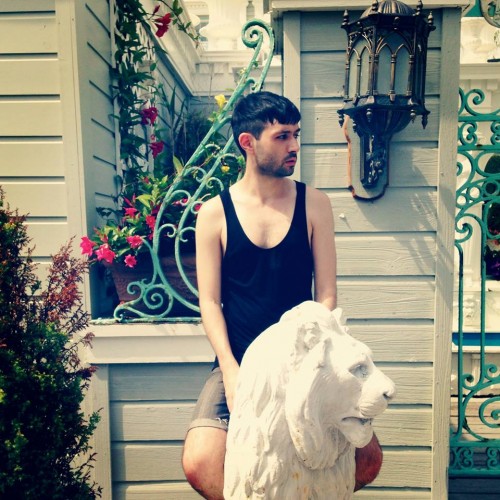 ***
The writer Ted Rees takes real issue with Alex Dimitrov's decision to use a photograph from David Wojnarowicz's Rimbaud in New York series as the cover of his book. Rees is clearly disturbed by this and over on his Tumblr (HARM MASSAGE) he fleshes out what he considers to be "a multitude of problems" in the form of a letter (DEAR ALEX DIMITROV) that you can read in full here .
***
Here, now though, is an extract from Rees' letter:
…your use of Wojnarowicz's photograph is, to quote a friend, "one of the most unconscionable appropriations" of another's artwork that I've seen in years. It speaks to a self-importance wrapped in ignorance at best, and a type of colonialism at its worst. Through social and perhaps physical capital, you have acquired an image, totally denuded it of its creator's political and social intentions, and made it into what you imagine is a reflection, and thereby a representation, of yourself and your work. The act debases Wojnarowicz, whose life was punctuated by poverty, hardship, confusion, and resistance, and whose work attempted to bring attention to how these elements worked on his own life as well as the lives of those around him.
***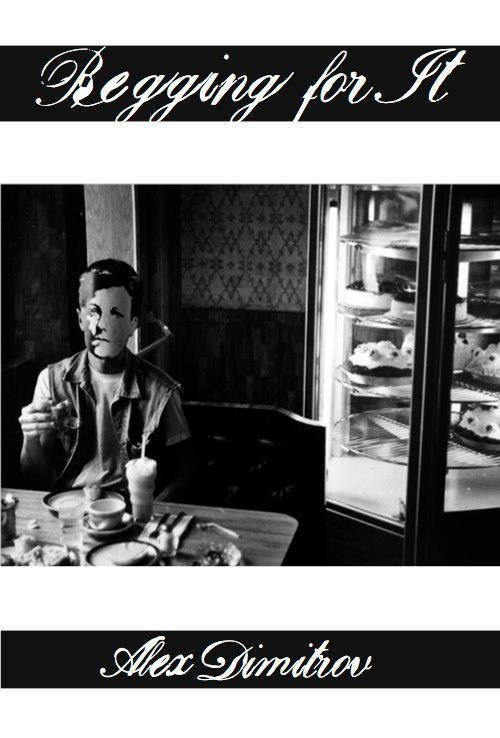 ***
And, to follow, now, is the transcript of a little Q & A that I did with Alex:
***
Rauan: You don't seem too bothered by Rees' criticisms. But could you tell us why you chose the Rimbaud Wojnarowicz piece for your cover?
Alex: Wojnarowicz's work is important to me—the anger and passion and alienation and sadness. That series in particular, Rimbaud in New York, resonates with me partially because I encountered those photographs when I first moved to New York in 2007. I lived in them in a way. They helped me live at a time when I wasn't very happy. Rimbaud's work too, like Wojnarowicz's, is meaningful to me. It's romance in hell, which is what living feels like. And I love that the subject in the photograph is wearing a mask. I love everything about the photograph: the sweetness and grit, the campy sadness in it, the playfulness. Wojnarowicz's work isn't easy to pin down. It's difficult work. To simply say it is "political" is not very smart, accurate or observant. And it really sells the work short. In an interview with Steven Dubin in 1990, Wojnarowicz said, "I always feel uncomfortable when somebody says my work is political—I have a knee-jerk reaction to that." And I identify with that. I happen to be queer but that doesn't make me a queer poet. Some of my poems are political but that doesn't make me a political poet. Adjectives attempting to understand or explain a specific artist's work really bore me. They're not useful. Or interesting. And also, it's pretty obvious that I would want a photograph I love on the cover of my book, isn't it?  I mean, it's my book.
***
RK: Yes, it's pretty obvious that you'd want a photograph that you love! And since Wojnarowicz is a well known victim of AIDS, how do you respond to Rees taking offense at the cover image's being paired with "Begging for It" (as Rees puts it, "the ghastly implications")?
AD: First, it's really strange to refer to someone as a "victim" of AIDS. A victim of the neglect of a heteronormative, racist, sexist political reality in this country, yes. Second, I'm not going to respond to or entertain moralizing or policing behavior.  As a poet, I'm going to do what I do. And people can have whatever reactions they want to that.
***
RK: Rees says that you "have more than once expressed this sentiment; 'I do not care about politics, I care about poetry.'" Is this true? And, also, how do you respond to his saying that that's an "idiotic assumption that the two could ever be separated" and his then going on to level charges against you of "willful disengagement" and "disregard" for struggling people?
AD: Politics are inherent to everything we do. The way we dress, what we eat, everything about how we are in the world. That's obvious. Knowing that, living that, it still makes me incredibly uncomfortable to refer to my work as political or to say that I am a political poet. There's a line in one of my poems, "This Is Not A Personal Poem," which attempts to address this. "I'm so politically conscious / the word 'politics' is in my poem." That's what I have to say about that. But you know, this entire controversy about my book cover doesn't seem to be about me or my poems or even David Wojnarowicz, who seems to be spoken for in that letter, which I find absurd. It's about some guy who apparently has a problem with me. So what. Next.
***
RK: Yeah, I hear you. I found, also, his last beef a little strange: "You do not live in New York City – you live in a simulacrum." How at all would you like to respond to that?
AD: I think I'm going to go eat dinner. You know, in New York City.
Tags: Alex Dimitrov, david wojnarowicz, Ted Rees
8 Comments