Behind the Scenes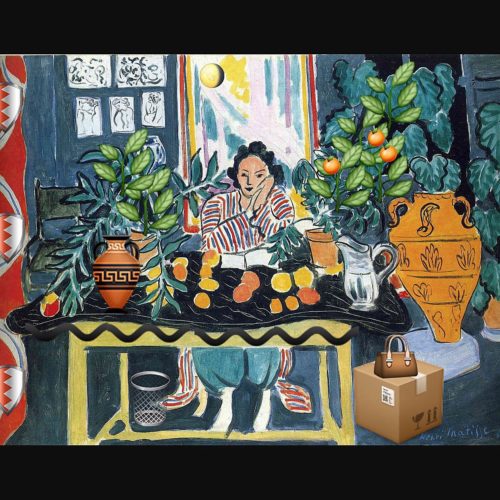 Stefania doesn't really use the internet but still received a package from Amazon Prime. What's the point, she thinks, in opening the box when I can use it as a table. Plus, I'm so tired, from what, I don't know. Let's see, where did I put my shoes. What are all these mangos doing here and what is this new trash can? The moon looks insane outside and it's not even full. I don't know where this vase came from. I must be losing my mind.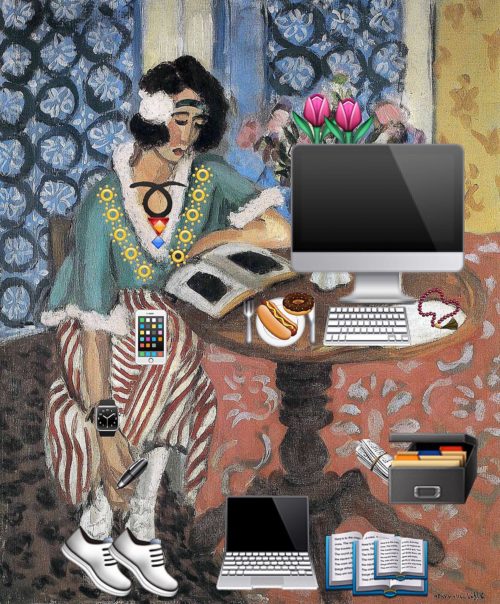 Clarice can only handle art books. Right now she's looking at Dorothy Ianonne (Siglio Press) and checking to see how many likes her photo got. She posted "Air de Paris" because it's a controversial one involving a blow job that Instagram won't notice because it's too abstract. She doesn't even really like hot dogs or donuts. She just put them there. And the white brand-less tennis shoes? Those are abstract too which makes me wonder where she's going with that. READ MORE >
I live in Iowa City, which is a town that is very slightly famous for some of the writers who live, work, and teach there. For the most part, I spend very little time with other writers. Recently I had a book come out. It was my first book. Sometimes I worry that it's going to be my last. Probably that won't happen. I'm a worrier. Worrying is what I do.
I think that writing fiction is often just an advanced form of worrying. You worry about a person or a number of people in an imaginary situation. You worry about what would happen to them if they were real, if their situation were real. You worry about how sad they would be, how much they would worry. You worry about dying. You worry them until they die.
(I like to watch crime shows. I love The Wire. I enjoyed The Sopranos a lot more than I thought I would. Currently I'm watching Boardwalk Empire, which is in its last season. Actually this Sunday will be its last episode. The big question people seem to be asking is, "Will the Steve Buscemi character die?" That's always the question in these shows — at least the ones that are focused on one particular criminal. It was the question with Breaking Bad, too, which was especially funny, because the first thing that really happens in the show is the character discovers he has a terminal case of lung cancer, so, yes, he's definitely going to die, as will probably all of us. People were upset by the way The Sopranos ended because it didn't seem to conclusively answer whether Tony Soprano had died or not. Recently, the show's creator came out and said definitively that Tony had lived. James Gandolfini has been dead for more than a year. (Does a person get more dead over time, or do they die once and then stay the same amount of dead forever?))
But so recently I've been spending more time among self-described writers, whom we might also call professional worriers. And I was reminded that most writers choose to express their worries as complaints. For example, they complain bitterly about one-star Amazon reviews. Among these writers, complaining about one-star Amazon reviews (about Amazon in general) is like a handshake. "It arrived a day late," they'll say. "One star." Everyone's supposed to laugh about this because it's such a stupid thing to say, because it's not a review of the product in question (the book) at all. READ MORE >
\\\\\\PENNY GORING DONALD DUNBAR MELISSA BRODER  GARY J SHIPLEY REB LIVINGSTON RACHEL MILLIGAN LUCY BIEDERMAN PAUL CUNNINGHAM  EDIA CONNOLE TIFFANY MIDGE ERIK KENNEDY LAURA WARMAN NATALIA PANZER  & more TBAnew website launching Oct 29th… spearheaded by Russell Bennetts and Rauan KassnikraRaraclick herenew website launching Oct 29th…RARARA spearheaded by Russell Bennetts and Rauan Klassnik click hereJAJAJAJAnew website launching Oct 29th… spearheadedraRAraJAAA by Russell Bennetts and Rauan Klassnik click herenew website RAARRRRRlaunching Oct 29th… spearheaded by Russell Bennetts and RauanjaRArAAra Klassnik click herenew website launching Oct 29th… spearheaded by RussellAceBennetts and RauanOldDogKlassnik click here
blah blahhhhhhh.. spearheaded by Russell Bennetts andjRJrJJJRRR Rauan Klassnik click herenew website launchingRaRAAA Oct 29th… spearheaded by Russell JAAARBennetts andRAAJ Rauan Klassnik click herenew website launching Oct 29th.xoxoxoxoxo.. spearheaded by Russellxxxxx Bennetts and Rauan ooooooKlassnik click herenew websiteblahblahhahahaha launching Oct 29th… spearheaded byAce RussellAce Bennetts andDogRauan DogKlassnik click herenew websiteRajJarJRRRR launching Oct 29th.JJJRRRJJJJJ.. spearheaded by Russell Bennetts and RauanHoHohOOOO Klassnik clickhere&more TBA PENNY GORING DONALD DUNBAR MELISSA BRODER  GARY J SHIPLEY REB LIVINGSTON RACHEL MILLIGAN LUCY BIEDERMAN PAUL CUNNINGHAM  EDIA CONNOLE TIFFANY MIDGE ERIK KENNEDY LAURA WARMAN NATALIA PANZER////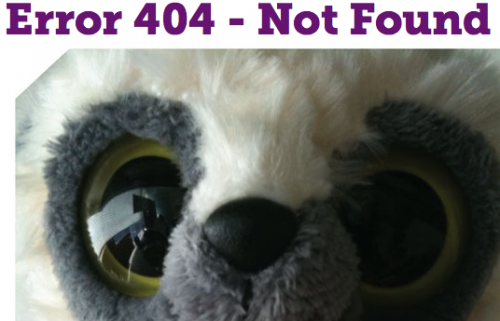 ********
in response to my Twitter calls for HMTLGIANT obits/curses/whatnot I received this reply from Drew Smith:
HTMLGIANT is ceasing operations on October 24th. I wish it wasn't. I'll miss it.
When I mention how much I love HTMLGIANT, people often react the same way they do when I tell them how much I love Reddit.
Wait, isn't that a just a bunch of child molesters? Isn't that a bunch of teenage hackers and trolls? Isn't that where internet weirdos post nude pics of celebrities?
Well, yeah, it is. And that's far from the worst of it. But it's also the place where the "stop smoking" subreddit supported me through my quit. And where someone took the time to teach me how to change the oil on my car. It's where I get recipes and workouts and shaving lessons and free business advice. It's just a cross-section of the world at large, where there are almost as many Mother Teresas as there are motherfuckers.
So it is/was/has been with HTMLGIANT, which for the past six years has served as a cross-section—from best to worst—of the world of literature. At least the literature of a big chunk of twenty and thirtysomethings, the ones who aren't on the Best 20 Under 40 lists, who aren't publishing in the New Yorker, but who are likely still reading it, half-covetous, half-mocking. READ MORE >
(i have a "friend" who'd like to know)
*******
after I'd tweeted
happy/sad/elated that htmlgiant's closing??? … send me obituaries/goodbye notes, etc … i'll publish most of them (i think)….
Dan Coffey sent me the following poem:
Thirteen Ways of Looking at HTMLGiant
I
Among twenty=seven letters,
The only playable tile
Was the Scrabble blank.
II
I was of three heads,
Like a dog
You know which kind and what I guarded.
III
The gyre whirled and whirled toward the Jacuzzi.
We all got pantsed.
Behind the Scenes
/
Comments Off

on Thirteen Ways of Looking at HTMLGiant (by Dan Coffey)
October 15th, 2014 / 9:41 pm
When I started DIY publishing in 1994, I didn't know what I was doing. My zine, .iota, which I published with friends, only lasted a few issues. The work I did in college, as the Arts editor for the school paper and the fiction editor for the literary journal, was insubstantial. When I offered cash for a fiction prize with The Kankakee Review, a journal I started in 1999, I only got a handful of submissions. I wasn't any good at it (although I did run interviews with Jacques Derrida and Cornel West and the band Buffalo Tom).
The internet since the early 2000s has made it possible to achieve a much higher profile, though the requirements are the same; you have to work hard, have reasonable expectations, and be cool in the world in order to be successful. But the potential for success in terms of readership is greater.
Prior to the 2010-2011 NBA season, I conceived of an ambitious project to write short, non-fiction prose poem biographies of all ~400 NBA players. I started with the Minnesota Timberwolves, who, at the time, had one of the more eclectic rosters in the league. After maybe 40 hours of writing, I finished nine biographies and gave up on the project as a whole. I tried submitting the results to prominent literary journals of the time (6×6, La Petit Zine, Diagram, jubilat), wistfully hoping someone would see some merit in them. No one did.
Two years later, Tim and Gene were kicking around an idea for an HTMLGiant newsletter-type publication, which would include original writing next to interviews and other articles (I think?). Tim asked if I had anything to contribute; I think the only guideline was "something chill re: style." I sent the Minnesota Timberwolves bios and they were enthusiastically accepted, but the newsletter never fully materialized.
Things change and things don't change. I still like these a lot and thought I'd share them. S/O Tim, Gene, and Blake.
2010 – 2011 Minnesota Timberwolves
Brian Cardinal
Brian Cardinal is the only player in Purdue University history to receive the "Mr. Hustle" and "Courage" awards four years in a row. In college he received the nickname "The Custodian." He has played for 5 NBA teams in 10 years. On September 18th 2009, he tweeted about being stuck on an airplane. As a member of the Minnesota Timberwolves, he was traded to the New York Knicks, waived from their roster, then re-signed by the Timberwolves 35 days later.
Corey Brewer
Corey Brewer is 6'9" and weighs 185 pounds. He is the son of Pee Wee Brewer, a garbage collector. In college, he missed 3 games due to mono. He recorded the first ever triple-double in University of Florida history with 15 points, 10 rebounds, and 13 assists in a 43-point blowout of Jacksonville University. He also drew 6 defensive charges in that game.
Michael Beasley
Michael Beasley attended 6 schools in 5 states during his 4-year high school basketball career. He was kicked out of prestigious Oak Hill Academy after writing his name on the headmaster's car. He has two sisters: Mychaela Beasley and Tiffany Couch.
Kevin Love
Kevin Love is a nephew of Mike Love, a member of the Beach Boys. His dad is Stan Love, a former NBA and ABA player. On November 12th 2010, he scored 31 points and grabbed 31 rebounds. He was named the 2010-2011 NBA's Most Improved Player. He was once featured in an episode of Sports Science making a 90-foot shot in 98 attempts.
Wayne Ellington
In his freshman year at the University of North Carolina, Wayne Ellington scored 19 points on his 19th birthday. The Tar Heels won that game, 89-98. The next year, in a Final Four game against Kansas, he scored 18 points. The Tar Heels lost that game. In the 2009 National Championship game, Wayne scored 19 points, the Tar Heels won, and he was named the tournament's most outstanding player. His girlfriend wears a shoe size 8.
Wesley Johnson
On March 4th 2010, he tweeted "Yeah I'm 22 get over it!!!" In an interview, he said if he had a time machine, he'd "go forward in time… hundreds of years."
Darko Milicic
Darko Milicic was drafted by the Detroit Pistons with the 2nd pick in the 2003 draft, ahead of future superstars Carmelo Anthony (drafted 3rd), Chris Bosh (4th), and Dwyane Wade (5th). Along with Sam Bowie, who was drafted ahead of Michael Jordan in 1984, Darko is widely considered one of the most regrettable draft picks in NBA history. On December 8th 2008, Darko tore his jersey in half after being called for a foul. The jersey was later auctioned off for charity, raising $927 for St. Jude Children's Research Hospital in Memphis.
Anthony Randolph
Anthony Randolph was born in Germany to American parents serving in the military. He is 6'11" and has been lauded for his length, versatility, and athleticism, but criticized for his on-court decision making. He is left handed. He has played for 3 teams in 4 seasons. One assistant coach said he is "still trying to find out who he is as a basketball player." On October 28th 2010 he attended his first hockey game.
Jonny Flynn
Jonny Flynn was drafted with the 6th overall pick in 2009. He is 6 feet tall and 185 lbs. On May 3rd 2010, he tweeted "Sitting, staring at a blank screen. Deciding whether or not I should sit in silence." On May 27th 2010, he tweeted "I wonder what kobe is thinking." On October 30th 2010, he tweeted "I HATE movies that have animals dominating humans in sports!" On December 9th 2010, he tweeted "Nas lost me after he started talking about the Solar system and all that." On February 6th 2011, he tweeted "Sometimes I don't understand the things I see." On February 10th 2011, he tweeted "I'm in a cab, in another city and the driver is asking me for directions." He hasn't tweeted anything since.