Jimmy Chen
Tao Lin's "All Purpose Promotional Video": Reviewing the wrong one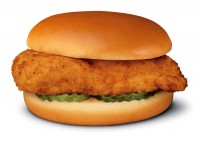 Tao Lin offered me $2 to review an 'all purpose promotional' video which would be uploaded in 1-3 days, then said 'just kidding.' I was moved by the initial spirit behind the request and have done so (though I am reviewing the 'wrong' one. I will try to review the correct one too.) Please read this before viewing the movie. It will make you more excited for the movie, I hope. [I just spent five minutes trying to embed the source-code but it didn't work, so what follows this review is a mere link.]
REVIEW: This review will not have a point, because I don't think the 'all purpose promotional' video had a point, other than being an 'all purpose promotional' video. I will simply describe what I saw in the order of when I saw it, with light commentary. Also, I only watched the video once, taking quick notes, so I may be wrong at points. The 'narrative' might not make sense due to choppy avante garde editing.
BEGIN: Tao juggles a knife and drops it a few times standing in front of a white grand piano, like the one John Lennon had. Then Tao pretends to stab Zachary German in the face, incited by racial remarks said by German (which was scripted). German says 2-3 racial remarks, and gets his face pretend-stabbed each time. Then Zachary German and an unidentified Asian female 'dry hump' in an alley. Then Tao seems to be eating a 'crispy' chicken sandwich in a bar with extremely bad lighting, hence the difficultly making out the variables. The Asian companion has been identified as 'Jamie,' a girl who lives in Brooklyn. Eclipsing her face is either a glass of coke or stout. They talk about the effects of cayenne and Tao says — and this line should be in one of his poems — "your eyes are going to water, i can't wait for that." Then there's reoccuring footage of Brandon Scott Gorrell sliding across, somewhat unsurely, a wet flat-crate. Then Tao is in a clearly lit restarant, no doubt where he first procured the chicken sandwhich, eating the sandwich. I was dissapointed for two reasons: 1) he is supposed to be vegan, and 2) he was chewing in a severly non-detached manner. Now enter the most post-modern portion of the video: Tao films one of his films playing on his computer. In the 'filmed film' he is eating noddles. At one point, he pauses on a frame of him with a massive amount of noddles in his mouth, and laughs. This was a complex moment full of pure joy for Tao. Then he's eating (something else) on his bed, viewed behind his chair in a way that makes the bars of the chair-back look like prison bars. I doubt this was intentional. A punk song played in the background which went 'fuck america' over and over again. I was slightly disappointed because I thought Tao invented the phrase 'fuck america.' Then there's footage of the scene in Hannah in Her Sister's where Michael Caine's character reads to her an e.e. cummings poem in a bookstore. Tao edits in a voice-over "EEE by Tao Lin" over the part where Caine says "e.e. cummings," so that the subsequent discourse on cummings' poetry is about Tao's. Then the gang is back in the kitchen talking about food and German says "I love beef" in complete seriousness. There's a discussion of fastfood and 'Jamie' (who is sexy) keeps on saying 'wendy's' and 'mcdonald's' in the background. Then Tao presents illustrations of his poodle Binky (I think that's the name). Then Tao plays with a wine opener (the 2nd sharp projectile in this movie). Then they are on the street again, passing American Apparel — the subject of his shop-lifting essay and eponymous forthcoming Novella. Then Tao in being driven in a car by an unidentified caucasian woman w/ a BRITNEY SPEARS sticker on her dashboard. They drive in the night, past the lights, past everything, stopping at Quiznos.
CONCLUSION: Tao's life is probably 65% good, 20% bad, and 15%uncatergorized. Zachary German was suprisingly non-ironic. He was so earnest about "i love beef" it was touching. I don't see any 'severe depression' or 'steady cash flow' from anyone. Jamie's voice was on the high-pitch side, but her beauty makes up for it. Brandon Scott Gorrell's sense of balance and hair length is questionable. Overall, I enjoyed watching this video, and look forward to MUUMUU house releases and his own.
VIDEO IN MENTION

all-purpose promotional video from tao lin on Vimeo.
Tags: all purpose promotional video, muumuu house, Tao Lin
249 Comments