Jimmy Chen
Bay Area Reading Tour: A Report from Pirate Cat Radio
httpv://www.youtube.com/watch?v=sAM45fYGgtE
[Photo Essay after the break.]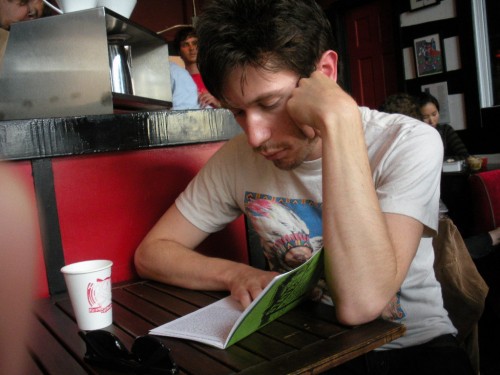 Mike Young with MC Oroville's Answering Machine (Transmission Press), wearing a Native American themed t-shirt which works to his favor whether taken ironically or earnestly. (Notice the asian lady behind his left shoulder.)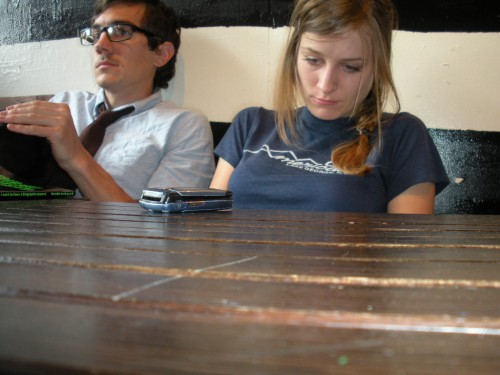 Brandon Scott Gorrell and Chelsea Martin patiently wait during a hippie inspirational song (mp3 link to entire broadcast at end of post). Chelsea's cell phone is ghetto (c. 2001), inserting exclamation points in the middle of words in her text messages, like "fu!cked." Brandon wore a tie, which I always thought was like a human tail.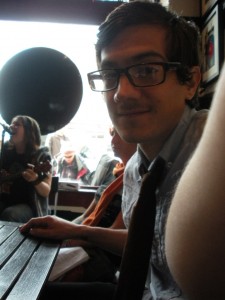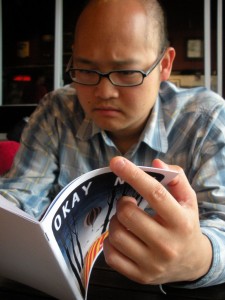 Brandon looks unusually happy here — might be the hippie inspirational song. I'm reading Mike Young's limited chap Okay Now. I don't know much about poetry, but I liked the line breaks, like where they took place made me read it differently.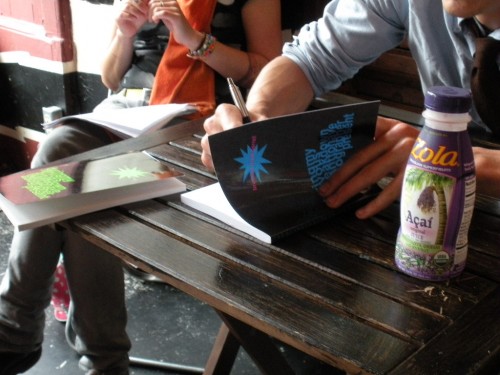 That asian lady came over and asked Brandon for an autograph. She said she was a big fan, that his work was "romantic." Brandon was drinking a weird purple drink.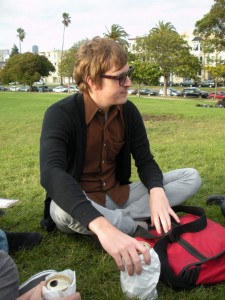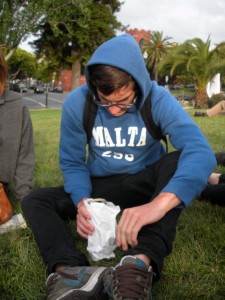 Afterwards we walked to Dolores Park and sat down, making efforts to be equidistant to the hipster and homosexual area (we wound up in the 'where dogs like the crap' area). En route some got "tall boys," which is the 'burrito of beers,' both in shape, volume, and caloric density. Recent guest poster Reynard Seifert and Brandon are pictured here. (There were a lot of other nice folks, both readers of HTMLGIANT and Mike's and Chelsea's friends, and their respective roommates, partners, etc.)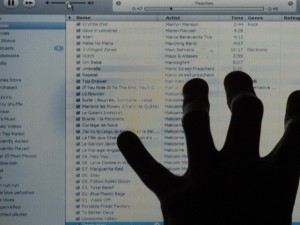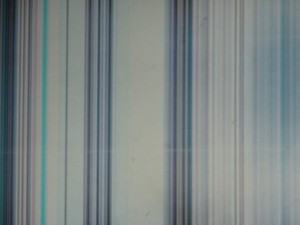 We eventually went to Jenna Humphrey's house (sorry I can't link; something is off with the new version of Safari — but Jenna is in the current Robot Melon). She played "sad core" (Nick Drake, Cat Power) from her ghetto Dell (c. 2001) whose screen kept on morphing matrix-like into hyper plaid. Brandon seemed deeply consumed by this and kept on aggressively touching (as if trying to grab its heart) the screen.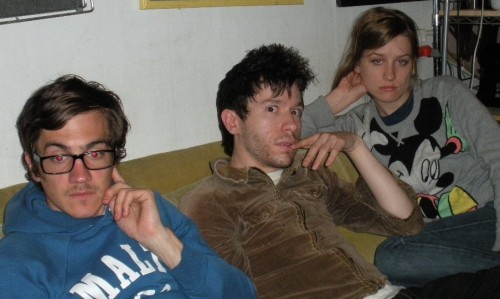 This is the last photo I took before I went home. Brandon has never been to Malta, Italy despite the shirt. Mike Young is not Native American despite the shirt. Chelsea is not Minnie Mouse despite the shirt. My name is not Mervyn's despite my shirt. Voices of truth in an age of lies? Probably not.
Here's an mp3 of the entire broadcast, drag the cursor to about 40% of the way for us. (Again, sorry I can't link): http://www.nerdnetworks.org/pcr/DiamondDave-20090612.mp3
I hope this post has been somewhat comprehensive and informative. Brandon, Mike and Chelsea read at Pegasus Books in Berkeley tonight at 7PST.
Tags: Chelsea Martin, Mike Young, pirate cat radio
50 Comments