Ryan Call
Best of the Web 2009 Invades HTMLGIANT: Guest Post by Jeff Parker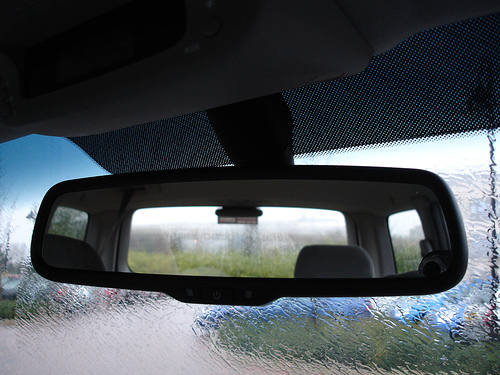 Please welcome guest poster Jeff Parker, author of Ovenman, to HTMLGIANT. The following is a short short essay of his (part of a Dzanc Books internet invasion to support the forthcoming Best of the Web 2009) that talks about the origins of his story "The Boy and the Colgante," recently published in Waccamaw and now anthologized in BotW 2009.
When Jonathan Messinger slotted me for the Dollar Store Reading series, I was torqued. The premise is as follows: Jonathan goes to a dollar store. Jonathan spends a dollar on something there. Jonathan sends that something to you (me, in this case). You write a story about it. You come to Chicago and read that story. I did lots of time in dollar stores and was well prepared for some good no-name household cleaning product or maybe a crappy toy. What I received sank my heart. It appeared to be a CD with an American flag printed on one side, but on further inspection it was a CD not to be played but to be hung from the rear view mirror of one's car. It was called a colgante. This thing flummoxed me. It was like it came from another world. I had no reference point for it whatsoever. A colgante could not simply be there, an incidental detail. It commanded a more focal point. I put off writing the story until about two days before my trip to Chicago. I had just met some draft dodgers at Grossman's tavern in Toronto. I figured the alienation I felt having this colgante thing in my life must be at least mildly resonant with the alienation they feel every day. I went for it. The result is here. I don't really know if the thing played or not, but then I think that it must have.
You can read more posts by BotW authors at several other sites. Check out EWN for details. Thanks to Jeff Parker for the post and to Dan Wickett for asking HTMLGIANT to host.
Tags: Best of the Web, dzanc books, Jeff Parker
6 Comments