Jimmy Chen
Examples which might explain James Joyce's love-hate relationship with Dublin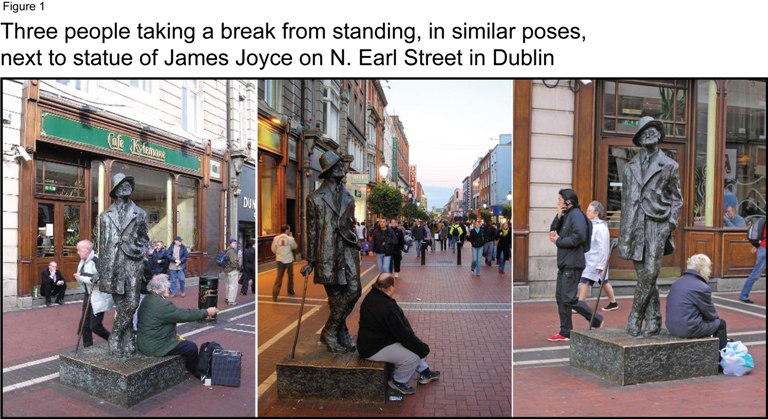 Finnegans Wake is super tiring, and for some, so is James Joyce. But come on people, North Earl Street doesn't look so bad. History is made to be forgotten, and for folks to sit on. For birds, to shit on. Short of a rhyme for immortal rigamortis, just give us reason.
—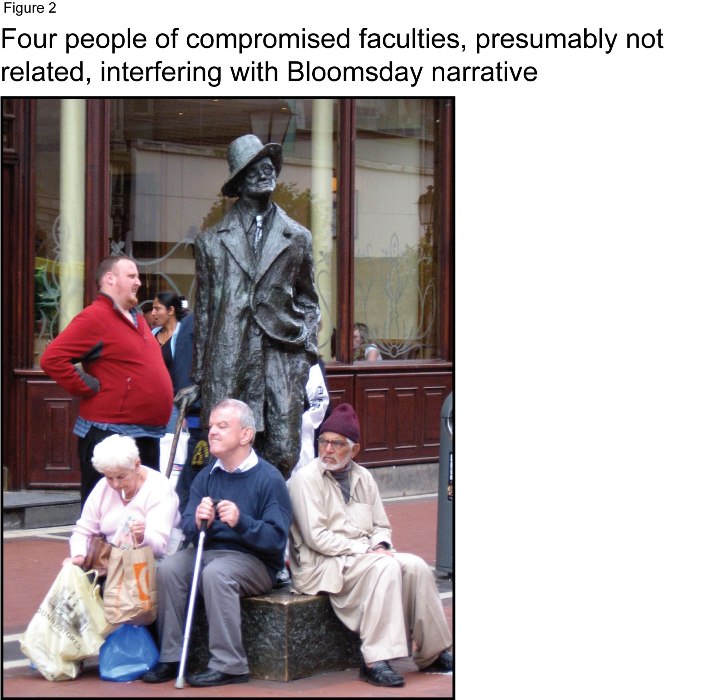 Did some support group meeting just get out? I've never been to Dublin, and I've heard mixed things about the Irish, just saying if these people were around on June 16, 1904, Ulysses would probably have a chapter written in Aspergers voice. Hey lady, relax, the nicotine patches are in the blue bag.
–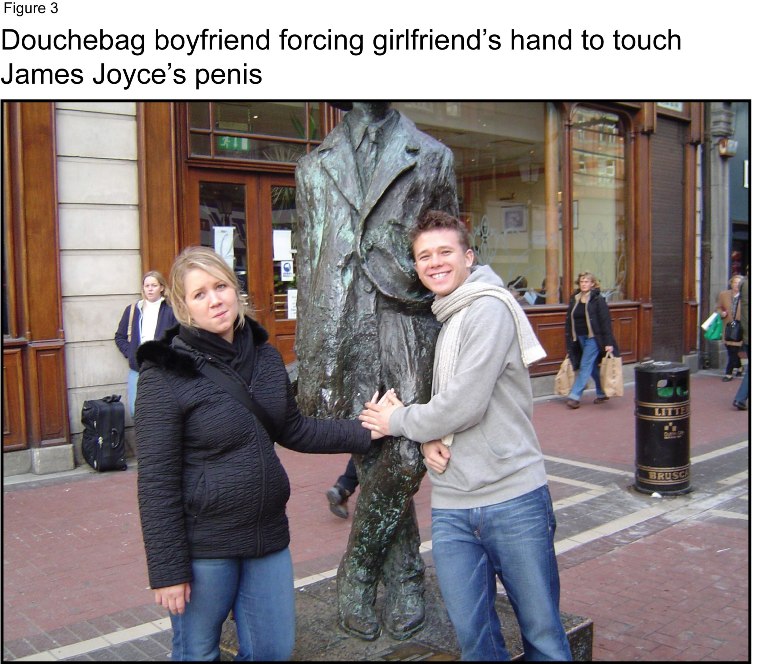 I wouldn't do that if I were you buddy, a bronze hard-on will beat yours any day. Besides, that's his thigh. The girlfriend endures with trembling dignity, looking past the camera, into the chocolate shop. Just ten more pounds and she'll crush that limp wick of his.
*
Joyce's Dublin is full of sad people, seen with pity and love; we resent where we're from, so we try for better places. Southeast Asia, having been bombed, is the bomb for people to find themselves, some humid Buddha under moss and a bad case of diarrhea. The heart is not a lonely hunter — it is a tourist. I never found Jesus, I never found Joyce. Can't afford the plane ticket, ya know?
Tags: James Joyce
129 Comments