Jimmy Chen
Literary Doppelgangers: Quartet
MICHEL FOUCAULT & CHRISTOPHER LLOYD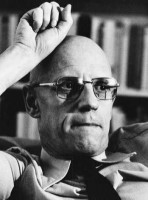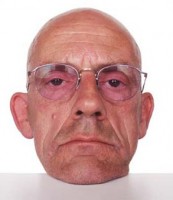 Michel Foucault tells us of The Order of Things, which is pretty simple: Back to the Future, Back to the Future II, and Back to the Future III. Jeez, that was easy.  Call me a philistine, but I'll pick those movies any day over freakin' semiotics. Up until this post, I thought that photo of Lloyd was a Ron Mueck sculpture. In the age of mimesis, everything is suspect.
—
GERTRUDE STEIN & JULIUS CAESAR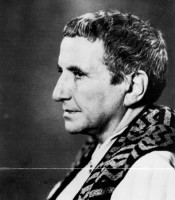 Julius Caesar may have conquered Rome, but it was Gertrude Stein who conquered the impulse to make any sense. Caesar salad may have nothing to do with Julius, but Asperger's has everything to do with Gertrude. Of course, I'm just upset because I never 'got' her, though I'm sure she's wonderful.
—
D.H. LAWRENCE & CHARLES MANSON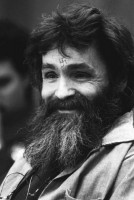 Not to be outdone, D.H. Lawrence murdered 2 weeks in the summer of 2004 when I unwittingly read Women in Love. I guess it takes the son of a coal miner to think non-electricity is interesting. I read it for the sex scenes — too bad they involved men wrestling on some rug by the fireplace.
—
YUKIO MISHIMA & TAO LIN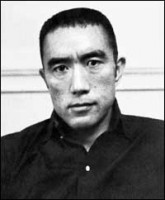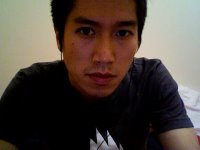 Just look at those eyebrows: doormats that say "Welcome to the mind of a deep thinker." Mishima's planned, and very public suicide (he barricaded a governmental office in efforts to elicit a coup), has uncanny parallels with Tao Lin's public, arguably pathological, persona. Mishima 'lost his head' in the incident, and while Tao's daily decapitations (see his recent 'anonymous' commentroversies) are only figurative, it seems to stem from the same thing: a hopeful coup in a present which rolls slower than these initiators can bear. 'damn.'
Tags: foucault, gertrude stein, mishima, Tao Lin
18 Comments