Blake Butler
Lonely Christopher's "Milk"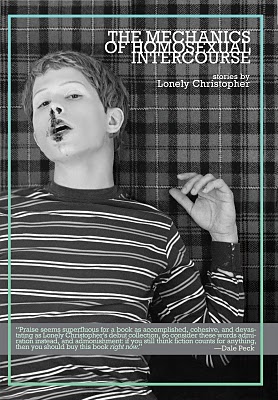 You can read a story from the forthcoming full length collection by Lonely Christopher The Mechanics of Homosexual Intercourse at the Akashic Books blog: "Milk".
I read this book last month and it is an incredible array of styles and tones and images. It seems difficult for one book to pull off as many styles as this one does and still seem so cohesive. Here's a wholly different shape of a story, "That Which," from Fanzine. The book in full will be released next month from Little House on the Bowery.
You can preorder and hear more here.
Tags: Lonely Christopher
11 Comments