Blake Butler
NOW AVAILABLE for preorder: The Weather Stations by Ryan Call
I've been waiting for this one for a long time and it is finally here: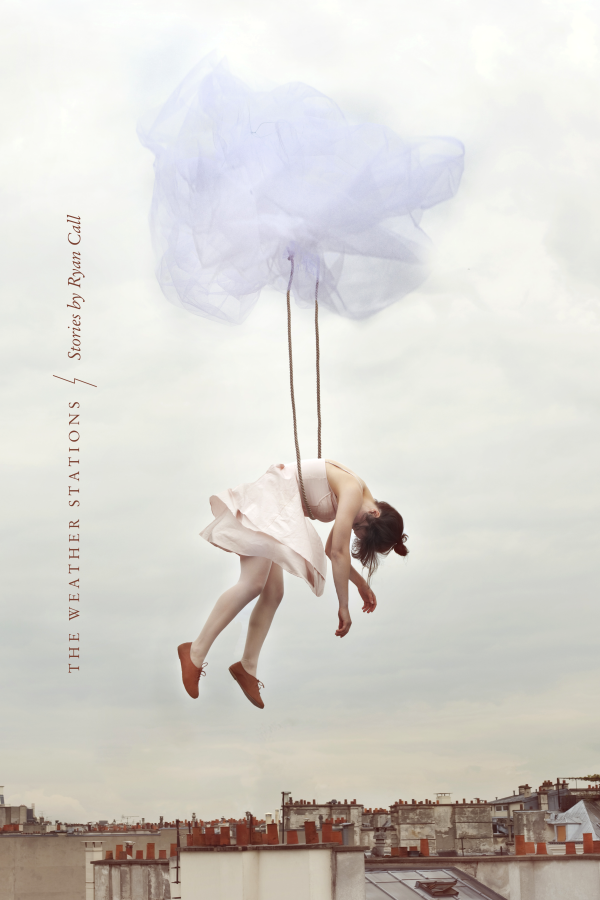 Available for preorder now from Caketrain for only $8, or together with any of Caketrain's beautiful single author editions for $12.
Here's what some good people had to say about the book:
"When travel writer Alexander Frater wrote lovingly of his father's fascination with weather, 'he measured and recorded it, noting down items like precipitation, hours of sunshine and wind speed and direction,' he might just as easily have been writing about Ryan Call. Call's narrative consciousness chases clouds and storms the way paparazzi chase stars: not to quarry them but to worship them, ancient gods and goddesses that they are. In the story 'My Scattering,' a character asked to describe a storm cloud says, 'I remember thinking I could nearly reach out and touch it, so low did it hang in the sky. It seemed to have come for me, selected me for the taking.' In capacious tales of mythic scale, Call tends to the delicate yet sometimes brutal relationship between us and nature. The Weather Stations is a record of humans ravished by Olympian thunderheads and carried off to live among the clouds. As in the paintings of Odd Nerdrum, this art has a timeless shape, a pure adoration of archetype, and yet it also has compassion, wry humor and awe. There's so much depth and precision in this debut collection that it reads like the culmination of a life's work. What wonderful providence for us that it's a beginning."
— D.A. Powell, author of Chronic
"For all its breathtaking, vividly imagined terrain and astonishing meteorological phenomena, what you'll remember most about The Weather Stations is Ryan Call's keen rendering of human grief and longing and the struggle to survive in a fragile world where the sky is quite literally falling."
— Matthew Derby, author of Super Flat Times
"You'd have to look to such masters as Norman Lock to find language so purposefully and satisfyingly well treated. Call does not pose. Scenarios that we think are fantastical are depicted in such sympathetic, bone-simple human language that they seem completely reasonable—and resonant—aspects of worlds we know."
— Kathryn Rantala, author of A Partial View Toward Nazareth
"There is a lot of weather in these stories—a lot of broken skies, miraculous clouds, killer storms, fantastical happenings. In thick, muscular, meticulous prose, Ryan Call provides a beautiful and troubling forecast. The people in the crumbling worlds of The Weather Stations do what they can to survive and bear witness, and we, as readers, are the better for it. Stock up on canned goods and read this book."
— Robert Lopez, author of Kamby Bolongo Mean River
Having read this multiple times in drafts too I can attest: Ryan is the shit, and this book is a slayer. Do it up!
Tags: caketrain, ryan call, The Weather Stations
31 Comments