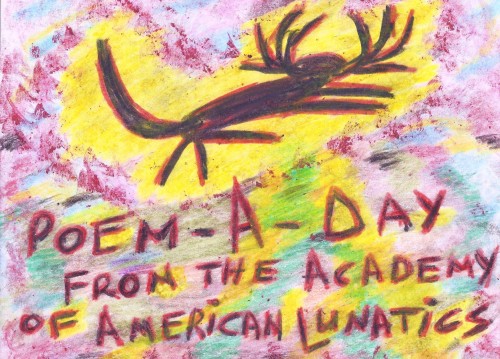 DOG STORY
by Sam Pink
***
there's this dog that lives a few blocks away from me. i always see him lying down in a fenced-in patio area out back. one time i saw a guy walking his dog by the fenced-in patio area and the guy stopped and stood there distracted–talking on his cellphone–as his dog pissed on the head of the dog lying down, who didn't move.
***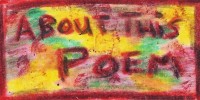 i wrote this poem after rauan asked me if i had any poems. the main inspiration is a dog i saw getting pissed on, and also, rauan asking me for a poem.




note: I've started this feature up as a kind of homage and alternative (a companion series, if you will) to the incredible work Alex Dimitrov and the rest of the team at the The Academy of American Poets are doing. I mean it's astonishing how they are able to get masterpieces of such stature out to the masses on an almost daily basis. But, some poems, though formidable in their own right, aren't quite right for that pantheon. And, so I'm planning on bridging the gap. A kind of complementary series. Enjoy!

Tags: Poem-A-Day, sam pink