Matthew Simmons
Rimbaud vlog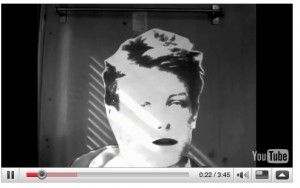 From the Poetry Foundation blog, harriet, the Rimbaud Vlog.
The man behind the mask is Travis Nichols, whose Weird Deer blog took a short hiatus so he could concentrate on getting Obama elected. (See, poets? See what you can do if you get off the computer for a little while. Obama WAS elected. And Travis Nichols was, I'm betting, was instrumental in that election.)
The blog is slowly returning. Maybe if we all go look at it, he will feel pressured to keep the Weird Deer Hotline series going. Details in the blogs upper right hand corner.
Travis is a fellow Seattle-ite and a pretty nice guy. He has a novel called Off We Go Into the Wild Blue Yonder in the works at Coffee House Press. And writing online.
He does not like applejuice. That is another Travis Nichols.
Tags: Rimbaud, Travis Nichols