Tracy Dimond sent me all the details about another opportunity to submit new work this summer. If you got a manuscript perfect for the micro-chap contest, you best pounce on this one: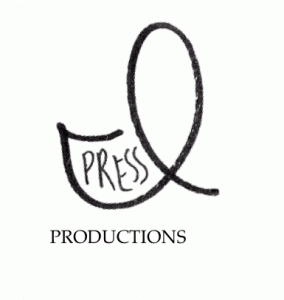 Ink Press Productions is thrilled for summer and for our first ever micro-chap contest judged by Joseph Young!
What is a micro-chap? We'll be looking for more than just a short collection. As Joe says,
The micro-chap is a form in itself. It's not a shorter, or more condensed, chapbook, it's a book with its very own aesthetics. What can a series of 7 very short poems or 6 tiny stories, do that 50 poems can't? What are its limitations, and what are its possibilities?
I'll be looking for a chap that would do just that: push against its edges, try something it might not know how to do.
Submissions will be open July 7-21. The winning chapbook will be announced by August 1 and then published in a handmade edition of 50 books to be released at the end of August.
To submit, email 10 pages or no more than 250 words in one document to inkpressproductions@gmail.com
There is no fee for submitting; however, we encourage anyone sending their work to check us out: buy a book, some merch, or show your support by making a $5 donation to Ink Press!
Airport living from 5/14 thru 5/16 in celebration/mourning of the publication of my latest book, "The Fun We've Had."
Any advice on keeping off of security's radar? Anyone want a shout-out when I get really fucking bored? Anyone want to Skype while I'm leeching off the airport's Wi-Fi?
Maybe I'll just watch that Tom Hanks movie and do exactly what he did. Could be good.
Here's the blog post I wrote about this, whatever this is:
In a big way, being in an airport is a lot like being lost at sea. So many places and possibilities to drift, but not if you don't already know where it is that you're going.
I don't know where I'm going. That's why I'm not going anywhere.
I'll be living in an airport for 48hrs.
Beginning 10AM on Wednesday May 14th through Friday May 16th around 10AM: Going nowhere and probably getting into some shit. There's a good chance I will no longer be human by the end of it. There's a pretty damn good chance that I've never been human. Not to worry, I'll be online and active during the entire thing.
Odds are you'll hear from me, be it a tweet, a post on Facebook, or a photo/video on Instagram. I'll be calling out to everyone while I'm stranded in a state of flux. I'll also have one of my best writer friends around, Kyle Muntz, hanging around, surviving this ridiculousness with me.
 Yes I'm serious. Look how serious I am:

Will it be fun? I hope so. If not, I'll be at the airport bar.
\m/ \m/
Michael Seidlinger
—
One of the features I'm spearheading for HTMLGiant is a weekly indie news roundup called "This Week in Indie Lit." It'll run every Monday and it'll focus on the week's new indie book releases as well as any and all new book acquisitions announcements from the previous/forthcoming week.
I'm interested in turning this feature into a platform for indie publishers wherein they'll be able to formally announce a new author/book deal/acquisition and have notice of it in one place, via one weekly feature. This is not unlike Publisher's Weekly's frequent Book Acquisitions articles. I haven't seen that happen for indie lit, not yet anyway, and I really think HTMLGiant is the place to give props to the new. There's a lot of new and it's worth noting before it becomes the norm.
Here's what I need from indie presses: Send me those press kits, that press coverage, your press schedules, everything that clues me into what you are doing so that I don't miss anyone. There hasn't really been something like this for indie lit and we, at HTML Giant, want that to change.
Send all material to press@htmlgiant.com
I hope to get this thing rolling by the beginning of June.